According to leaked Islamic State (Isis) documents, an NHS doctor has left his home and family in the UK to head to Syria to patch-up injured jihadis. Issam Abuanza, 37, lived in Sheffield and practised in a number of locations inside the UK since gaining his license in 2009.
Abuanza is a Palestinian who qualified as a doctor in Iraq in 2002 before he came to work in the UK. He is believed to have travelled to the Dier Ezzour area of eastern Syria after leaving his wife and two children — it is not known if he is alive or dead.
He is the first known doctor to travel from Great Britain after working in Glan Clwyd Hospital in Rhyl, North Wales, between 2007 and 2009, and Scarborough Hospital between October 2012 and August 2013.
Abuanza has posted a number of shocking comments to social media including a reference to the Jordanian pilot burnt alive by Daesh (Isis) in 2015. He said: "I would've liked for them to burn him extremely slowly and I could treat him so we could torch him once more."
A picture posted to the social media site shows Abuanza wearing doctors' scrubs whilst carrying a handgun in a holster. In another he poses reading a book with a Kalashnikov rifle.
After the Isis-inspired Charlie Hebdo attacks in January 2015 which claimed the lives of 12 people, Abuanza wrote: "Praise be to God for this terrorist act. God kill off their enemies, military and civilian, men and women, adult and children."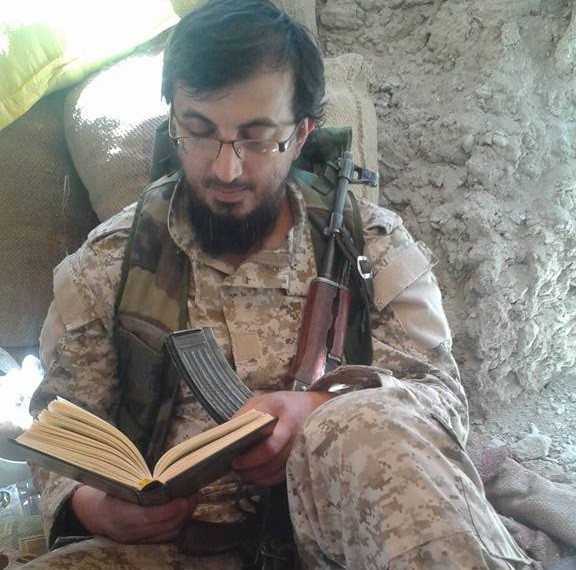 According to Isis registration documents he arrived in the self-declared Islamic caliphate on 26 July 2014 where he said he was a doctor specialising in endocrinology, the treatment of hormonal imbalances.
His sister, Najla Abuanza, told the BBC: "He used to be quite the dashing young man, very modern. I've no idea how he became like this or who showed him the path to terror."
She added about her parents: "They will never forgive him. My dad's wish was to see him before he dies. He has spent all his money on him and his education and this is what he does."