An 18-year-old has been convicted of shooting dead an Iraqi migrant who fled the violence engulfing his home country to make a new start in the United States. Nykerion Nealon faces up to life in prison for the murder of Ahmed Al-Jumaili, a 36-year-old newly-wed who was killed outside his Texas home while taking pictures of his first snowfall.
Prosecutors said Nealon fired 14 rounds from an AK-47 machine gun, hitting Al-Jumaili in the chest as he stood in the parking lot of his Dallas apartment complex. The fatal shooting, on 4 March last year, saw his wife desperately try to save his life.
"I tried, but I didn't know how," wife Zahraa told the court as the trial opened last week. "I was pressing on his heart, but I couldn't stop his bleeding." Her husband was later pronounced dead after being taken to hospital.
The tragedy came just three weeks after Al-Jumaili had fled violence instigated by groups like Islamic State (Isis) in his home country of Iraq to join his wife in the US, according to CBS. His family say at the time of the shooting he was with his wife and brother-in-law trying to take pictures of his first snowfall.
Police said Nealon, a suspected gang member, and three others had been out looking for someone who had shot at his girlfriend's house earlier that night when they came across Al-Jumaili. Detectives ruled out the possibility the murder was a hate crime, saying they didn't believe the pair knew each other.
A week-long trial saw the defence admit their client was at the scene at the time of the shooting but said he did not pull the trigger. The claims were countered when Nealon's friend, Quantarious Collins, testified that Nealon was the gunman.
The prosecution also revealed the teenager had searched online for "how to beat murder in Texas" and "how to survive prison" shortly after the shooting, according to the Dallas Morning News. A search of Nealon's apartment uncovered casings similar to those found at the scene.
On Monday (24 May), a jury found Nealon guilty of murdering Al-Jumaili. He faces up to 99 years in prison.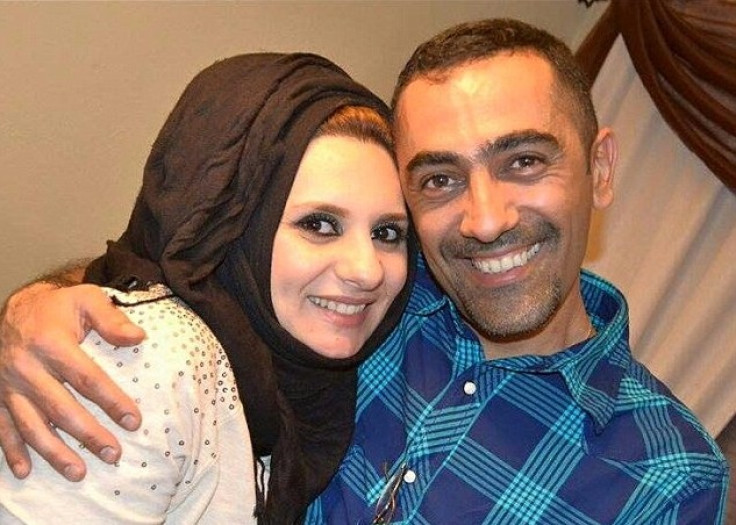 Al-Jumaili's father-in-law, Mohammed Altaae, spoke of how his daughter and husband were trying to start a new life in the US. The pair had left Iraq after fearing the spread of violence.
"He had a car and was trying to find a decent job to start his life," Altaae told CBS Dallas shortly after the shooting. "We're looking for safe place. Well educated, in a good environment. What he got was a bullet in his heart."
Alia Salem, a spokesperson for the victim's family and executive director of the local branch of Muslim advocacy group the Council on American-Islamic Relations, added: "It is a shocking irony that he would leave such horrific violence and come to this country only to be gunned down within less than a month."
Following Monday's guilty verdict, she said: "While no verdict can bring our beloved Ahmed back, and there are no winners today, the family is relieved this trial has rendered a guilty verdict and that justice has prevailed."
Nealon's mother, Kametha Nealon, had expressed shock at the time of her son's arrest. She had said: "I am so sorry that my son had anything to do with this and took this man's life. I'm sorry to that family for their loss. It's not how I raised him; it's not what I would have expected out of him."