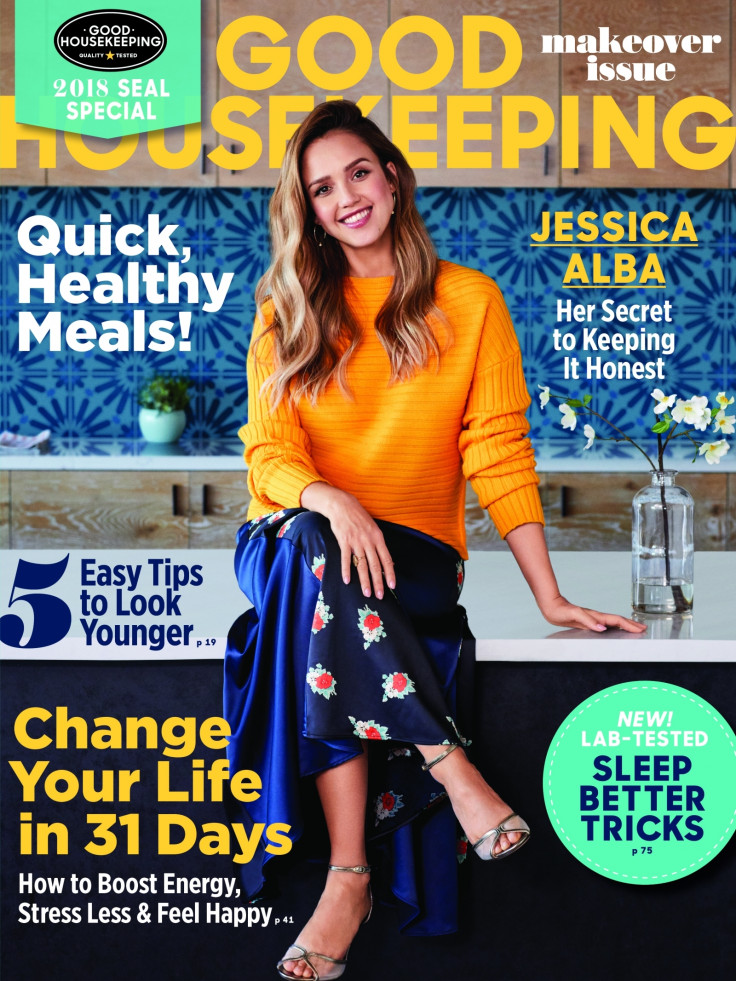 Jessica Alba has graced the cover of Good Housekeeping's January 2018 issue, kicking off the upcoming year in style.
The 36-year-old actress and businesswoman gave a candid interview to the glossy magazine about the secret to success and juggling work with motherhood.
Alba oozes elegance on the cover, wowing in a yellow sweater teamed with a navy satin floral skirt and strappy sandals. She wears her sun-kissed brunette locks in tousled waves and sports her go-to natural makeup look.
Fully embracing the winter florals, Alba is also seen in a green botanical-inspired blazer styled with smart black trousers and stiletto in another stunning shot.
The California-born star, who has been married to Cash Warren since 2008 and is pregnant with their third child, speaks about her consumer goods brand, The Honest Company, in the interview.
Revealing why she co-founded a company that sells baby, personal and household products, she said: "I was really sick as a kid. I had severe asthma and allergies, and I spent a lot of time in the hospital. My airways would start to close up if I had an attack—it was really scary...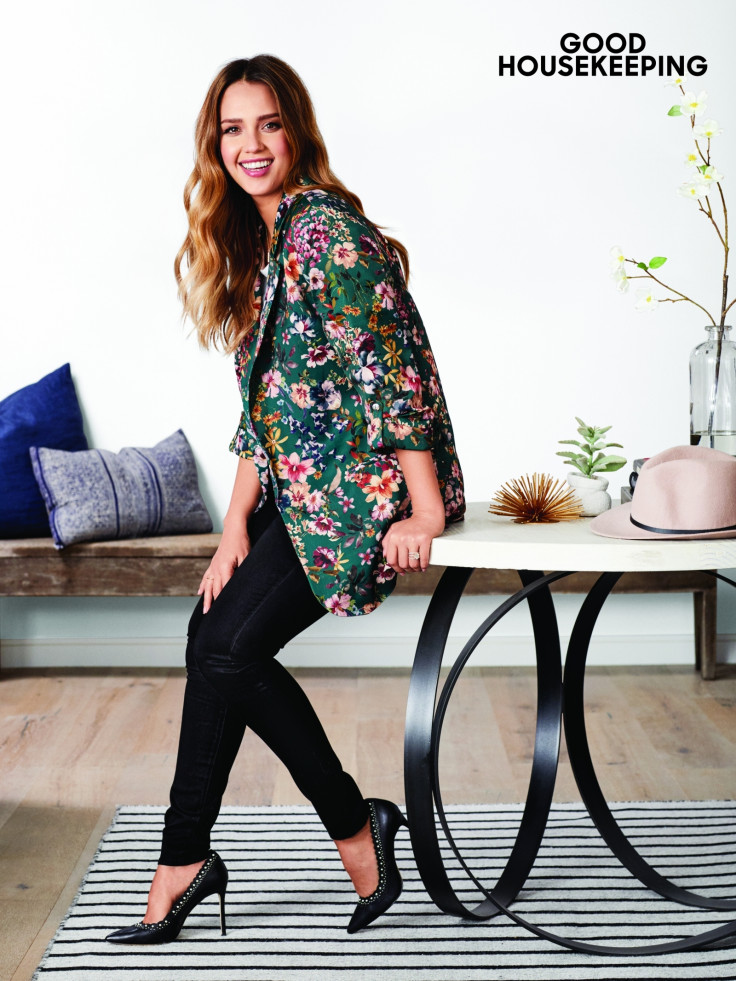 "When I had my first child at 26, I wanted this new little person to live a healthy life too. I had a really lonely childhood, and I didn't have a lot of friends. I didn't want that for my kids... I wanted Honest to be a brand that put human health and safety first and actually worked."
Alba also let on the secret to success, adding: "Nothing is easy. If it's easy, you should worry. You have to fail a few times to find out what the best path forward is. It's part of learning."
She also spoke on how acting prepared her for the business world, with both industries involving a lot of rejection.
Alba went on: "I'm competitive. Being in acting, you [learn to] persevere. 'You don't think a woman of colour can be a leading lady? Let me show you.' The constant rejection in acting prepares you for just about anything, but certainly for business. When people tell me something can't be done, I see a challenge. Just because it hasn't been done doesn't mean it can't be. I just have to figure it out."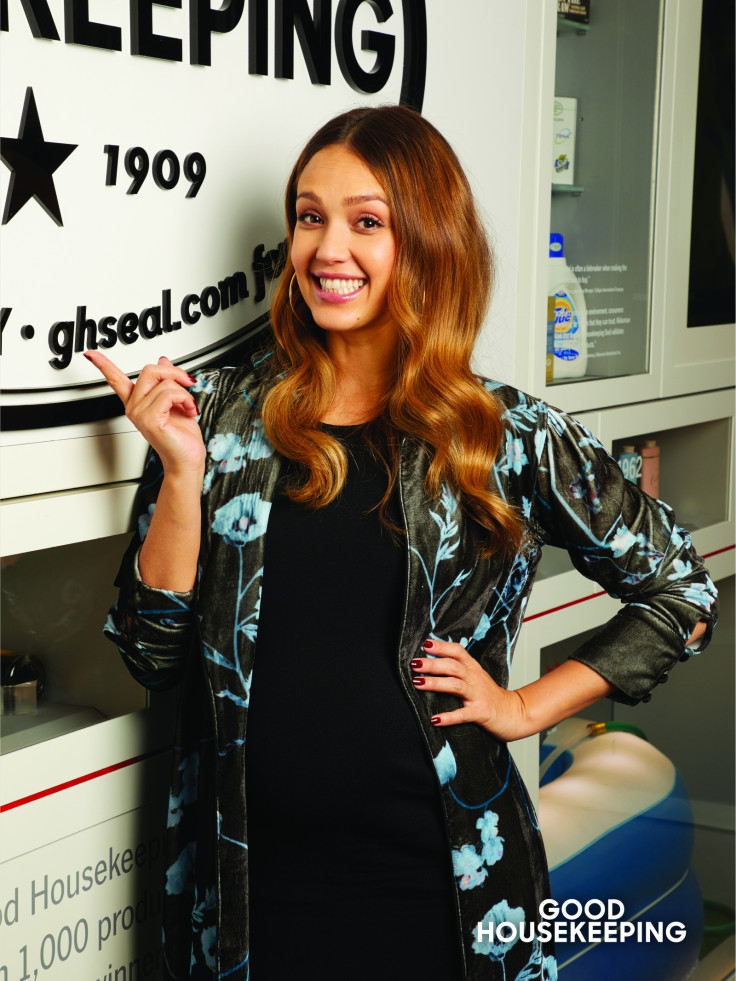 The Honey actress, who announced in July that she is expecting a little boy, spoke about how she balances motherhood and work. She said: "I feared I would lose my sense of self in becoming a mom, but it's actually made me more true to who I am.
"It's good for my girls to see that I have an opinion...hopefully some of what I'm doing will rub off on them. It's hard, because they're growing up with more privilege than I had."
Alba's full interview with Good Housekeeping will be on newsstands on 12 December.