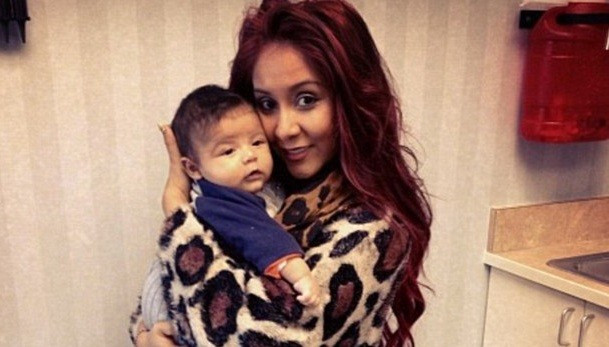 Former Jersey Shore star Snooki has offered the Duchess of Cambridge parenting advice.
The 25-year-old reality star, who became famous for her wild partying ways, calmed down significantly after becoming a mother for the first time over the summer. She gave birth to her son Lorenzo in August.
Keen to impart her well-earned wisdom, the pint-sized MTV favourite told the NY Daily Post: "Congrats to Will and Kate. I'm sure she will be an amazing mom.
"It's hard, but don't stress out! Enjoy your pregnancy and be excited."
Snooki, whose real name Nicole Polizzi, also offered Kate advice on taking care of a newborn as a celebrity in the limelight.
"Enjoy your time at home - or the castle, in her case - with the baby. Especially the first few months," she said.
It was confirmed to the world earlier this week that the Duchess of Cambridge was pregnant after she was admitted to The King Edward VII Hospital for treatment for hyperemesis gravidarum , a severe form of morning sickness.
A spokesman for St James's Palace said: "The Queen, the Duke of Edinburgh, the Prince of Wales, the Duchess of Cornwall and Prince Harry and members of both families are delighted with the news."
But Snooki, who is engaged to Jionni LaValle, insists that the sleepless nights and morning sickness will be worth it in the end.
"You'll get to know him/her, keep them safe and fall more in love each day," she said.