President Donald Trump fires back at Snoop Dogg over mock video assassination: 'Jail time'
In his Lavender music video, Snoop Dogg is seen shooting at a clown version of Trump with a toy gun.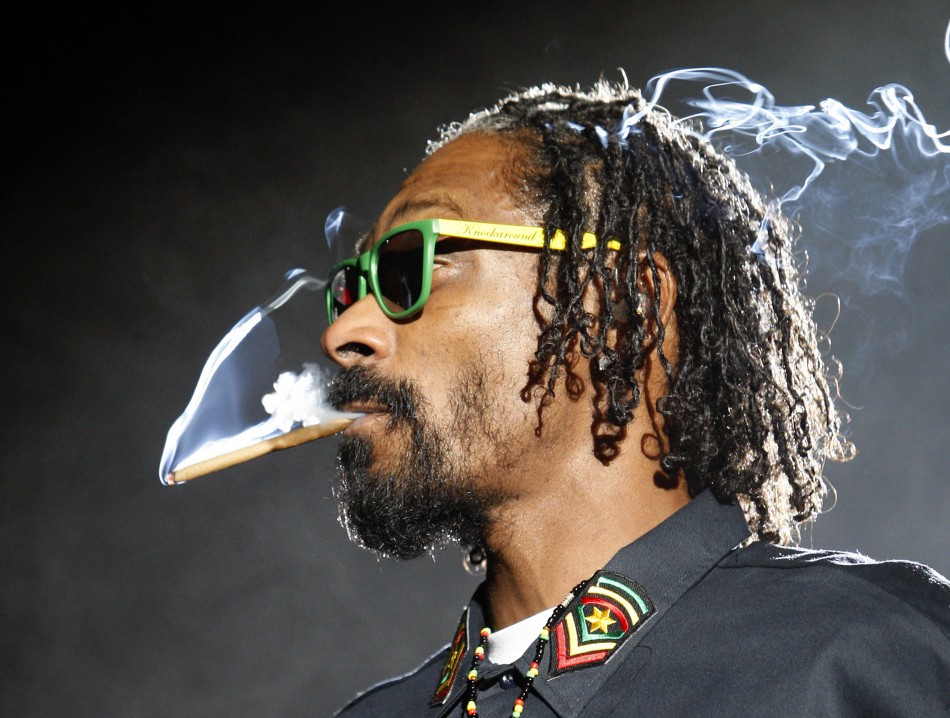 President Donald Trump is outraged by his fake 'assassination' in Snoop Dogg's latest music video.
In the video for new song Lavender, Snoop Dogg, 45, is seen shooting at a clown version of Trump, only to release a flag with the word "bang". Now responding to the controversial scene in a scathing Twitter post, the commander-in-chief wrote: "Can you imagine what the outcry would be if @SnoopDogg, failing career and all, had aimed and fired the gun at President Obama? Jail time!"
The US president was thought to have been a fan of Snoop Dogg, real name Calvin Broadus, before his presidency began in January 2017.
During an appearance on Larry King Live in 2010, Trump described the gangsta rapper as a "cool guy", adding: "He does his thing and he does it well." Several years later during a Comedy Central celebrity roast, Snoop Dogg quipped about Trump's presidential ambitions: "Donald's saying he wants to run for president and move into the White House. Why not? It wouldn't be the first time you've pushed a black family out of their home."
Florida senator Marco Rubio also condemned the Drop It Like It's Hot rapper over the "assassination" scene, telling TMZ that the rapper could be sending out the wrong idea. Defending the music video concept, Snoop Dogg told Billboard: "The ban that this m**********r tried to put up; him winning the presidency; police being able to kill m***********s and get away with it; people being in jail for weed for 20, 30 years."
He continued: "It's a lot of clown s**t going on that we could just sit and talk on the phone all day about, but it's a few issues that we really wanted to lock into (for the video) like police, the president and just life in general."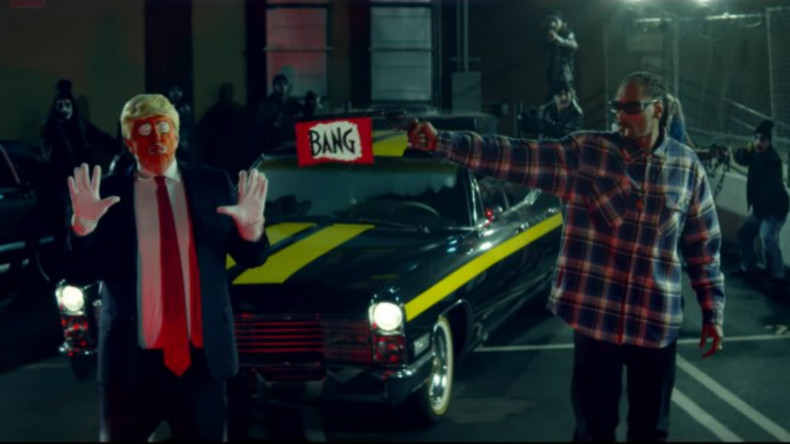 While critics would accuse Snoop Dogg of attention-seeking, the rapper insists the music video is intended to shed light on the social injustice issues in America. He explained: "When I be putting s**t out, I don't ever expect or look for a reaction. I just put it out because I feel like it's something that's missing. Any time I drop something, I'm trying to fill in a void."
Snoop Dogg features on the remix of Lavender, a song by the band BADBADNOTGOOD and featuring Kaytranada.
Watch Snoop Dogg's Lavender music video: