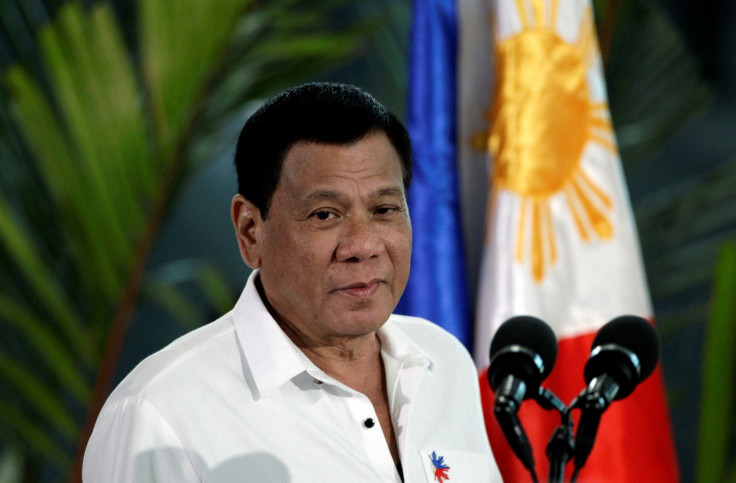 Rodrigo Duterte, the president of the Philippines, on Thursday (22 December) ordered to close all forms of online gambling in the country. He said the country was not benefitting from online gambling and hence his decision to halt it.
The firebrand president, who is famously branded as the 'punisher' and 'Duterte Harry' for taking a tough stand in his campaign against illegal drugs, made the comment about gambling while announcing a budget for the financial year 2017.
"I am ordering the closure of all online gaming (firms). All of them. They have no use," Inquirer quoted Duterte as saying.
He said the government had no mechanism to regulate the industry in the country.
However, he did not give any timeframe when he plans to impose the ban or give details on its scope, leaving the country worried about one of its booming industries.
Earlier in August, Duterte scrapped the license of one firm's 13-year monopoly of gambling in online cafes, according to a Reuters report. He had also announced the resumption of online gambling if correct taxes are paid as well as ordered gaming parlour to be set up far away from schools and churches. He said he took these measures to prevent poor Filipinos from betting.
"I was mad because even the youth are gambling and there was no way of collecting the proper taxes," Duterte said. "Pay the correct taxes... Gamble until you die. I do not really care."
However, his recent announcement is believed to come as a huge blow as the Philippines has one of Asia's most freewheeling gaming industries and attracts many foreign tourists. It is estimated to lose about pesos 10bn ($215m) in annual revenues if the government decides to shut down or not renew the licenses of operating e-bingo and e-games outlets.