President Obama Authorises Deployment of 1500 US Troops to Iraq in Fight Against Isis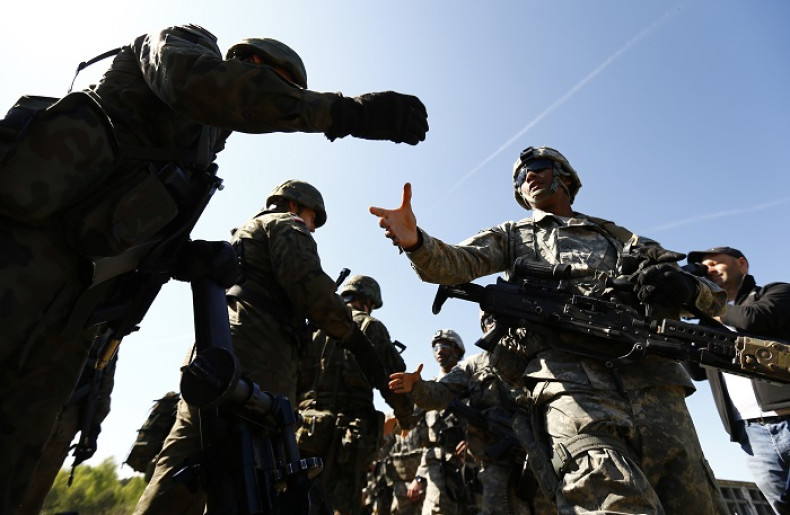 President Barack Obama has authorised the deployment of more that 1500 troops to Iraq, doubling the US military presence in the region.
The deployments signifies a significant escalation of the US campaign against the Islamic State, dubbed Operation Inherent Resolve by the Pentagon.
The new troops will support 1,600 US personnel already in Iraq, bringing the number of US troops stationed in Iraq up to over 3,000,three years after the last soldiers withdrew in December 2011.
The White House have said the new forces would not serve in a combat role, but would provide training and support to the country's military.
The President has requested $5.6bn (£3.5bn) from Congress to be used to fund the mission against Islamic State in Iraq and Syria, $1.6bn of which is committed to the "Iraq Train and Equip Fund".
The White House confirmed the news in a statement saying: "As a part of our strategy for strengthening partners on the ground, President Obama today authorized the deployment of up to 1,500 additional US military personnel in a non-combat role to train, advise and assist Iraqi Security Forces, including Kurdish forces."
Pentagon spokesman Rear Admiral John Kirby, said the training plan would "enable Iraq to better defend its citizens, its borders, and its interests against the threat of Isil".
The US military will establish two bases outside of Baghdad and Iribil, the Kurdish capital, to support Iraqi and Kurdish fighters struggling against the jihadists.
They will also set up training sites across the country to train nine Iraqi Army brigades and three brigades from the Peshmerga, the Kurdish fighting force.
The US escalation comes as Iraqi forces struggle to push back Isil fighters despite the support of American aircraft who, in the last two days have hit Isil bulldozers building barricades near Fallujah and also attacked targets near Ramadi and Haditha.
The deployment was announced on the tenth anniversary of the Second Battle of Fallujah, where dozens of US troops were killed in house-to-house fighting in 2004.
Earlier this week, the UK also said it would step up its military presence in Iraq as it seeks to train local ground forces to take on the jihadists.
President Obama commented in a recent press conference that it is still too early to sat whether the US-led military coalition has gained the upper hand against the Islamic State (Isis)in Iraq and Syria.