President Obama cuts the sentences of 111 federal prisoners
The move takes the number of people who had their sentences cut in August to 235.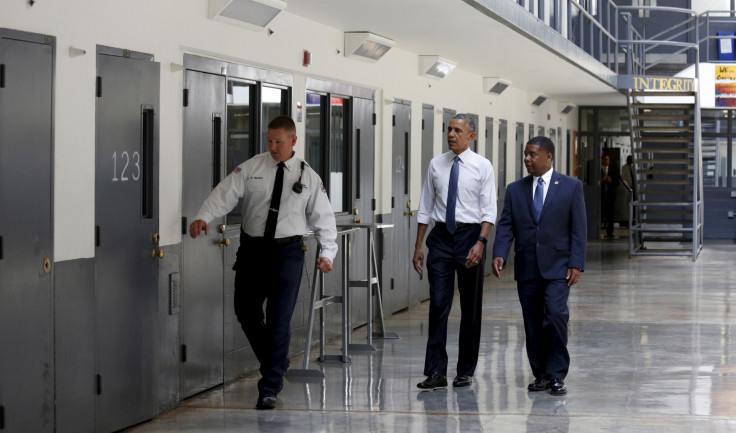 US President Barack Obama commuted the sentences of 111 federal prisoners convicted of drug offences on Tuesday (30 August), for a monthly total of 325. The president has already reduced the sentences of 673 federal prisoners to ease harsh sentences given to nonviolent drug offenders.
According to the White House, Obama has cut more sentences in a single month than any other president and has commuted more than the last 10 presidents combined. He is also the first sitting president to visit a federal prison.
In a statement White House Counsel Neil Eggleston said those who had been granted commutations: "have taken steps towards rehabilitation and who have earned their second chance."
"The clemency initiative is about more than the 111 people who learned today that their sentences have been commuted; it's also about their families and communities who will welcome them home as they work to build a new life," Sally Q Yates, the deputy attorney general, said in a statement, according to The Washington Post.
Earlier in August, Obama commuted the sentences of 214 inmates, the largest number in any single day during his administration.
"Entire communities have been ravaged where largely men, but some women, are taken out of those communities," Obama said at the time. "Kids are now growing up without parents. It perpetuates a cycle of poverty and disorder in their lives. It is disproportionately young men of colour that are being arrested at higher rates, charged and convicted at higher rates, and imprisoned for longer sentences."
In 2014, the Justice Department announced an effort to adjust the sentences of people affected by mandatory minimums that are now considered unjust and too long. POLITICO noted that the reform was initially intended to help low-level drug offenders but prisoners convicted of higher-level drug offensives.
© Copyright IBTimes 2023. All rights reserved.