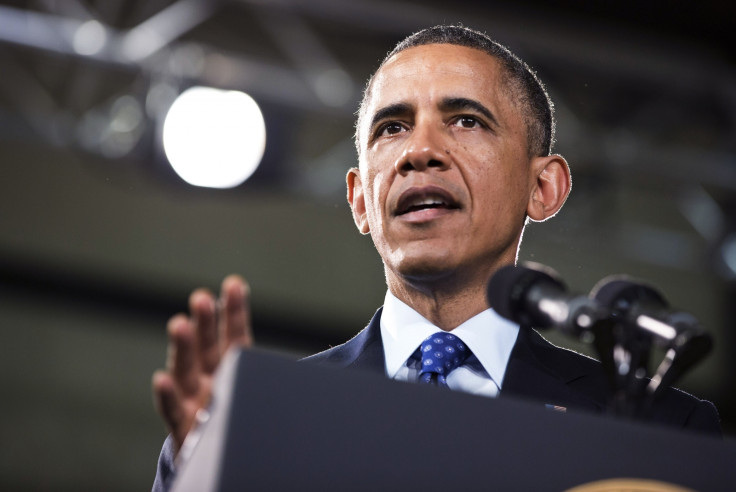 In a new interview with the BBC, US President Barack Obama admitted it was "distressing" to not have made progress on passing "common sense gun safety laws" during his presidency "even in the face of repeated mass killings".
Obama told BBC's North American editor Jon Sopel that he promised to keep trying. According to the BBC, the president did note that race relations had improved during his two terms at the White House.
The president said gun control was an issue which has caused him to be the "most frustrated and most stymied" since being elected in 2008. President Obama is now at the tail end of his second and last term in office, with just a year and a half left in power, the BBC reported.
"If you look at the number of Americans killed since 9/11 by terrorism, it's less than 100. If you look at the number that have been killed by gun violence, it's in the tens of thousands," he said during his interview. "For us not to be able to resolve that issue has been something that is distressing."
Unlike other issues the president has dedicated himself to, such as immigration and healthcare reform, gun control has been an issue which he has not been able to make significant gains.
During his interview, the president said that American children growing up during his two terms in office "will have a different view of race relations in this country and what's possible."
"There are going to be tensions that arise. But if you look at my daughters' generation, they have an attitude about race that's entirely different than even my generation," he said.
The president conceded, however, that rising concerns regarding police brutality, race and mass incarcerations were "legitimate and deserve intense attention". Protests have arisen throughout the country over the deaths of many black men and women by police or while in police custody, including: Sandra Bland, Freddie Gray, Eric Garner, Tamir Rice, Michael Brown and others.