When Barack Obama arrives in Kenya on Friday 24 July, many will welcome him as a son. But some expected closer attention from him, a sentiment felt acutely in Kogelo, the Kenyan village where the 44th US president's father is buried.
"We thought the American government could at least bring some assistance to the area," said Stephen Okumu Obewa, deputy head teacher at Senator Barack Obama Primary School, named before Obama reached the White House.
"Maybe he is interested somehow but we are not aware," Obewa said in the school with its many broken chairs and desks.
When Obama took office in 2008, some babies born then were also named after the "son of Kogelo".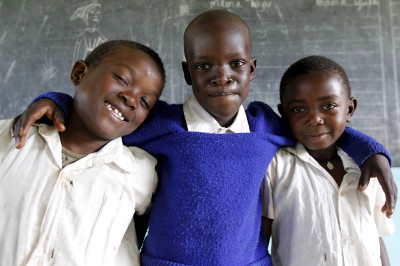 Obama's itinerary includes an investment summit in Nairobi and the African Union headquarters in the Ethiopian capital Addis Ababa, but due to time constraints and logistics, US National Security Adviser Susan Rice told reporters the president will not be able to visit his family's ancestral village.
Kogelo residents are still preparing just in case Obama does turn up, including sprucing up the grave site of the president's father. The senior Barack Obama was a Kenyan government economist who died in a car accident in 1982, 21 years after fathering the future US president while living in Hawaii as a student.
"The gate is always open for Barack, day and night," said Mashart Onyango, who lives on the family compound and said she was one of Obama's aunts. "He is our relative."
Mama Sarah, as Obama's step-grandmother is known, is content that 'Barry", as his family usually calls him, will visit Kenya as a whole. "He is the son of Kenya, not of Kogelo. Every Kenyan is his brother," she said.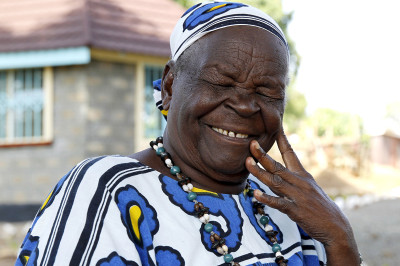 Many Africans wonder why Obama has not made development on their continent more a priority during his two terms in office. "With his election, there was this huge euphoria and high hopes that the US-Africa relationship would see substantive improvements and the US would give more attention to Africa," said David Zounmenou, a research fellow at the Institute for Security Studies in South Africa. "But the record is very weak."
US officials say the perception that Obama has ignored Africa is unfair. They point to US efforts to contain the Ebola virus in West Africa and a $7 billion (£4.5 billion, €6.4m) continent-wide initiative to expand electricity supply that was launched in 2013. But that is a tiny sum compared to the many billions that China has been spending on infrastructure in Africa, bringing roads, airports and railways to the continent.
Nor does Obama have a signature African achievement, unlike his two predecessors. George W Bush was lauded for funding HIV/Aids treatment across the continent. Bill Clinton signed a law which sharply reduced trade restrictions on imports from 35 African states. Obama, who leaves office in January 2017, has carried on both initiatives, but cannot claim them as his own.