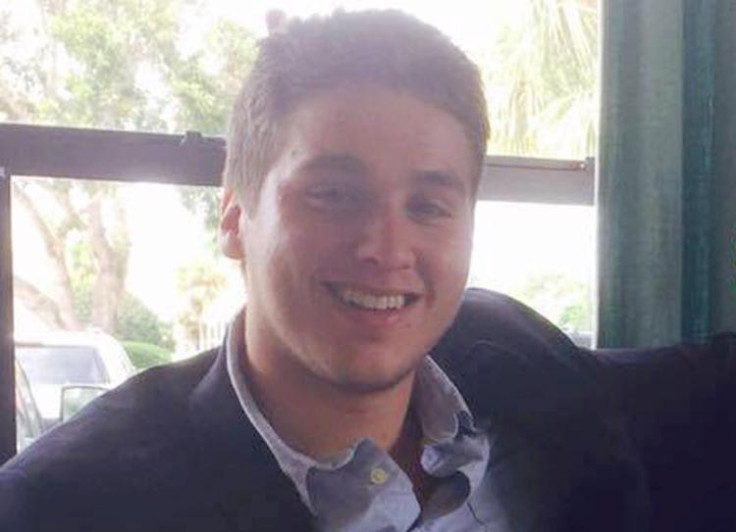 A Florida university student, who allegedly killed two strangers and tried to bite the face of one of the victims, will be charged with first-degree murder. The 19-year-old, who remains in the hospital, could face the death penalty if convicted.
Trisha Kukuvka, a spokeswoman for Matin County Sheriff William Snyder, said in a statement that Austin Harrouff will be charged with two counts of first-degree murder and one count of attempted murder and burglary. Harrouff also faces an attempted first-degree murder charge for allegedly stabbing the couple's neighbour, Jeff Fisher, who tried to help the victims.
According to the sheriff's office, the Florida State University student is conscious, but heavily sedated at a Palm Beach County hospital and is under armed guard. The Associated Press reported that Snyder earlier suggested that he is not in a hurry to charge Harrouff because his family or insurance will have to pay the hospital bill until he is charged.
Investigators "know the who, the what, the when, the where and the how" of the random attack, Snyder said, but a motive remains unclear. However, discovering why Harrouff stabbed 59-year-old John Stevens III and his wife 53-year-old Michelle Mishcon, does not matter to the couple's children.
Stevens' children just want Harrouff to receive the death penalty, the AP reported. "It is not super important to me what his mindset was," John Stevens IV told the SunSentinel. "I just want to see the prosecutor ask for the death penalty. I want him to go through that process and to pay for what he did."
Ivy Stevens said she wants the same. "I hope he makes a full recovery so he can be put through the justice system," she said.
Police are hoping tests for substances in Harrouff's system help explain his bizarre and extremely violent behaviour. The university student had no prior history of criminal acts. Initial tests showed no evidence of cocaine, marijuana or heroin in his system. However, investigators suspect he may have been under the influence of hallucinogenic drugs such as flakka or bath salts.
In newly found videos, Harrouff is seen discussing his prior usage of steroids. The top caption of his YouTube page states: "I've got a psycho side and normal side. I've lost my mind help me find it." It reportedly took a police dog, stun-gun jolts and a number of officers to subdue the "abnormally strong" Harrouff. Investigators said he made "animal noises" as he bit the face of John Stevens.
Fisher, Harrouff's other victim, told investigators that the couple was alive when he attempted to intervene. However, after being stabbed several times, he ran home to call 911. Fisher was released from the hospital on 18 August, his brother-in-law said, according to the AP.