Donald Trump will not be invited to the wedding of Prince Harry and Meghan Markle, according to reports.
The Mirror claims that a royal household source has suggested that the US president is not on the guestlist for the wedding in May.
"Although the guest list hasn't yet been announced, there is no reason he would be invited," the source is quoted as saying.
The question of whether the President will receive an invite to the eagerly anticipated nuptials has become a contentious issue amid fears that publicly snubbing the property mogul could damage US-UK relations in the long term and hinder a post Brexit trade deal.
The Prime Minister's spokesman insisted the guest list was strictly "a matter for the Royal Household" however, Prince Harry's close association with former president Barack Obama and his wife former First Lady Michelle reportedly has government officials concerned.
Meghan Markle and Prince Harry are said to be keen to invite the couple to attend their nuptials on May 19, but it is feared to do so would be regarded as another sleight against Trump who would take grave offence.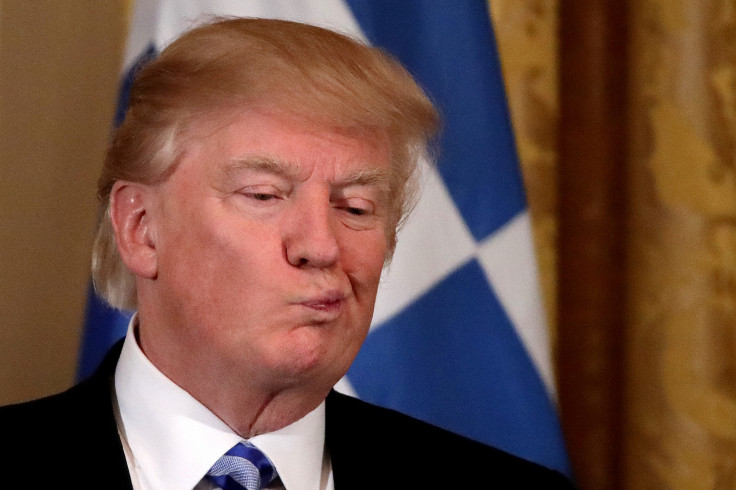 The royal couple have refrained from elaborating about their wedding plans. When quizzed about extending a wedding invitation to President Trump and his wife, while guest-editing BBC Radio 4's Today programme, Prince Harry said simply: "I don't know about that."
However, Meghan made her feelings about Trump clear only last year, when she branded the US leader "divisive" and "misogynistic."
Meanwhile, Trump's recent remarks in which he allegedly referred to African countries as "s***holes" would have done little to enamour him to the royals or Meghan, who is of African-American heritage, making an invitation to the wedding even more unlikely.