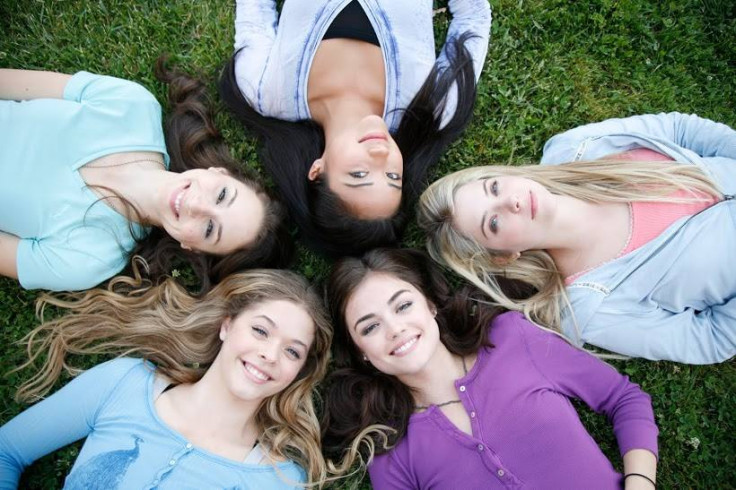 "For some reasons this feels like the end of something", Alison said in a choked voice to her friends Aria, Hanna, Spencer and Emily as they said their final goodbye to Pretty Little Liars. Fans will surely miss the liars, Rosewood and the mysterious ways of the masked villain A and later A.D.
As promised by show creator I Marlene King, the two-hour finale of PLL season 7 revealed A.D.'s identity and it is none other than Spencer's evil twin – Alex Drake. The episode tried its best to answer all the questions that intrigued fans for the last couple of seasons.
After a minor scuffle, the liars were able to nab their tormentor with the help of the police. And like every story, the liars lived happily ever after — Aria finally got married to Ezra in a simple ceremony, Alison and Emily decided to get married, Hanna was pregnant with Toby's baby and Spencer and Toby decided to take their relationship forward.
The actors, however, went emotional while saying goodbye to each other by the end of the show and it did not appear as if anyone was fake crying for the scene. Shay Mitchell confirmed that they were indeed extremely emotional. "The last scene of all of us together was definitely one that was the most memorable [scenes] for me and mostly because it was so emotional," she told People. "We were all bawling."
Lucy Hale, who played Aria for seven years in the freeform thriller, bid farewell to the show with an emotional post. She said she would miss the show by posting an image of herself with Ashley Benson, Shay Mitchell, Sasha Pieterse and Troian Bellisario.
"I can almost remember the day about 8 years ago that we took this photo. Little did we know, our lives were about to change drastically. For me to be speechless says a lot, but I'm finding it hard to find the words to express my gratitude to every single person that made this show a success. Sometimes simple is better and I just want to say ...I will miss you Pretty Little Liars." she wrote on the image sharing website.
Hale also thanked King for the show. "Thanks to @imarleneking --She knows what she did ❤️ , the whole cast, hardworking crew, producers and writers and all of YOU. You became part of the family. And to Aria-- you became a part of me in a way, but I'll always keep you close."