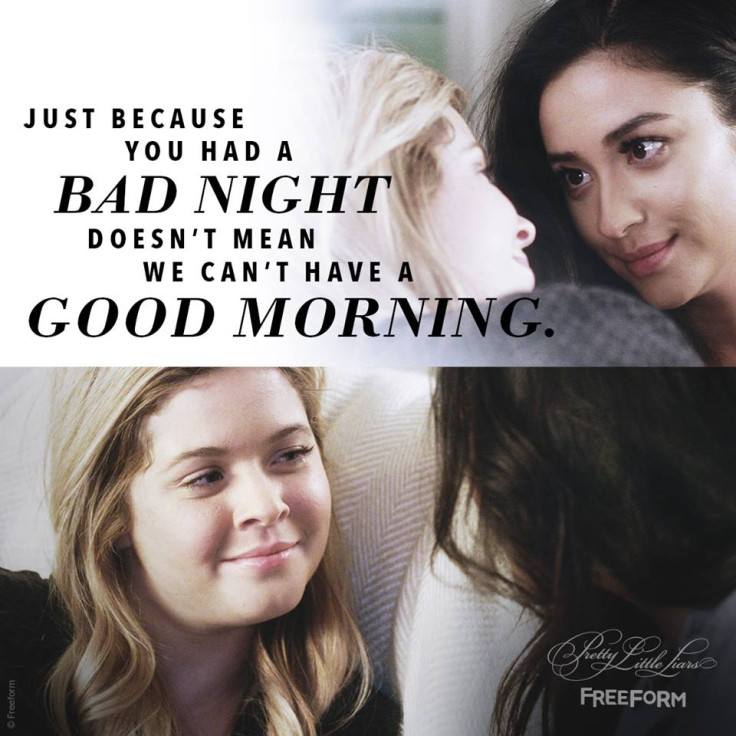 The finale of Pretty Little Liars season 7 is almost here and it is assumed that fans will come to know "who killed Charlotte" and "who is AD". The thrilling revelations surely hold high points in the Freeform show but there will also be an equal dose of romance and sex to even out the pressure.
After I Marlene King, the show's creator, teased an "equal opportunity HBO level sex," in the series finale, Shay Michell has revealed the intimate details of the steamy sex scene between her character Emily and Alison.
The actress narrated the experience as funny as she and her co-star Shasha Pieterse (Alison) "are so close."Michell teased extreme sex scenes involving nipple cover. "We're like, 'Hey, can you grab my nipple cover and pick it up? It's on my knee!'" she told Us Weekly while explaining the advantage of filming intimate lesbian moments with a good friend. "You kind of protect each other. If there's any awkward angle, you're like, 'I got you, girl,'" Pieterse added.
The romantic equation between Emison has been long pending and as promised by King, it was featured elaborately in the seventh and final season of the thriller. In the previous episode, Ali realises that she was impregnated by A.D. by artificially inseminating Emily's fertilised eggs and hence she decides not to abort the foetus.
Later the couple expressed their love for each other and decided to start their family with the baby. It's awesome to hear their reactions, especially coming up to the last few episodes," Mitchell told Us. "I think they've been really happy about how things have been going." Added Pieterse: "They love Emison! They send us gifts all the time."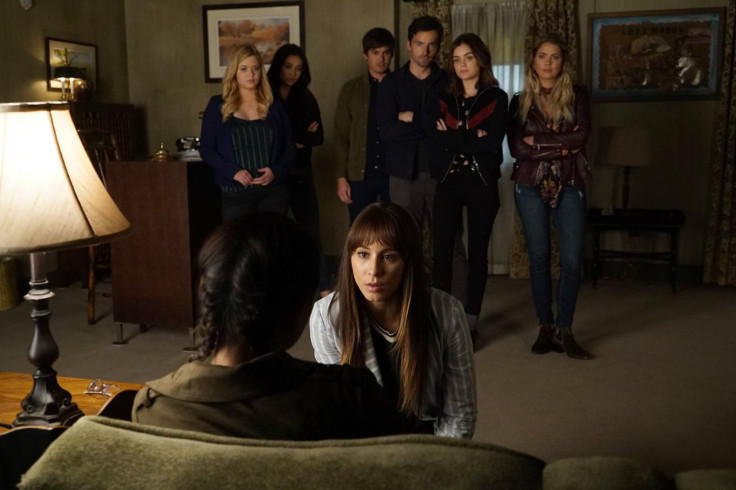 In episode 19, titled Farewell My Lovely, the liars – Ali, Emily, Aria, Spencer and Hanna – will learn about Charlotte's killer and it appears Mona has a deep link with the crime. The face behind the mask of AD is expected to be unveiled in the finale.
The synopsis for the upcoming episode reads: "Convinced they know who A.D. is, the Liars gear up for a confrontation. Spencer, Hanna, and Caleb team up to investigate and discover new information about Charlotte's death. Meanwhile, Mary Drake returns with a gift for Spencer and Alison."