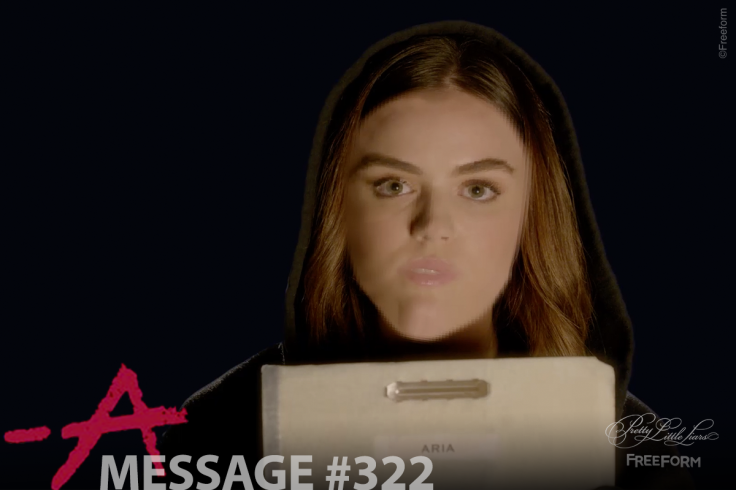 Pretty Little Liars season 7 is inching closer to the finale and fans still have no clue about who A.D. is, the masked villain tormenting the liars, Aria, Hanna, Spencer, Emily and Alison. There are many names who could be the master puppeteer playing with the girls' lives. However, as of now, Lucas has emerged as the main suspect to be A.D. or at least his/her squad member.
Brendan Robinson, who plays Lucas, has teased that he was shocked to learn the identity of the show's antagonist. He also revealed that PLL season 7 has been dropping constant hints that would reveal the face of the villain lurking in the dark in Rosewood. "I won't tell you what specific clues there are but there are hints that have been dropped for a long time," he told Entertainment Tonight.
The actor also said that every question will be answered in the finale. "When I found out who it was, I hadn't read the script yet, because it was a couple weeks in advance and it didn't make total sense to me at first. And then, when I saw the script and I read it and we all sat down — and the people that are involved in those scenes do a really, really phenomenal job — all the questions are answered and it made sense."
Pretty Little Liars season 7 will return with episode 17 titled Driving Miss Crazy on Tuesday at 8pm ET on Freeform. Click here to watch the episode live online on the network's official website. The link is visible only in the US.
The upcoming episode will feature a meeting between Mary Drake and her biological daughter Spencer. But it won't be like any other mother-daughter meeting. A promo released by Freeform reveals that Mary will kidnap her daughter. Fans will also see a surprise engagement, which many speculate will be between Emily and Alison.