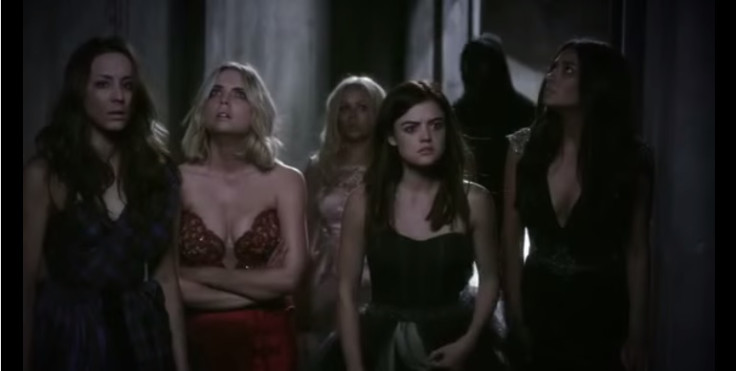 With the season 6 premiere of Pretty Little Liars just a month away, the latest promo of the teen thriller will sure go on to excite fans.
In the promo, Alison is seen trying to feed someone in a dirty prison cell and fans speculate that this could be Mona.
Toby is also seen in the brief promo, holding a gun and searching for the liars. It is possible that he may rescue the girls from the trap of their tormentor who is still at large. Many eyebrows were raised, when fans saw Ali sneak around A's dollhouse in her infamous yellow shirt.
In season 4 we saw the DiLaurentis daughter wearing the same yellow top, when she was hit by someone and then buried alive in a grave. This has led fans to suggest that Charles DiLaurentis and Ali are together tormenting the pretty liars, Aria, Emily, Spencer and Hanna.
However, it could also be possible that she is there with Toby trying to save her "friends".
According to Marlene King, Toby would play an important role in the upcoming season and as the area police officer, he will locate and rescue the lairs from the life-sized dollhouse.
Moreover, Janel Parish had earlier hinted that Charles will do everything to punish the girls for something they did in the past.
"PLL is getting even darker," Parish had told E!Online. "We are going to be punished for our actions for trying to escape from Charles and once we do escape, there are going to be some serious repercussions and scares, emotional as well as physical."
"It's going to get dark. They're all going to be messed up in different ways," she added.
The trailer of PLL season 6 premiere has been tagged as the "#SummerOfAnswers" and the show's creator has hinted that the back story of the villain of Rosewood will start unfolding once the show premieres.
Pretty Little Liars season 6 premiere episode titled 'Game on Charles', will air on 2 June on ABC Family.