Pretty Little Liars season 6 is inching closer to its mid-season summer finale which will bring the liars, Aria, Hanna, Spencer and Emily face-to-face with Charles.
Episode 8 titled FrAmed will follow the girls' struggle to maintain a balance between their dreams and their efforts to come face-to-face with 'A'.
Alison, on the other hand, finds it difficult to relate the masked tormentor with the faint memory of her little brother Charles.
Click here to watch PLL's all new episode via live stream free on ABC Family's official channel.
You can also watch the episode online at Hulu and iTunes.
The official synopsis of episode 8 reads:
After their latest run-in with Charles, tensions are at an all-time high with the PLLs and the town of Rosewood. Aria's big moment of seeing her work displayed in an art gallery is in jeopardy as Ella is determined to keep her safe at home. Hanna is still uncomfortable with the unexpected scholarship money and is determined to give it back, even if that means ruining her chances at going to her school of choice. And to top it off, the one normal high-school rite of passage the girls are looking forward to is in danger as Rosewood High is considering not letting the PLLs attend prom due to security issues.
Meanwhile, the more Alison learns about her brother the harder it is for her to connect the deranged murderer to the young blonde-haired boy she sees in photos and her memories.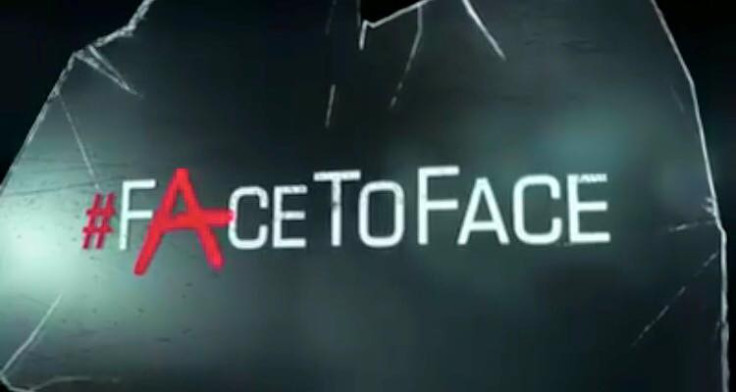 According to the official synopsis, the girls will be barred from entering their high school prom as the management considers them potential threats, especially with the Rosewood police making efforts to search and locate the hooded villain who is obsessed with torturing the girls.
However, the pictures released by ABC Family reveal that the girls will finally attend the prom. If the previous leaks are true, this is where Charles will finally reveal his face to Ali.
Show runner Marlene King has also promised that fans will be able to see A face-to-face during the summer finale.
Pretty Little Liars season 6 airs every Tuesday night on ABC family.