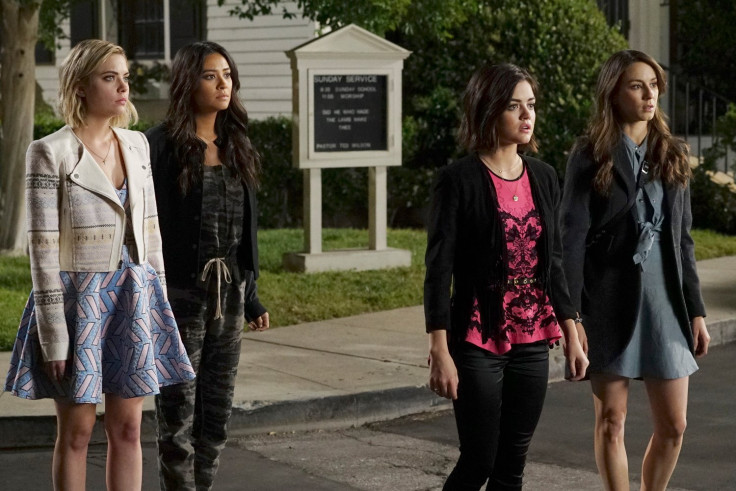 Pretty Little Liars season 6 is halfway through the Summer of Answers and fans now know that Charles is alive and will reveal himself to the liars Aria, Hanna, Spencer, Emily and Alison.
However, the synopsis of episode 7 hints at his early arrival, especially after Mr DiLaurentis discovers that his 'troubled son' is not dead.
In the previous episode the DiLaurentis patriarch gets a creepy letter apparently written by his long-lost son which reads: "hi daddy, Coming home for my birthday. You should plan a party to die for. Just you. Love, Charles."
He will try to take his children Jason and Ali, to a safe place far from the dark shadow of the upcoming threat.
But will he be successful? Especially after Hanna and Spencer are hell bent on catching their hooded tormentor red-handed and want to use his birthday as a bait to catch him.
Jason, who is forced by his parents to believe that Charlie was his imaginary friend, has now found a reason to prove that he was never wrong.
As the series proceeds towards the end, he might find an ally in Spencer and Hanna to solve the Charles riddle.
The official synopsis of episode 7 titled Oh Brother, Where Art Thou reads:
"There are mixed emotions in the DiLaurentis household when Charles declares he is coming home for his birthday. Mr. DiLaurentis wants to quickly get out of town to hide Ali and Jason from their brother, while Jason sees this as an opportunity to finally validate all of the early childhood memories he has of "Charlie." The PLLs are just as split with Spencer and Hanna seeing this as the best chance they have to capture Charles, while Emily and Aria want to stay as far from him as possible. Will Jason be reunited with his brother, or is this just another of "A's" traps?
Meanwhile, Mona is shutting Mike out and Hanna gets an unwelcomed surprise."
According to the promo, the summer finale of the hit ABC Family teen thriller will bring the dreaded villain of Rosewood back as he returns to make the life of the girls miserable.
Pretty Little Liars season 6 airs every Tuesday on ABC Family.