Pretty Little Liars season 6: Is Leslie a member of team A? Marlene King teases last appearance of 'red coat'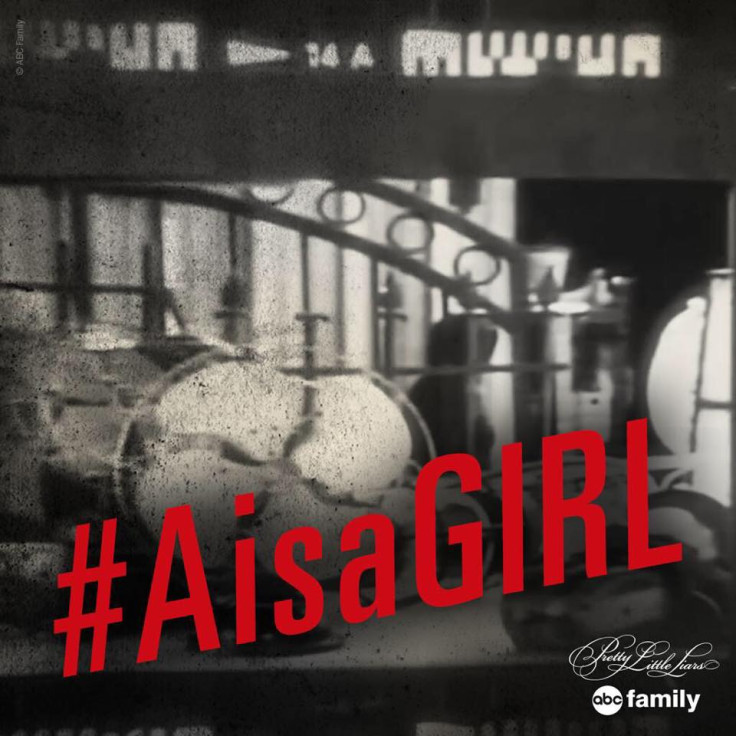 Pretty Little Liars season 6 is on a two-week break but before going on its hiatus, the teen mystery thriller left fans with many unanswered questions.
After the suspicious entry of the hooded Lesli, who also happened to be an inmate at the Ridley during the same time as Mona, Bethany Young and Charles DiLaurentis, the girls now suspect her to be their tormentor.
The previous episode's explosive reveal has left the liars Aria, Emily, Spencer and Hanna puzzled as they discover that A is a girl, not a boy (at least not Charles who is dead according to Mr DiLaurentis.)
Show creator Marlene King, meanwhile teases that the summer finale will be the last appearance of the 'red coat' that keeps the villain of Rosewood under wraps.
The official synopsis of episode 6 titled No Stone Unturned reads:
"With all signs pointing to Lesli as the tormentor in the hoodie, the PLLs are on a mission to get concrete proof before bringing their findings to the police. But as the girls ramp up their investigation. Meanwhile, a friend of Emily's makes her a surprising offer, and Spencer is pressured by her family to make an important decision."
A promo released by ABC Family reveals that Aria and her girl-gang will discover that A has implanted a tracking chip on them to monitor their activities.
According to one of King's tweets, during the upcoming episodes, the notorious stalker's face and the reason for her grudge will be unraveled.
Pretty Little Liars season 6 will return on 14 July with episode 6 on ABC Family.
© Copyright IBTimes 2023. All rights reserved.