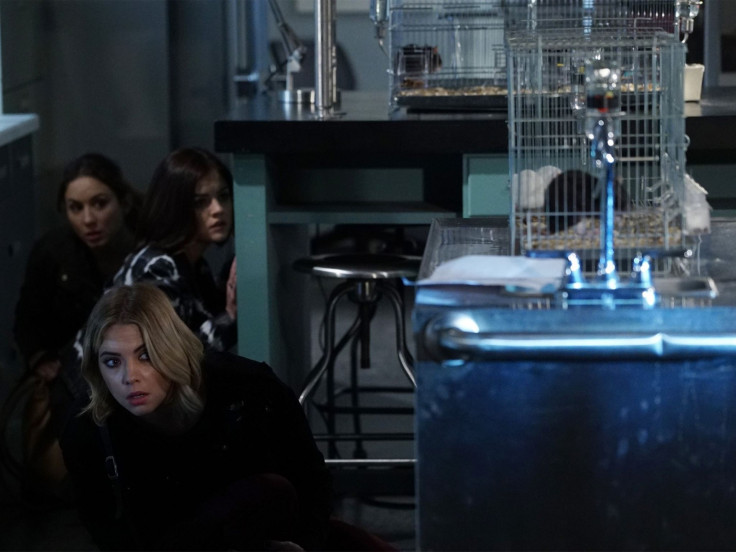 After a 14-day hiatus, Pretty Little Liars season 6 is returning with episode 6 titled No Stone Unturned on 14 July.
Upon its return, the show promises to answer many of the questions that are hunting the liars, Aria, Hanna, Spencer and Emily, besides the fans of the teen thriller.
The official synopsis of episode 6 reads: "The answer the liars are looking for may be a stone's throw away in an all new episode of PLL.
With all signs pointing to Lesli as the tormentor in the hoodie, the PLLs are on a mission to get concrete proof before bringing their findings to the police. But as the girls ramp up their investigation, "A's" threats escalate.
Meanwhile, a friend of Emily's makes her a surprising offer, and Spencer is pressured by her family to make an important decision."
Click here to watch PLL's all new episode via live stream free on ABC Family's official channel.
You can also watch the episode online at Hulu and iTunes.
In the previous episode, the girls learned that Lesli had also been an inmate at the Ridley and that she had shared a room with Bethany.
She stayed at the sanatorium during the same time as Mona, Bethany Young and Charles DiLaurentis and now the girls suspect her of being their hooded tormentor.
In one of the promos of the upcoming episode, Spencer believes that Lesli is avenging Bethany's death because she thinks they killed her.
Show creator Marlene King has also teased that A is a woman and the summer finale will finally reveal the wearer of the 'red coat' and the villain of Rosewood.
A promo released by ABC Family reveals that the girls discover that the masked villain has implanted tracking chips on them to monitor their activities.
Meanwhile, Mr DiLaurentis gets all worked up when he receives a mysterious letter dropped in his letter box and asks Emily if she knows anything about it.
Emily, on the other hand, appears attracted to Sara as the small teaser reveals the sexual tension she undergoes with regards to her new friend while she struggles to choose an outfit.
It will be interesting to see how far the girls will succeed in their investigation in order to unmask A.
Pretty Little Liars season 6 returns on 14 July on ABC Family.