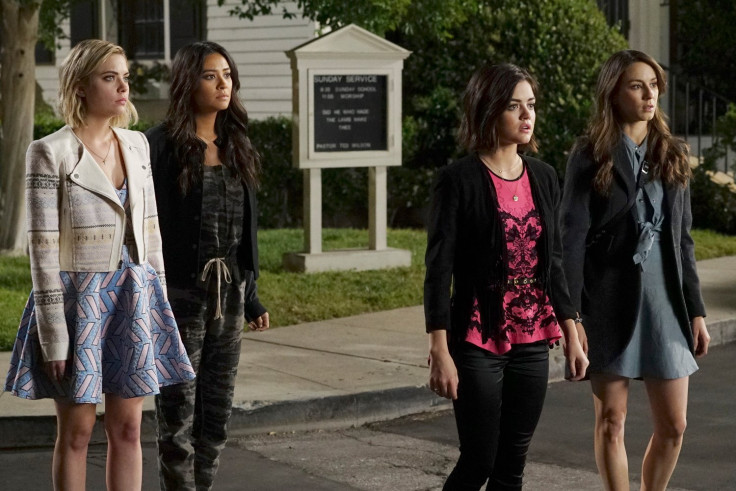 A Reddit user may have leaked the most intriguing mystery of Pretty Little Liars that has kept the fans on the edge of their seats.
The anonymous user, who claims that he was once a production assistant with show creator Marlene Kings' team, has leaked the identity of 'A'.
In his 'Ask me Anything' session, the Reddit user claims that he has worked during the finale and pretty much every episode through season 6 of PLL but was fired by Warner brothers. In order to avenge his termination he is leaking the secrets of the teen thriller.
Warning: The article contains major spoilers, read at your own risk
According to the Reddit whistleblower, Charles DiLaurentis was never dead. In fact Mrs DiLaurentis framed his death in order to protect him.
Charles is none other than Dr Wren Kingston of the Radley, who has a grudge against the liars, Aria, Hanna, Emily and Spencer because they took away Alison from him.
Seventeen has assembled a list of reasons given by the Reddit user to prove that Wren is Charles and why Hanna is right in believing there is no way Charles is really dead.
According to the anonymous user, Wren is a year older to Jason and has never been to the Oxford. In fact, Alison's mother framed Charles' suicide and joined the board of the Sanatorium in order to cover it up and keep him safe with a secret identity.
When asked about the finale of season 6, he says that A will finally reveal his face to Alison during a prom.
The user, who has now deleted his account from Reddit, also spoils the finale by revealing that Alison and Emily will share a kiss at the prom and Aria will write a book about the girls when the show jumps to five years later.
The leaks about the show, however, did not go down well with King who later posted a message on her Instagram account claiming that no one had been fired and no one had leaked A's identity online.
Pretty Little Liars season 6 is on a 14-day hiatus and will return with episode 7 on 14 July on ABC Family.