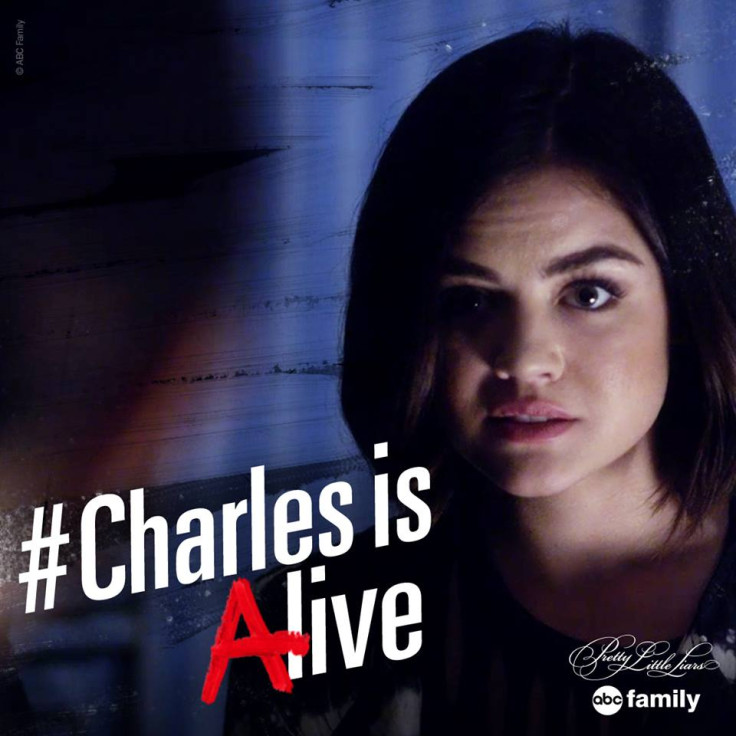 Pretty Little Liars season 6 is finally promising something that fans have been expecting for years - the unmasking of A before the liars and of course fans of the teen thriller.
The face of the hooded tormentor of Rosewood will finally be revealed during the summer finale of the show on 11 August, the official Facebook page of PLL posted.
Show creator Marlene King has been hinting that the upcoming finale will be a 'summer of answers' and the final appearance of the infamous 'red coat' worn by A.
In episode 7, Alison's father finds out that Charles' grave is indeed empty, prompting him to take his daughter to a safe place.
Click here to watch PLL's new episode free via live stream on ABC Family's official channel.
You can also watch the episode online at Hulu and iTunes.
His son Jason, however, will take this as an opportunity to prove that his childhood friend Charlie was not imaginary.
In the upcoming episode, he might assist Spencer and Hanna in solving the riddle of A. Emily and Aria however, will try to stay away from the detective job.
Spencer will reunite with Toby and tell him everything about Charles being A. It will be interesting to see how he helps her get closer to the villain of Rosewood.
The official synopsis of episode 7 titled Oh Brother, Where Art Thou reads:
"There are mixed emotions in the DiLaurentis household when Charles declares he is coming home for his birthday. Mr. DiLaurentis wants to quickly get out of town to hide Ali and Jason from their brother, while Jason sees this as an opportunity to finally validate all of the early childhood memories he has of "Charlie." The PLLs are just as split with Spencer and Hanna seeing this as the best chance they have to capture Charles, while Emily and Aria want to stay as far from him as possible. Will Jason be reunited with his brother, or is this just another of "A's" traps?
Meanwhile, Mona is shutting Mike out and Hanna gets an unwelcomed surprise."
Pretty Little Liars season 6 airs every Tuesday on ABC Family.