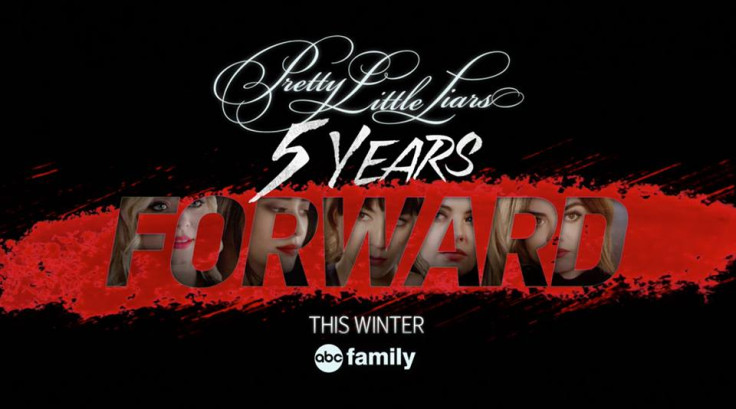 Pretty Little Liars season 6 may have answered all the questions related to A's identity, but that does not mean the end of mysteries and twists in the popular ABC Family drama. Before the mid-season finale, popularly known as the 'Summer of Answers', many fans were expecting that the twin theory from Sara Shepard's book would materialise.
However, contrary to everyone's expectations, the teen thriller introduced CeCe Drake (Charlotte DiLaurentis) as the masked villain of Rosewood. But Marlene King may just have confirmed the popular theory in one of her tweets.
A fan asked the show creator about the possibility of seeing the 'twins twist' in the upcoming episodes of the series to which she answered: "The story isn't over," and uses the hashtag 'Twins.' In the novel by Shepard, Alison has an identical twin sister Courtney, who is murdered and buried instead of Ali.
The theory may not be a practical twist for the current season of PLL as we have already seen CeCe confessing to her crimes, as well as revealing that she was Charles before she made a gender transition to Charlotte.
It will be interesting to see how King reintroduces the theory and gives it an original twist that would appeal to the fans who are quite unhappy about the whole unmasking of A drama. This is not the first time King has teased a major twist. In March this year, she hinted that the twin theory would be a part of the liars' lives in the future.
"There is a reason why we keep dropping these not-so-subtle clues about the twins, so I would say wait for it," Marlene teased during an interview with ET. "Wait for it. You're not going to see Courtney, but you may see double of someone."
Pretty Little Liars season 6B will take a five-year leap and show the liars settled in their lives after having left Rosewood for good. However, they decide to have a reunion in their hometown from where another series of mystery and drama will unfold when the second part of the season premieres in winter this year.