Pretty Little Liars season 6 winter premiere is just a week away and fans of the show are eager to see how their favorite liars are doing as the thriller is leaping forward five years. A lot of things are expected to change in Aria, Alison, Emily, Spencer and Hanna's life after the revelation that A is none other than Charlotte aka CeCe Drake, who also happens to be Ali's transgender sibling Charles.
Warning: The following article contains spoilers
Post the events of the season 6 midseason finale, the girls leaves Rosewood for a future without the terrifying events that tormented them for five long seasons. However, their peace will come at a price and according to reports new men will enter their lives.
Alison Delaurentis: The hope for an Emison romance is almost dead as a TV Line report claims that Alison will marry Dr Elliott Rollins (Huw Collins). Earlier, show creator Marlene King had hinted at a romantic affair between Ali and Emily but the report that Ali will marry Charlotte's psychiatrist may break the hope of many fans who expected to see some beautiful Emison moments.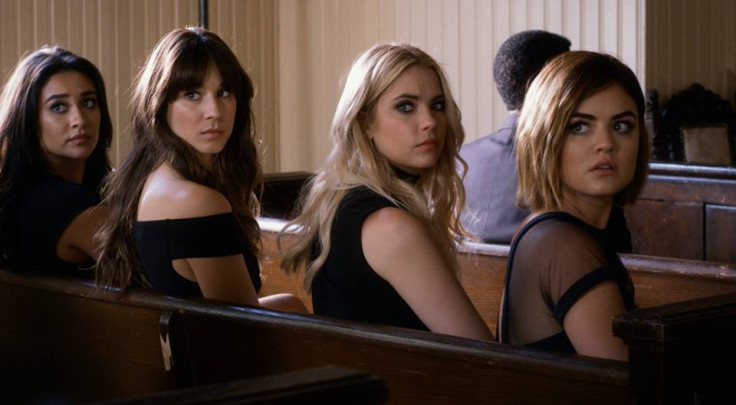 Aria Montgomery: If you are an Ezria romance fan, then this is not a good news for you. Ezra and Aria romance will be off the radar when the show returns. However, the couple will still be together but professionally as the former will work as a publicist for the school teacher-turned-novelist. She will meet Liam Greene (Roberto Aguire), a Boston-based editorial assistant who is working with Ezra on his second novel.
Hanna Marin: Her romance with Caleb was one of the most favorite but the winter premiere will change that as Hanna has moved on in her life and is now working in the fashion industry. She will meet Jordan (David Coussins) in Europe during one of her business trip with her fashion designer boss. Sparks will fly and the couple will be show as engaged in PLL season 6B.
Spencer Hastings: The smartest girl in the liars group will no longer be dating Toby. The upcoming season 6 premiere will reveal that Toby will fall for a girl, Yvonne (Kara Royster), in the absence of Spencer, who has left Rosewoods for advanced study.
After the big A revelations, the show is set to introduce the Uber A, a dangerous antagonist who will not only scare the liars but will be on a killing spree terrorising the girls to run for their life.
Pretty Little Liars season 6 winter premiere will air on Tuesday, 12 January, on Freeform.