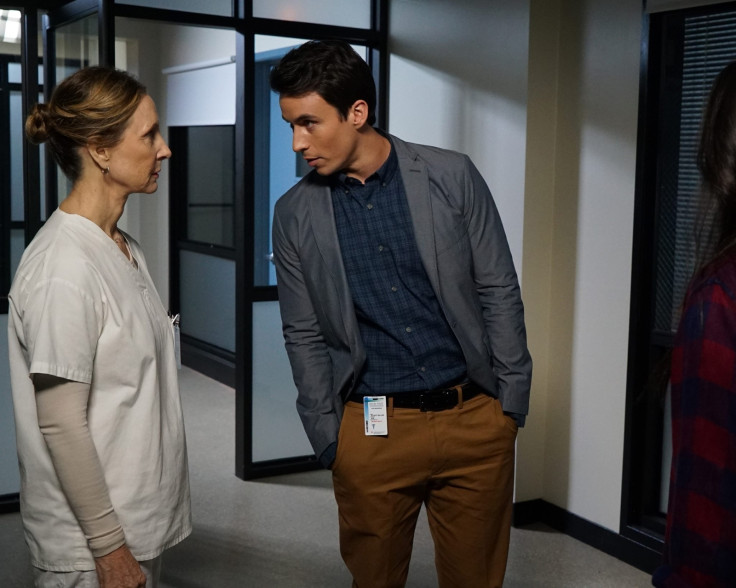 Pretty Little Liars season 7 offered a huge twist in the third episode but this is just the beginning of a nightmare for the girls, Alison, Aria, Spencer, Hanna and Emily. Thanks to the shock ending, fans know whose corpse the sobbing Liars were trying to bury in the first scene of the season premiere.
Dr Elliot Rollins, who tried to trick Alison DiLaurentis into marrying him and then tortured her in the mental hospital, is finally dead after being hit by the Liars' car. His death translated into Ali's immediate freedom but Aria, Emily, Spencer and Hanna paid a heavy price for it.
Although they tried to hide the body, the promo for episode 4 narrates another story. Toby informs the girls that Elliot is dead and this also means someone was watching the Lairs while they were burying the body.
In episode 4 they will deal with the repercussions of their crime but this will affect their personal lives. Besides, Uber A is still looming large and after Alison's release from the hospital, it will be interesting to see whether the faceless villain will kidnap and torture her as he/she did to Hanna.
Meanwhile, Huw Collins, who plays Elliot in the show, has teased his character's backstory involving Charlotte and Rollins' love story in the future episodes. "Elliott's back story is pretty complex and using things you already know about him on the show — like the episode title, "The Talented Mr. Rollins," which is obviously an homage to The Talented Mr. Ripley — you can gain some information and insight about Rollins' true motives or lack of motives from that parallel," he told The Hollywood Reporter. "There's a good chance we will see at least something of Charlotte and Elliott and their past. How much, I don't know."
Collins' flawless performance as the deadly doctor in PLL has made him a villain more dangerous than A for the liars but according to the actor, there is a "darker undercurrent," in the show that will soon make its presence felt.
"Elliott was probably the most dangerous element involved because he was so unhinged. But there is a darker undercurrent, a more comprehensive undercurrent of darkness and evil that has existed prior to Rollins' arrival and will exist after his departure. I think that's the most dangerous thing for the Liars going forward."
PLL season 7 will return with episode 4 Hit And Run Run Run on Tuesday 12 June on Freeform.