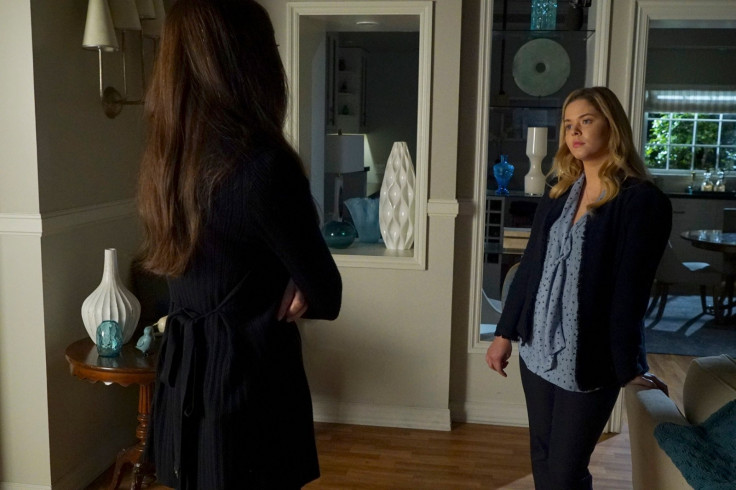 Pretty Little Liars season 7 is getting more exciting with every episode and as promised by show creator Marlene King, there are major revelations and twists that have kept fans religiously tuned in to the Freeform thriller.
Toby tells the liars that Dr Elliot Rollins has been dead for 15 years and the impersonator is actually Archer Dunhill. In the upcoming episode, more details about his identity and his relationship with Uber A will be revealed.
The series returns on Tuesday, 19 July with episode 5 titled Along Comes Mary and will focus on Jenna, who returned to Rosewood in the last episode. Episode 4 ended with her arrival, which is set to bring more problems for the liars Aria, Spencer, Hanna, and Emily.
In the episode promo, Aria and Emily discover the name Archer Dunhill and immediately link it with AD. However, the link between their tormentor and that of Alison's, is yet to be proved. Considering Jenna's creepy presence in town, the suspense around A is set to become more exciting for fans.
Click here to watch the show live (only in the US) on Freeform's official website.
In the episode, Hit And Run, Run, Run, Hanna, and Mona receive the fake Elliot's burner phone in Lucas's car and discover it ringing. What is even more of a shock for the girls is the fact that Jenna is on the other side of the phone call.
In the episode promo, Alison yells at Jenna saying: "The next time you call Archer, tell him I said to go to hell." To which she creepily replies, "Maybe he is already there."
Here is the description of episode 5:
Alison, on the other hand, will be released from the sanatorium but will have Mary Drake as her guardian. It will be interesting to see how Mary plans to torture her niece in an attempt to avenge Charlotte's death. The episode will also feature a "very romantic" proposal as teased previously by King.