Prince William commended a five-year-old girl who saved her mother's life by calling 999, telling her he would teach Prince George how to do the same.
When Suzie McCash, from North Tyneside, was four-years-old, she saved her mother Rowena's life by calling 999, The Mirror reported. Suzie won a Child of Courage Award at the 2017 Daily Mirror's Pride of Britain Awards on Monday (30 October).
"I have a four-year-old called George and if I gave him a telephone I do not know what he would do..." Prince William told the courageous little girl. "And do you know what? I'm going to have a conversation with my George about what to do because of what you've done.
"It's really important," he added.
William called Suzie "so grown up and very brave" as she listened with rapt attention.
The 35-year-old prince spoke to Suzie as he met with other Pride of Britain winners, celebrities and politicians during a royal drinks reception before the award ceremony.
The star-studded event included celebrity guests Liam Payne, Holly Willoughby, Phillip Schofield, Amanda Holden, Nicole Scherzinger, Amber Davies, Rod Stewart and many more.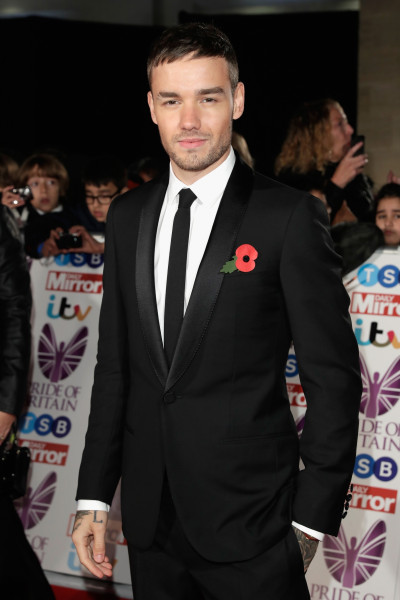 According to The Mirror, William also spoke to Teenager of Courage recipient Moin Younis, a 17-year-old who suffers from a rare genetic skin disorder called Epidermolysis. The agonising illness causes Moin's skin to blister and bleed with the slightest touch.
After meeting William, Moin told reporters: "He was amazing, the fact that he knows such a lot about me...it means that the stuff I do does go out there."
The two reportedly spoke of their favourite football team, Aston Villa. "I thought he was one of the nicest guys ever," the teen said. "He looks like a very quiet guy, but when you get to meet him he's just one of the nicest guys you'll ever meet, honestly.
"Him coming here tonight is going to keep me going."
The prince also spoke with Wayne Marques and Charlie Guenigault. The two men, along with the late PC Keith Palmer, tackled knife-wielding jihadis in the London Bridge and Westminster terror attacks. Wayne told reporters that William thanked them for their heroic efforts.
During the awards ceremony, William praised the efforts of firefighters and survivors of the Grenfell blaze and paid tribute to the victims of the Manchester terrorist attack.