Netflix has cancelled US drama House of Cards in the wake of allegations of sexual assault against the star of the series Kevin Spacey.
The streaming site announced they will not be commissioning another series, after being left "deeply troubled" over claims that the actor sexually assaulted a 14-year-old boy when he was 26.
In a statement, Netflix and Media Rights Capital revealed that company executives have personally met with the cast and crew of the TV drama in Baltimore "to ensure that they continue to feel safe and supported".
Production on the sixth series of the popular drama, in which Spacey portrays a fictional US president, is currently underway and is due to air in 2018. It was confirmed that the actor is not currently filming. "As previously scheduled, Kevin Spacey is not working on set at this time," the statement read.
The show's creator Beau Willimon also weighed in on the latest sex scandal to rock Hollywood, saying: "Anthony Rapp's story is deeply troubling. During the time I worked with Kevin Spacey on House of Cards, I neither witnessed nor was aware of any inappropriate behavior on set or off."
He added: "That said, I take reports of such behavior seriously and this is no exception. I feel for Mr. Rapp and I support his courage."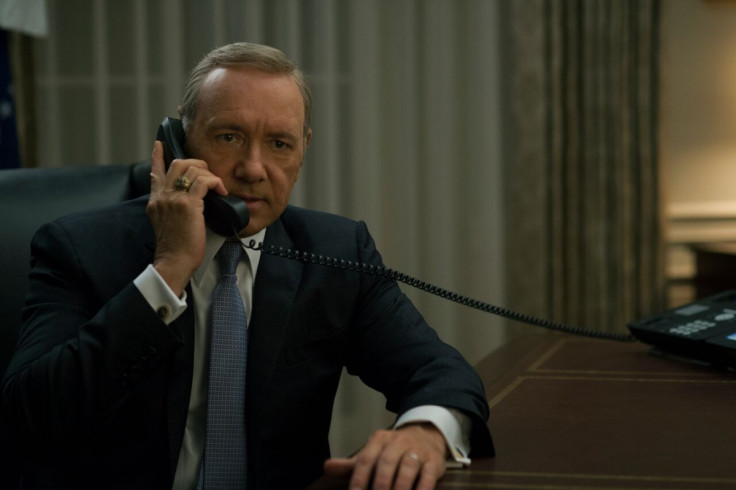 Earlier, the award-winning actor came out as gay via a Twitter post in response to the allegations that he made sexual advances towards the Star Trek actor when he was just a teenager.
In an interview Rapp opened up about his past ordeal with Spacey, claiming that the multiple Emmy-winner had made sexual advances towards him in 1986, when they were both working on their Broadway plays.
Spacey, who was 26 years old at the time reportedly invited Rapp to his apartment for a party one evening. It was then that Rapp realised that Spacey was trying to make sexual advances.
"[Spacey] sort of stood in the doorway, kind of swaying. My impression when he came in the room was that he was drunk," he told BuzzFeed News.
"He picked me up like a groom picks up the bride over the threshold. But I don't, like, squirm away initially, because I'm like, 'What's going on?' And then he lays down on top of me," he continued, suggesting that Spacey was trying to "seduce" him.
Rapp claimed Spacey climbed on top of him and he was "aware that he was trying to get with me sexually". The Rent star said he managed to push Spacey off him before leaving.
Responding to Rapp's allegations in a statement, the 58-year-old actor apologised for his conduct adding that he was "beyond horrified to hear (Rapp's) story", adding: "I honestly do not remember this encounter".
He acknowledged "what would have been deeply inappropriate drunken behaviour" and said that he had used the allegation "to address other things about my life".
Spacey added: "I have loved and had romantic encounters with men throughout my life, and I choose now to live as a gay man.
"I want to deal with this honestly and openly and that starts with examining my own behaviour."
However his apology and his conveniently timed decision to come out as gay was slammed as a "calculated move" sparking a public backlash and condemnation by the LGBTQ community who pointed out that his act of sexually assaulting a minor has nothing to do with being gay.
Comic actress Rosie O'Donnell opened up about Spacey tweeting: "u don't remember the incident - 30 years ago? - f*** u kevin - like Harvey we all knew about u - I hope more men come forward."
When asked if she was aware of any more Hollywood predators like Spacey and Weinstein, The Flintstones star responded: "of creepy men in Hollywood? white guys in positions of power? ummm there r too many."
She later clarified her remarks, stating: "no one knew it was kids except for the ones he abused most abusers have many many victims."
Wanda Sykes also slammed Spacey for coming out amid the revelations of his sexual impropriety tweeting: "No no no no no! You do not get to "choose" to hide under the rainbow! Kick rocks!"
Zachary Quinto who produced the 2011 film 'Margin Call' which starred Spacey, added: "It is deeply sad and troubling that this is how Kevin Spacey has chosen to come out.
"Not by standing up as a point of pride - in the light of all his many awards and accomplishments thus inspiring tens of thousands of struggling LGBTQ kids around the world - but as a calculated manipulation to deflect attention from the very serious accusation that he attempt to molest one."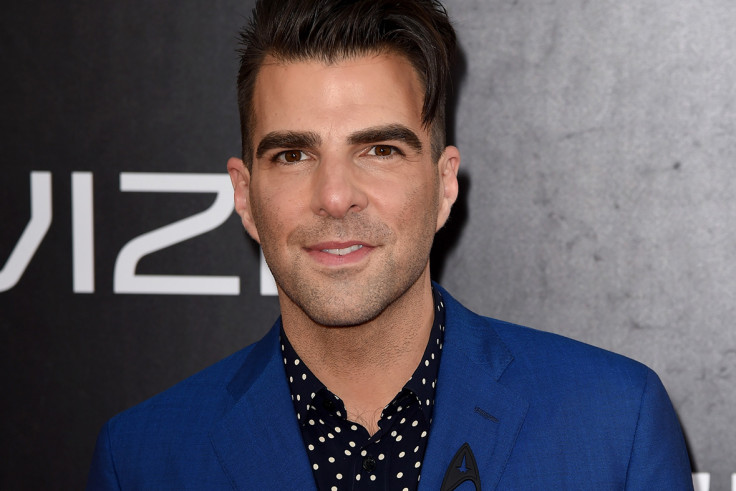 He remarked pertinently: "I am sorry to hear of Anthony Rapp's experience and subsequent suffering. And I am sorry that Kevin only saw fit to acknowledge his truth when he though it would serve him — just as his denial served him for so many years.
"May Anthony Rapp's voice be the one which is amplified here. Victim's voices are the ones that deserve to be heard."
Star Trek' star George Takei also reacted to Spacey's statement, decrying his attempt to use his sexuality to explain the alleged assault.
"When power is used in a non-consensual situation, it is a wrong," said Takei. "For Anthony Rapp, he has had to live with the memory of this experience of decades ago. For Kevin Spacey, who claims not to remember the incident, he was the older, dominant one who had his way."
He then explained: "Men who improperly harass or assault do not do so because they are gay or straight — that is a deflection. They do so because they have the power, and they chose to abuse it."
This evening the International Emmys Academy announced on Twitter that "in light of recent events it will not honor Kevin Spacey with the 2017 Intl Emmy Founders Award."