Two senior Republicans - Senator Rand Paul and Governor Chris Christie - have raised doubts as to whether Donald Trump may stand for re-election in 2020.
The bombastic billionaire has been raising funds for his 2020 leadership bid since January 2017, just days after his inauguration as President.
And in June Trump held a fundraiser at his Trump International Hotel, just a few blocks away from the White House raising a reported $10m (£7.6m).
But despite these strong indicators that Trump will stand for another four years Senator Rand Paul said Sunday night that Republicans should not assume he will be in the running.
"There could well be a primary," the junior senator from Kentucky said on MSNBC, after being asked if a 2020 primary would be good for the GOP.
"If we even get to that, we need to know, is President Trump running for re-election? I think you won't know that until you get into sort of second, third year of his presidency."
Paul pledged his support to Trump after making the comments saying that he could see himself supporting anyone else.
Paul's comments come the day after New Jersey Governor Christie told Today's Matt Lauer: "If he runs again, I would support him, yes, but I'm not so sure what will happen."
"Four years is a long time, and especially for someone who has not spent a lifetime in politics, so I think those years affect him differently," Christie added. "So I'm sure the president will make whatever decision is best for him and his family and the country."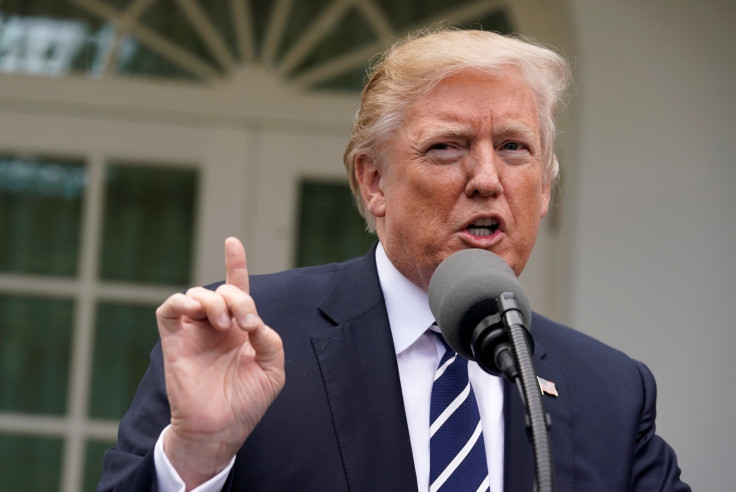 Although it is extremely rare for a sitting president not to run for a second term in office Trump has seen his approval ratings dip to the worst in modern history for any president at this stage of their first term.
As the GOP prepares for the 2020 election the party leadership may decide that another candidate on the ballot in 2020 may be their best chance of retaining the presidency.
On Monday (30 October) Trump's former campaign chairman Paul Manafort and his associate Rick Gates were charged on 12 counts including conspiracy against the US.
Also it has emerged that George Papadopolous - a foreign policy adviser for Trump - has pleaded guilty to lying to the FBI during investigations into possible collusion between the Trump campaign and Russia.