A priest wants to meet Pope Francis after he was banned from celebrating mass in memory of a mafia boss in the town of Grumo Appula, in the southern Italian region of Apulia.
Father Michele delle Foglie had invited the local congregation to church on Tuesday 27 December, to a service remembering mafia boss Rocco Sollecito, who was killed in Canada in May. Sollecito's family had approached the local parish priest with the request for a memorial mass service, as is the religious custom in Italy.
Firstly, the police ordered the service to be moved to the evening and be treated as a private function, to prevent a breach of public order. The local archbishop subsequently ordered the service to be cancelled altogether, calling it a "serious scandal".
The priest was reportedly frustrated with the intervention in what he deemed an interference with his authority as spiritual leader of the community. "I am thinking of appealing to Pope Francis so that he can receive me as a father welcomes a grieving son," delle Foglie told local media, "The holy mass is not celebrated to honour the dead, is to remember the dead, and the more one has sinned, the more one asks for God's grace."
Father Luigi Ciotti, the founder of the anti-mafia organisation Libera, told Italian newspaper La Stampa that the priest was wrong to extend a public invitation to the community, and the service should have taken the form of a private function. "Family members have a right to pray for their relatives. Another thing is to invite the whole congregation to remember people responsible for abuses. Violence is incompatible with the Gospel," he said.
The mayor of the town Michele D'Atri asked for the priest to be removed, accusing delle Foglie of using his position to attack those who are against his beliefs. "The bishop and religious authorities should intervene with exemplary measures, which have been repeatedly requested in the past, for the exclusive interest of the religious community," the mayor said.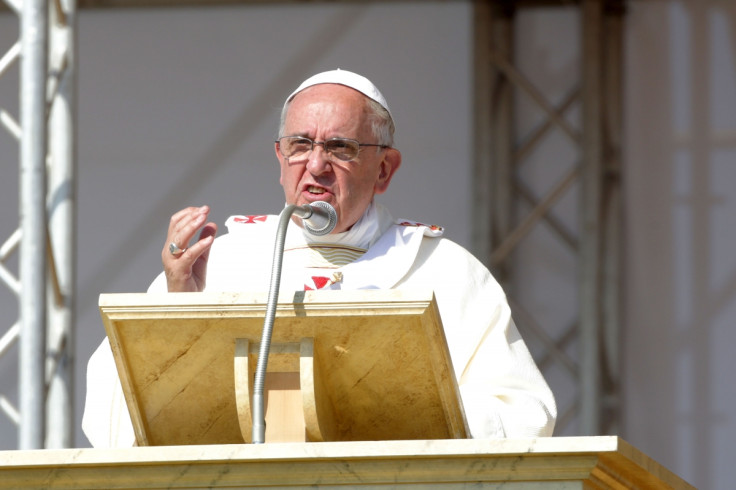 Rocco Sollecito, a prominent member of the Rituzzo mafia ring in Quebec, was gunned down while driving his car in Montreal, in what is believed to be part of a "clean-up" of the old mafia guard in the Canadian city.
The Vatican has had a notoriously complex and controversial relationship with the criminal organisation, whose leaders are often self-proclaimed fervent catholics. Only in the past few decades have religious leaders taken a more public and stern approach against the mafia.
Pope Francis excommunicated members of the mob in a speech in 2014 saying: "Those who in their lives follow this path of evil, as mafiosi do, are not in communion with God. They are excommunicated." The pontiff's observers believe he was following in the footsteps of Pope John Paul II, who publicly took on the mafia in 1993.