Pope Francis Excommunicates Mafia at Mass in Calabria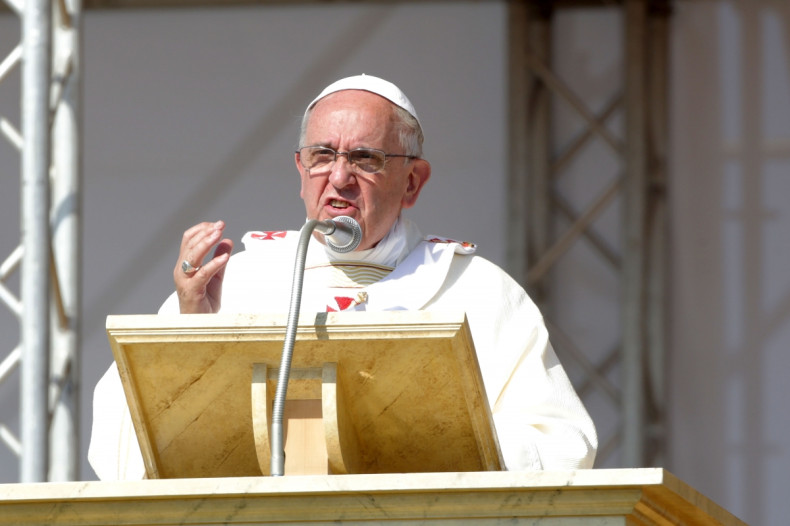 Pope Francis has excommunicated the mafia from the Catholic Church at a mass in Calabria, the heartland of the 'Ndrangheta crime syndicate.
Earlier, the Pope visited the jailed father of a three-year-old boy who was killed in a mafia hit over an unpaid drug debt.
Before 100,000 worshippers at an outdoor mass in Piana di Sibari, Pope Francis described the 'Ndrangheta as the "adoration of evil and contempt of the common good".
"Those who in their lives follow this path of evil, as mafiosi do, are not in communion with God," the Reuters news agency quoted him as saying. "They are excommunicated."
Excommunication expels Catholics from the church, and can be issued by church authorities or occurs automatically after committing certain grave offences.
The 'Ndrangheta is one of Italy's three most powerful crime networks, alongside the Sicilian mafia and the Neapolitan Camorra.
The network of clans is based in the "toe" of Italy, where it dominates cocaine trafficking. It is believed to have an annual turnover of €53 billion (£42bn, $72bn)).
Calabria is an impoverished region, and the 'Ndrangheta exploits high unemployment levels to recruit young men.
It is believed that the Pope's words will resonate strongly in the local area, where mobsters like to portray themselves as Catholics who have good relations with the Church in order to maintain credibility.
The Pope has repeatedly condemned organised crime since taking office last year.
"Hell ... awaits you if you continue on this road," he warned mafiosi at a meeting with families of organised crime victims in Rome in March.
After visiting the jailed relatives of three-year-old "Coco" Campolongo, killed with his grandfather in a mafia hit, he declared: "It must never again happen that a child suffers in this way."
Other prisoners in Castrovillari Prison wept as they met the pontiff.
Some anti-mafia prosecutors fear that the Pope might be targeted by the mafia, after he pledged to reform the Vatican and its scandal-hit bank, the Institute for the Works of Religion.
"The strong will of Pope Francis, aiming to disrupt the gangrene power centres, puts him at risk. He disturbs the mafia very much," Nicola Gratteri, a prosecutor in Calabria, told CNN in November.