No doubt benefiting from a fevered political climate in the US, Saturday Night Live has broken records as it netted 22 nominations in the Primetime Emmy Awards 2017.
The comedy sketch series whose appearances by Alec Baldwin as Donald Trump and Melissa McCarthy as Sean Spicer were a staple during and after the US election period, is now the most Emmy nominated series of all time, with a total of 231.
Also getting 22 nominations this year is the HBO show Westworld, which joined four other new shows competing for best drama.
These include This is Us, the critically-acclaimed The Handmaid's Tale, The Crown and Stranger Things. These programmes will compete for the prestigious best drama trophy with returning nominees, Better Call Saul and House of Cards.
Stranger Things and Feud: Bette and Joan have 18 nominations followed by comedy Veep with 17.
Ewan McGregor, Riz Ahmed and Matthew Rhys will be flying the flag for Britain with two nominations each.
In the running for best comedy are Atlanta, Black-ish, the Aziz Ansari vehicle Master of None as well as Modern Family, Silicon Valley and Unbreakable Kimmy Schmidt. Veep is also included in that list.
Westworld also has nominations for Evan Rachel Wood for lead actress in a drama, Anthony Hopkins as lead actor in a drama with supporting role nominations going to Thandie Newton and Jeffrey Wright.
Because its season is broadcast too late for consideration, the much decorated Game of Thrones was deemed ineligible.
As befits every year's nominations, much of the chatter focused on which shows were "snubbed" by the Academy of Arts and Sciences.
People took to Twitter to question why Carrie Coon, who got a nomination for her role in Fargo, was not recognised for her contribution to HBO's The Leftovers.
Also there was nothing for the Tonight Show, the Daily Show and Late Night with Seth Myers, although Real Time With Bill Maher" did get recognised.
The awards show will be broadcast by CBS on 17 September and will be hosted by another late night talk show host, Stephen Colbert.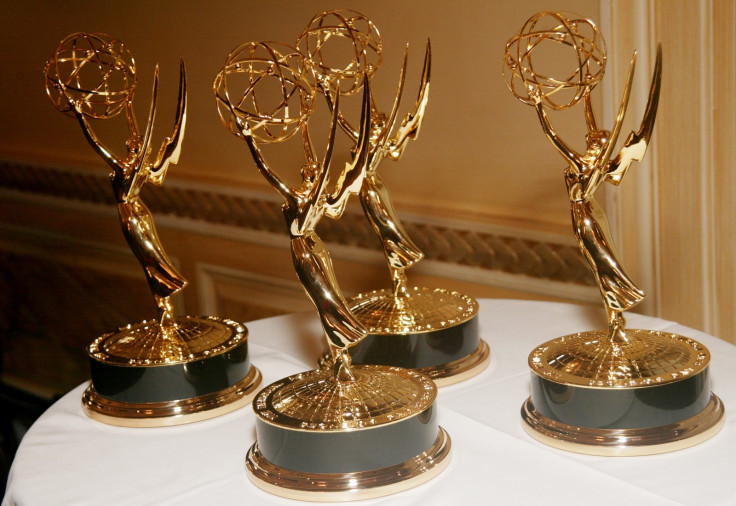 Nominations for key categories in the 2017 Primetime Emmys:
Best lead actor in a drama series:
Matthew Rhys, The Americans
Bob Odenkirk, Better Call Saul
Kevin Spacey, House Of Cards
Liev Schreiber, Ray Donovan
Sterling K Brown, This Is Us
Milo Ventimiglia, This Is Us
Anthony Hopkins, Westworld
Best lead actress in a drama series:
Keri Russell, The Americans
Claire Foy, The Crown
Elisabeth Moss, The Handmaid's Tale
Robin Wright, House of Cards
Viola Davis, How To Get Away With Murder
Evan Rachel Wood, Westworld
Best lead actor in a comedy series:
Anthony Anderson, Black-ish
Aziz Ansari, Master of None
Zach Galifianakis, Baskets
Donald Glover, Atlanta
William H Macy, Shameless
Jeffrey Tambor, Transparent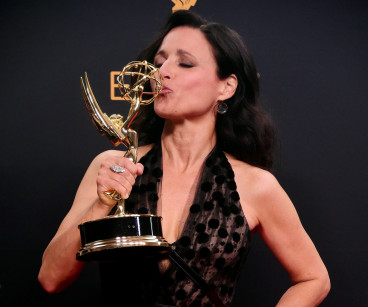 Best lead actress in a comedy series:
Pamela Adlon, Better Things
Jane Fonda, Grace and Frankie
Allison Janney, Mom
Ellie Kemper, Unbreakable Kimmy Schmidt
Julia Louis-Dreyfus, Veep
Tracee Ellis Ross, Black-ish
Lily Tomlin, Grace and Frankie
Best comedy series:
Atlanta
Black-ish
Master of None
Modern Family
Silicon Valley
Unbreakable Kimmy Schmidt
Veep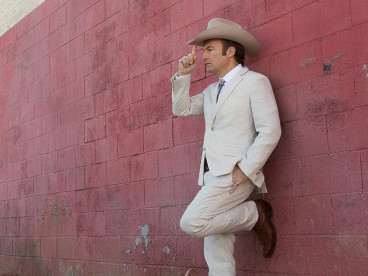 Best drama series:
Better Call Saul
The Crown
The Handmaid's Tale
House of Cards
Stranger Things
This Is Us
Westworld