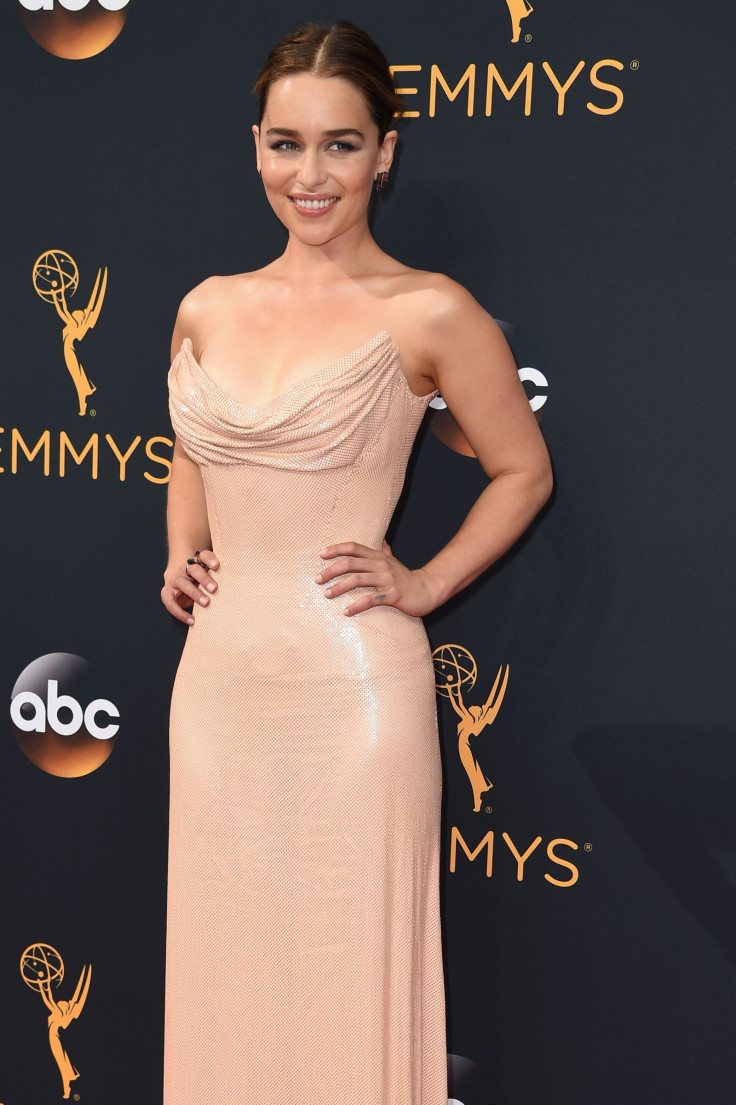 Romance has come at a high price to Daenerys Targaryen, but the Game of Thrones character has definitely had her fair share of nudity and erotic encounters. Now, the actress who plays the Mother of Dragons has opened up about her x-rated moments in the hit HBO drama and her reaction to one of her most powerful sex scenes.
In an interview with Elle for their August issue, Emilia Clarke explained why her famous scene with Daario Naharis (Michiel Huisman) meant so much to her. In the scene, which takes place in season 4 of GoT, Daenerys orders her adviser and lover to take of all his clothes as she takes control of sex that follows.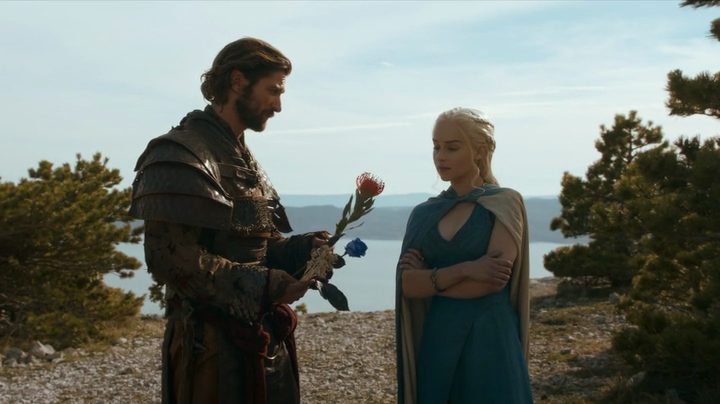 "It's brilliant. I actually went up to [showrunners David Benioff and Dan Weiss] and thanked them. I was like, 'That's a scene I've been waiting for!'" the 30-year-old said.
Right from season 1, in which she gets raped by her husband Khal Drogo (Jason Momoa), Clarke has received flack for the continuous focus on her body and identity as a sex object.
"I get a lot of crap for having done nudes scenes and sex scenes. That, in itself, is so antifeminist," the British actress explained. "Women hating on other women is just the problem. That's upsetting, so it's kind of wonderful to have a scene where I was like, 'There you go!'"
Talking about her future on the show, the Me Before You star revealed that the last scenes for the final season 8 have her stressed out. "Oh God, I get sleepless nights over it. 'Oh, you're gonna mess it up. It's the last season, and it's going to go wrong'." she said.
"My mates are like, 'It's you—you [and Daenerys] are one and the same now. You need to trust your instincts!' And I'm like, ' No, I've got to do more research!' The higher everyone places the mantle, the bigger the fall. That sounds really awful, but it's true! I don't want to disappoint anyone."
Her worries aside, Clarke's comments mean that we can expect big things from Daenerys and fans can take a breath of relief as the actress has confirmed that their favourite character will not be meeting a shocking death any time soon.
For now, fans will have to tune in to HBO to find out what happens as Game of Thrones season 7 premieres on 16 July.