Prince Charles was in fits of laughter today as he unveiled a plush penfold postbox alongside his wife, Camilla, the Duchess of Cornwall, for the Royal Mail's 500<sup>th anniversary on Tuesday (6 September 2016), and he even got to try out a motorbike.
The 67-year-old royal failed to hide his amusement as Camilla pulled off a red sheet to unveil the dark green and gold embossed postbox in front of a small crowd at Merchant Taylor's Hall in London.
Charles made a speech at the event as CEO of Royal Mail Moya Breene looked on during the reception. The royal couple also met with long serving postal workers and cut into an intricately detailed Royal Mail 500 cake, impressively designed as the top of a traditional postbox.
During the visit, the heir to the throne appeared to have a lot of fun trying out a 1933 BSA 500cc motorbike which was used for delivering telegrams.
Though clad in a dapper double-breasted navy pinstripe suit – complete with a paisley blue tie and pocket square – Charles looked unfazed at the prospect of damaging it and seemed delighted to ride the stationary old-fashioned bike.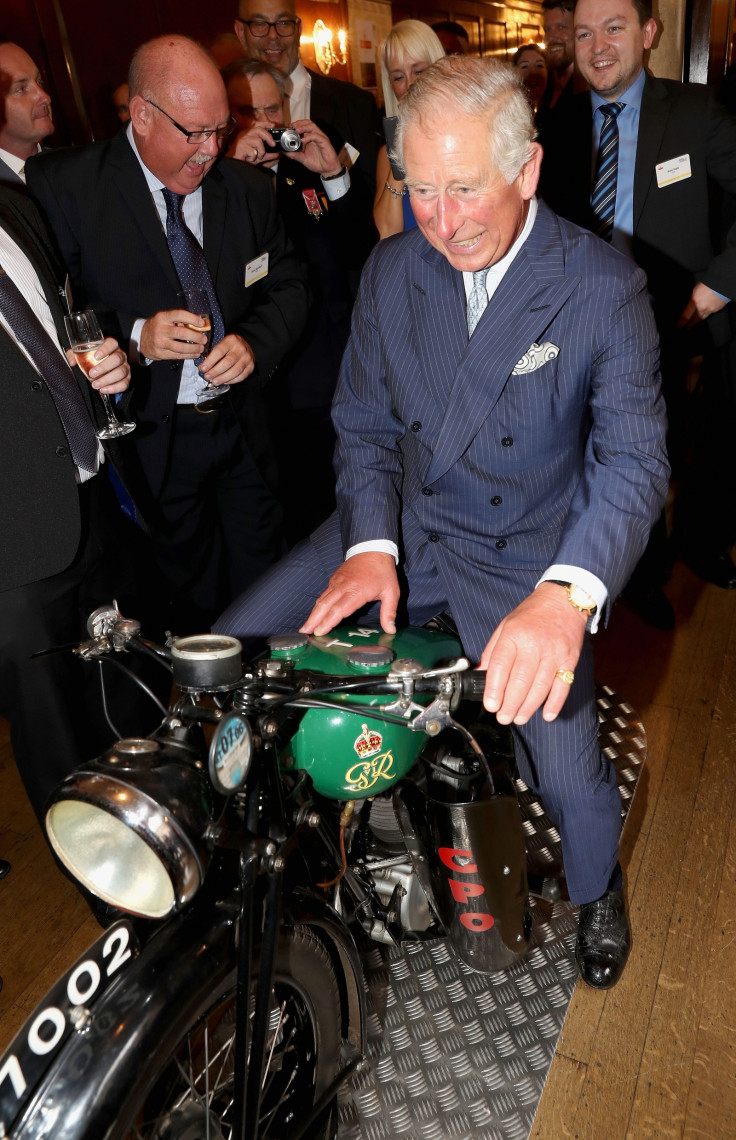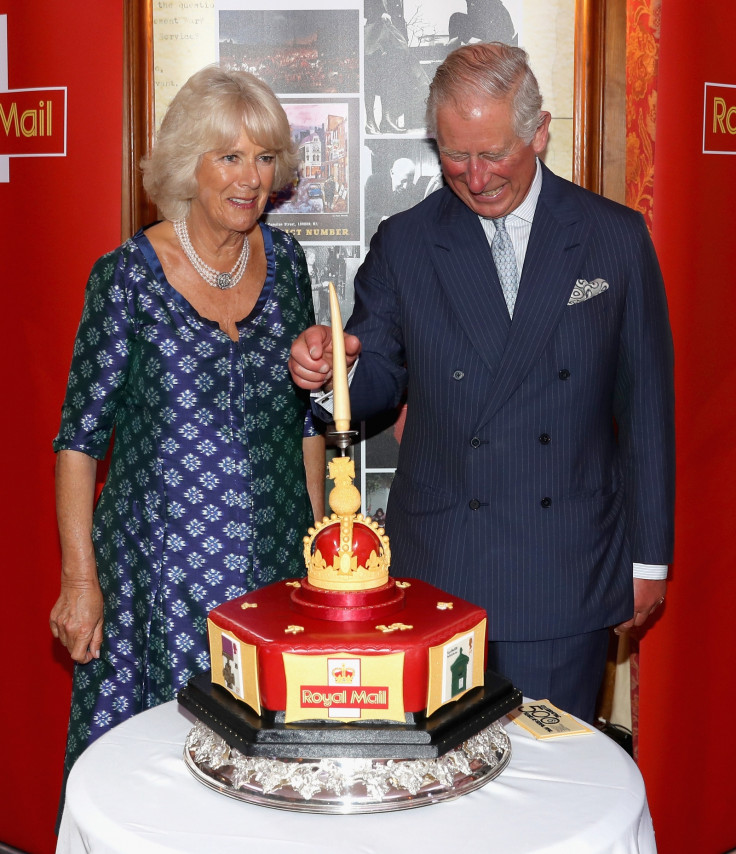 Camilla, Duchess of Cornwall, looked more stylish than ever in an elegant satin indigo dress adorned with a pretty floral print. She completed the look with a layered pearl necklace and stone-hued heels.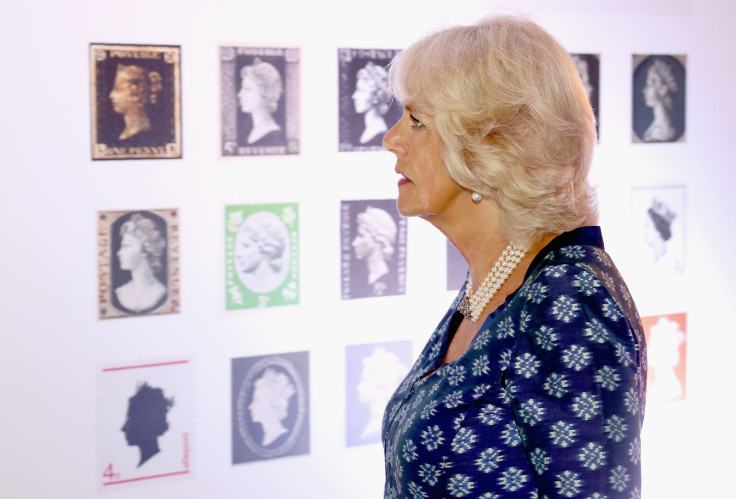 Earlier in the day, the royal couple made a pit stop at Green Park where Charles sowed The Queen's Meadow with a group of children as part of his nationwide Coronation Meadows project. The prince founded the Coronation Meadows project to mark the 60<sup>th anniversary of The Queen's Coronation – with the aim being to create a wildflower meadow in every British county.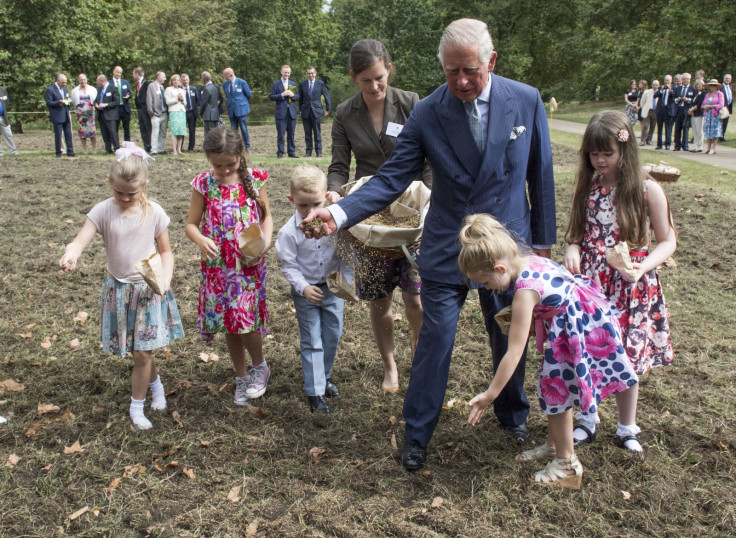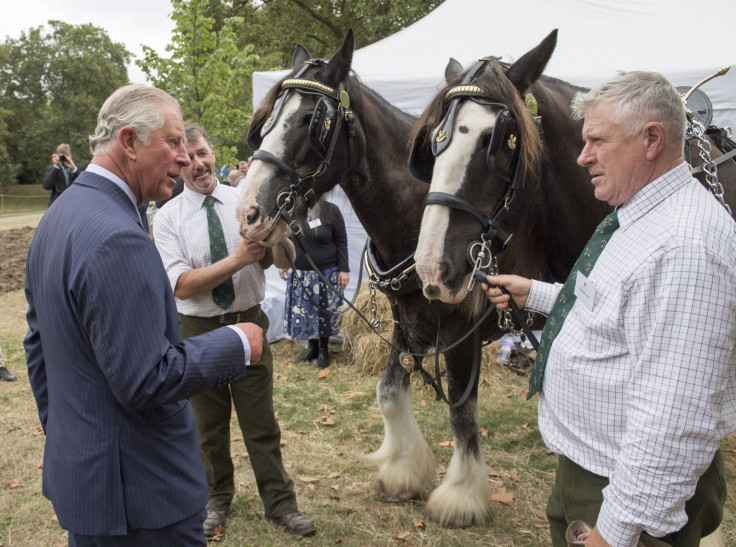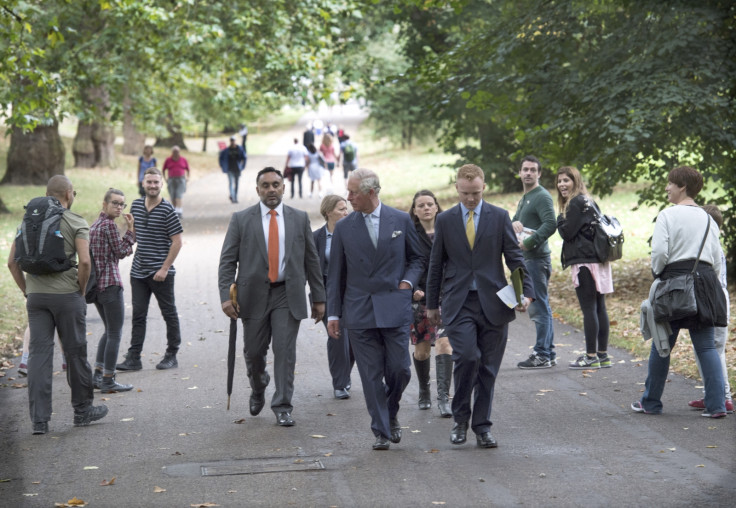 Charles also spoke to the handlers of a couple of shire horses during the outdoor visit on this overcast Tuesday, and luckily the weather stayed dry. The royal appeared to make an impression with his visit as shocked onlookers couldn't hide their amazement as the Prince of Wales sauntered past them, with one female passer-by being snapped with a wide-mouthed expression.