Prince Charles has put on a brave face amid the media storm involving his son Prince Harry that has ignited across the world on 8 November.
The Prince of Wales appeared solemn at various points of the day at the Dubai Humanitarian International City while conducting his three-day tour of the UAE, but his wife Camilla, Duchess of Cornwall, put on a happy front at all times.
Charles stepped out to meet high-profile figures such as Reem al-Hashemi, the UAE Minister of State, and was welcomed by members of the World Health Organisation amid the public excitement surrounding Harry's extraordinary statement via Kensington Palace's Twitter account.
The 32-year-old prince addressed the "harassment" that his new girlfriend – Suits actress Meghan Markle – along with her family is enduring at her home in Toronto. The uncharacteristic royal public letter also referred to "racial undertones" in comment articles about the 35-year-old star, along with "outright sexism and racism of social media trolls".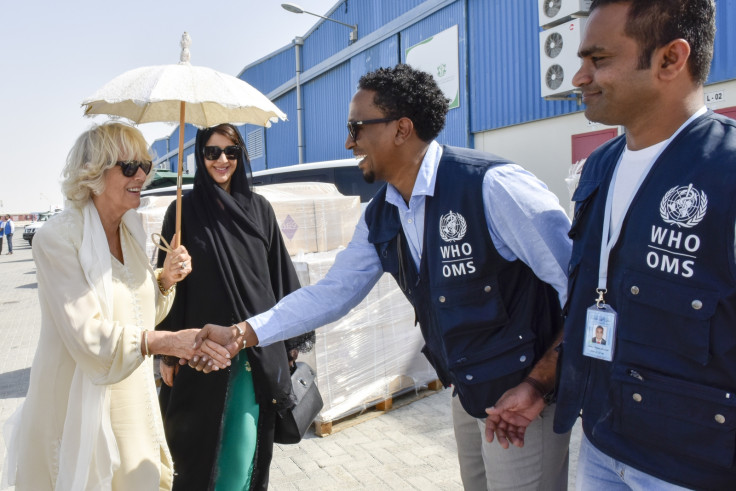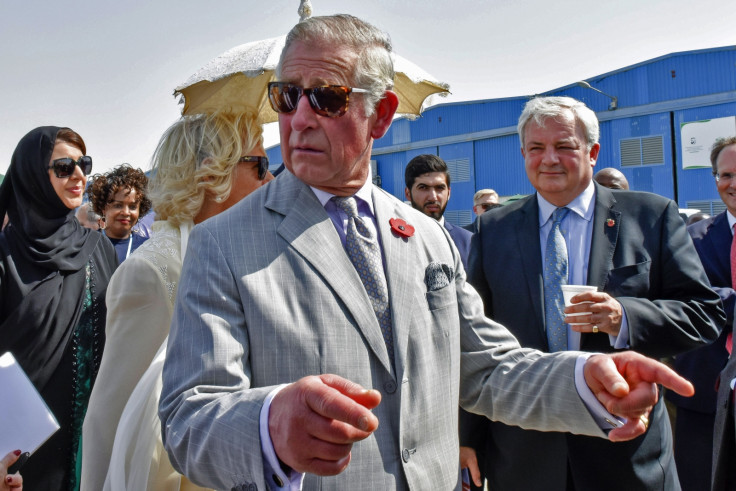 Harry's unmistakable urge to protect Markle came across strongly in the statement, as he warned the press that enough is enough, in so many words. The statement, in reference to the Prince, reads: "He knows commentators will say this is 'the price she has to pay' and that 'this is all part of the game'. He strongly disagrees. This is not a game – it is her life and his."
The statement also refers to Markle as his "girlfriend" – confirming the romance which allegedly started five months ago.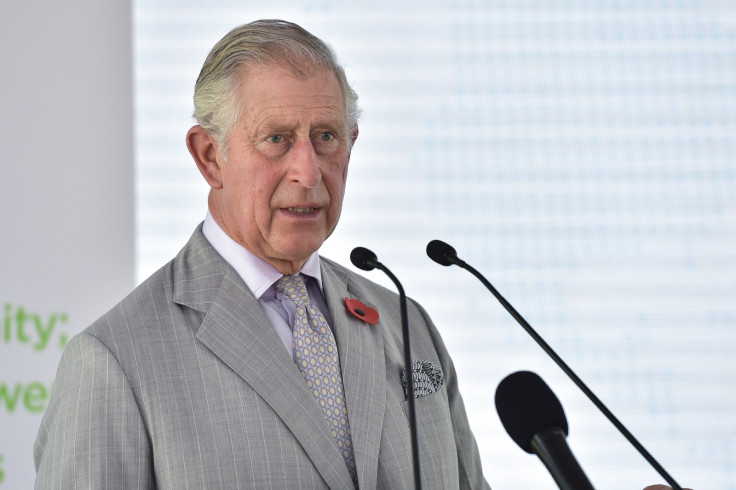 During this turbulent time for the Prince, Charles – who was presumably notified before Harry released the statement – is not able to support his youngest son at this time. Instead, he has been straining a smile while wearing suits under the blistering sun of the UAE.
On 7 November, Charles and Camilla seemed in high spirits as they visited the famous Sheikh Zayed Grand Mosque to promote religious tolerance. As Camilla petted a sedated falcon at Abu Dhabi Falcon Hospital, Charles was in his element as he clambered into a speeding dune buggy for a wildlife tour to observe the country's rare types of species.
The royal couple's tour of the Middle East commenced in Oman before they travelled to the United Arab Emirates – they are then set to move on to Bahrain.