Prince Harry's extraordinary statement on Meghan Markle's media harassment was really about racist sneers
32-year-old prince gave a warning to the tabloid press in his candid public letter today.
Prince Harry must indeed be serious about his new love Meghan Markle – for he has never before released such a guileless statement via Kensington Palace regarding a girlfriend. Cue eyebrow raising from Chelsy and Cressie.
Amid the complaints of "harassment" the Suits actress and her family are experiencing at their home in Toronto, the protective prince revealed a more ominous side to the interest in his blossoming new romance. This statement was really about racism.
Deeper into the circumspect public letter – after the bit where it magnanimously acknowledges how "lucky" he feels to lead such a fortunate and privileged life – there is a threatening undertone towards the press from Markle's knight in shining armour.
For the first time in history, a member of the British Royal family has been forced to take off their blinkers and address the very modern notion of Twitter trolling.
Harry's statement reads: "But the past week has seen a line crossed. His girlfriend, Meghan Markle, has been subject to a wave of abuse and harassment. Some of this has been very public – the smear on the front page of a national newspaper; the racial undertones of comment pieces; and the outright sexism and racism of social media trolls and web article comments."
For a family who usually likes to drape themselves in a blanket of mystery, Harry – the contemporary royal – may as well begin a new reality television show with Kim Kardashian, judging by the extremity of his candidness.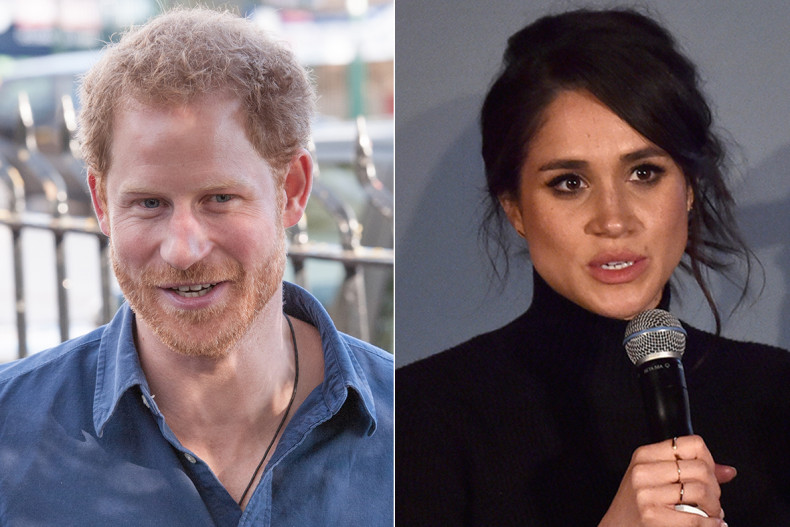 Presumably taking the biggest gulp of his life before the Kensington Palace social media manager pressed the 'tweet' button this morning – or should we say 'detonate' lever in this case – Harry goes on to divulge his ongoing war with the press.
It continues: "Some of it has been hidden from the public – the nightly legal battles to keep defamatory stories out of papers; her mother having to struggle past photographers in order to get to her front door; the attempts of reporters and photographers to gain illegal entry to her home and the calls to police that followed; the substantial bribes offered by papers to her ex-boyfriend; the bombardment of nearly every friend, co-worker, and loved one in her life.
"Prince Harry is worried about Ms Markle's safety and is deeply disappointed that he has not been able to protect her." Prince Charles must be sweltering in his patched-up double-breasted blazer in Abu Dhabi right about now.
The striking Suits actress – who plays Rachel Zane in the paralegal US drama – calls herself a "mixed-race woman". She said in an Elle UK 2015 interview: "My dad is Caucasian and my mom is African American. ... I have come to embrace [it, and] to say who I am, to share where I'm from, to voice my pride in being a strong, confident mixed-race woman."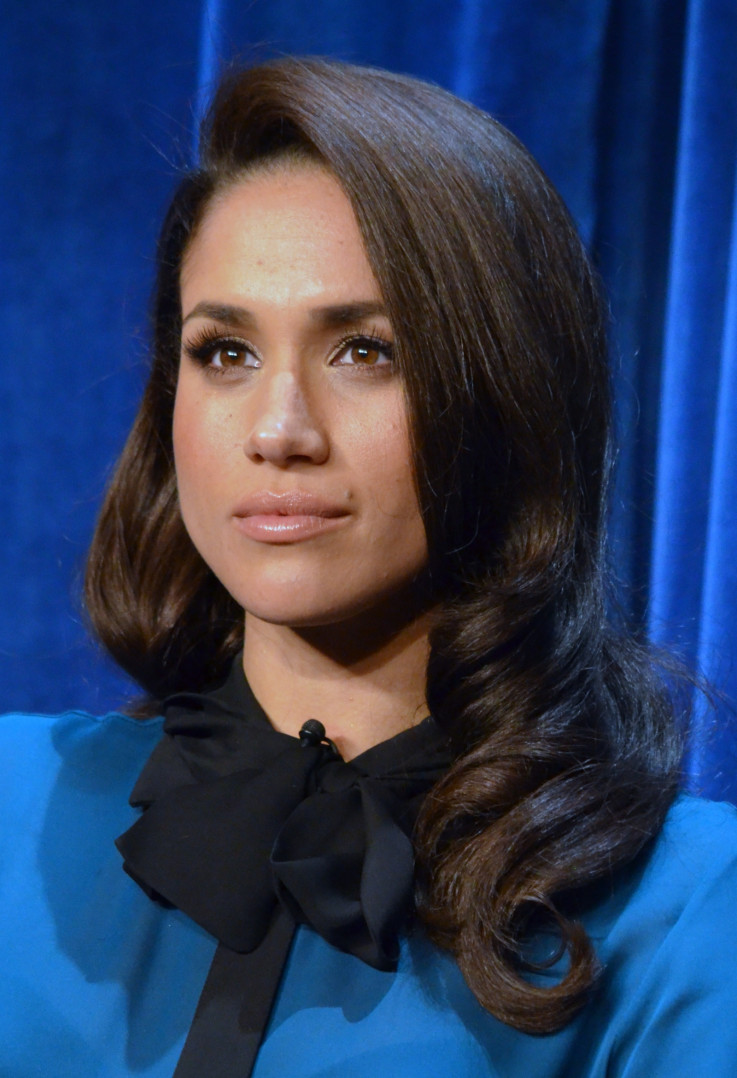 Meghan Markle at a promotional event for the TV show Suits
Wikipedia
This has invited certain journalists to fuel their displeasing comment pieces in question. Just browsing through a few articles about Harry's new girlfriend, the racial undertones are not exactly elusive.
In a piece written by the Daily Mail, which may be one article that Harry is referring to, it claims that Markle is "straight outta Compton". It explores the class difference between the couple, claiming: "Harry's literally palatial homes couldn't be more different from the tatty one-storey homes that dominate much of Crenshaw" before going on to list the total of crimes including murder and robbery in Markle's hometown in LA.
The article goes on to read: "She also wrote about being a 'light-skinned' baby so when people saw her black mother pushing her in the pram they assumed she was the nanny. And she has spoken of how her mother's great-great-grandfather was born into slavery and freed at the end of the Civil War."
Another opinion piece in The Daily Beast discusses the royal romance potentially sparking a royal cultural revolution. It reads: "Now imagine that Charles — or indeed Andrew — had started going out with a girl who had a white father and a black mother.
"The lack of comment with which the news that Meghan Markle has an African-American mother has been received is a heartening sign that the British monarchy, dragged perhaps by Prince Harry, may finally be embracing our multicultural world."
Another comment piece, among many others of a similar nature on the web, from thestar.com reads: "My intention here isn't primarily to give terrifically privileged white people props for being less bigoted than their ancestors, but to point out that this progressive shift in the mindset of England's royal family may one day open the doors of Buckingham Palace to all different kinds of suitors." And the list goes on.
In his despair at potentially losing grip on "the one" as Markle wakes up and smells the Earl Grey on giving up life as she knows it and becoming a member of the British Royal family, our infatuated Harry has exposed himself to guard his relationship.
Attempting to shield her eyes from the circus that swarms the British royals like no other royal family on earth, whether Markle will stick around to see the end of this fairy tale remains to be seen in this sensational, unlikely love affair.