Prince Charles and Camilla, Duchess of Cornwall appear to be enjoying their royal tour of the Middle East as they visited Abu Dhabi Hospital with beaming smiles across their faces today (7 November).
The duchess was pictured touching a falcon under sedation and looked mesmerised by the experience. She also let on that she was rather nervous about allowing a young owl named Baby to hop onto her hand. She said at the world-class falconry hospital: "They're rather large, aren't they."
Camilla was anxious as she oversaw a gyrfalcon receive a "pedicure" under anaesthetic. She hesitated before touching it with, "Er, it is asleep isn't it?" before giving it a light pet. Camilla then said: "It is surprisingly soft."
She also quipped a "Good lord!" when told that the female falcons could kill much bigger animals including gazelles by severing their spinal cord. Camilla said with a grin across her face: "Well, I am glad to hear the female of the species is the most powerful".
It is thought that approximately 11,000 birds are owned in Abu Dhabi – with some costing more than £100,000. The Abu Dhabi Falcon Hospital is the world's largest avian hospital and treats around 9,000 birds a year.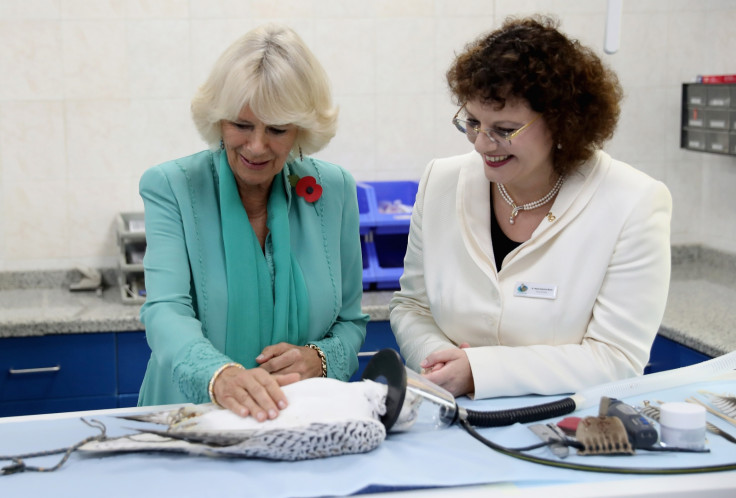 Executive director Dr Margit Muller said of Abu Dhabi's falcons: "They really are a deep-rooted part of our culture and heritage and cuts across all social strata. They will often live with the family like a child". While they are no longer used for day-to-day hunting, they are revered as a big part of Bedouin culture.
Meanwhile, Prince Charles was in his element as he clambered into a speeding dune buggy for a wildlife tour to observe the country's rare types of species.
The royal couple have embarked on a tour of the Middle East that commenced in Oman before they travelled to the United Arab Emirates. They are then set to move on to Bahrain.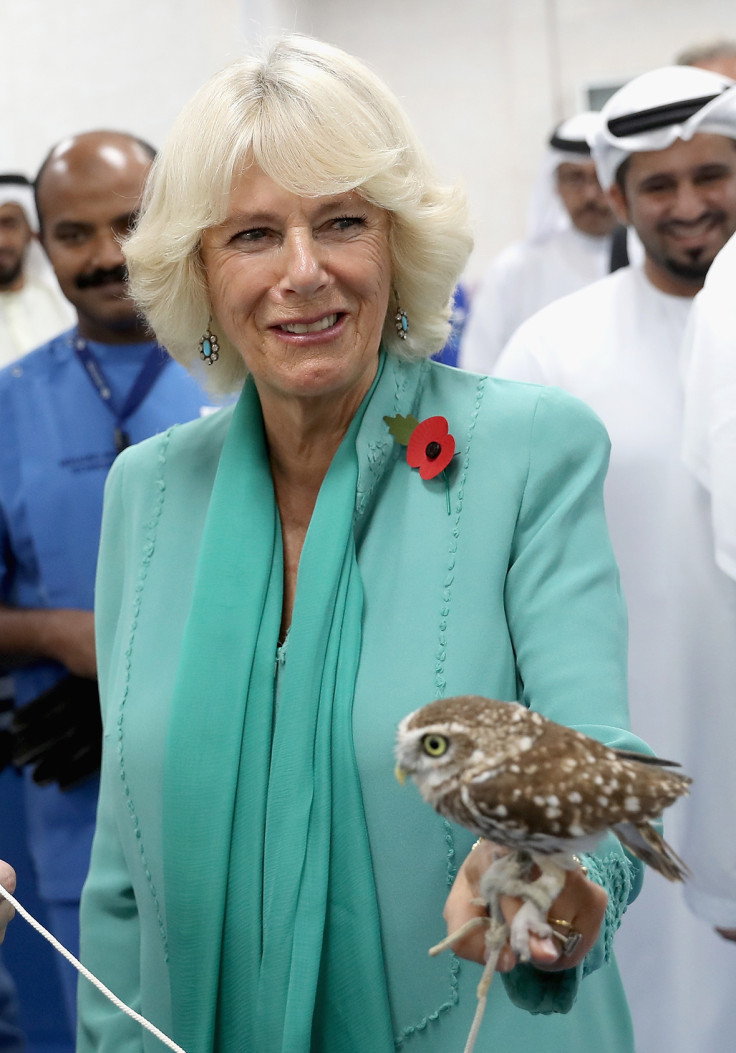 For Charles and Camilla's visit to the famous Sheikh Zayed Grand Mosque on 6 November to promote religious tolerance, the duchess wore a traditional ensemble of a longline blue jacket, matching wide leg trousers and a headscarf as Charles donned a cream suit and tie.
Charles and Camilla – who wed in 2005 – first visited the mosque in Abu Dhabi back in 2007 when it was still being built. It was officially established in 2008 and sits at the entrance to Abu Dhabi City island. They returned to the impressive building to as part of their Middle East tour on behalf of the British Government following their departure of Oman earlier on Sunday.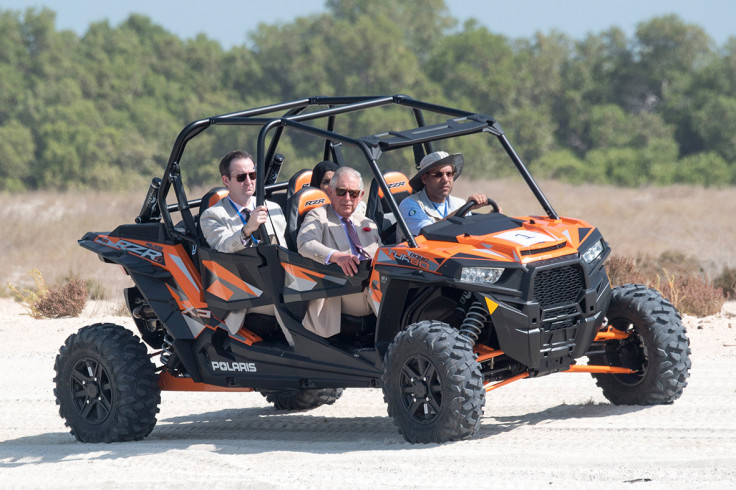 The couple toured the mosque – which boasts stunning chandeliers and a wall featuring the 99 names of God in traditional calligraphy – before discovering the roots of its architecture. They then attended a reception for guests of different faiths and nationalities.
Prince Charles and Camilla will undertake 50 engagements in seven days during the entire tour. Earlier today, the couple were pictured chatting with Foreign Minister Abdullah Bin Zayed shortly after arriving into Abu Dhabi airport over soft drinks and a variation of cakes and sweets.
Roman Catholic Church's Bishop Paul Hinder chatted with Charles at the mosque.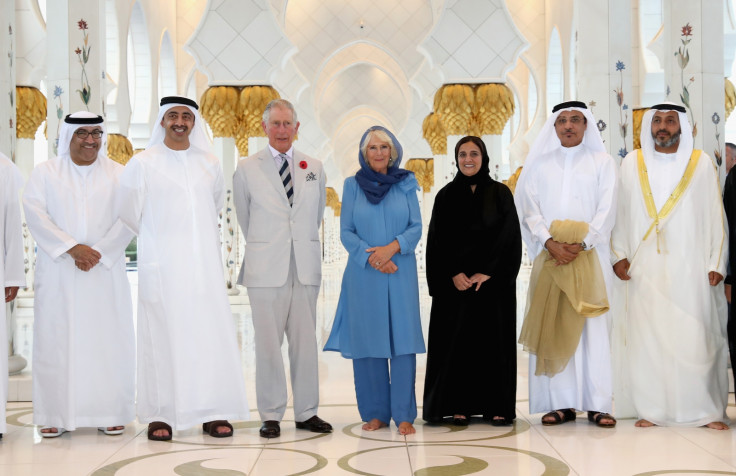 He said: "For me, the visit is about recognition. The Prince was able to speak to us and see the mutual tolerance which is reality in this country.
"It doesn't happen all over the world that we can meet in such a place in such a formation. Living and seeing this reality has an impact," he added.
During their brief visit to Oman, Charles joined a meeting of young leaders who had a connection to the UK before speaking to three people who recreated the journey of British explorer Bertram Thomas. Camilla also made a trip to the Dar Al Atta Bookshop where she joined local school children participating in reading activities. She opened Oman's first children's public library and spoke to three young children who won a local writing competition.