British actress Helen Mirren rocked up on the red carpet at the White House Correspondent's Association Dinner, revealing a tattoo in honour of music icon Prince. The 70-year-old revealed she was an ardent fan of the seven-time Grammy award winner describing him as a "great artist" whom she admired.
The stylish septuagenarian managed to look demure while channelling the artist's iconic Purple Rain look in a purple lace floor length gown. Placed prominently on her collarbone was a temporary tattoo in the design of the Love symbol the singer formerly adopted in place of his name following a contractual dispute with Warner Bros.
Commenting on her sartorial homage to the celebrated musician she told The Washington Post: "I admire great artists and he was a great artist."
Revealing the story behind the tattoo she said: "I'd love to say that Prince himself did it in 1988 or something, instead of me in the bathroom this morning."
The 57-year-old music star was found unresponsive in the lift of his Paisley Park home on 21 April. He was pronounced dead at the scene. While the preliminary findings of an autopsy have confirmed that the signer's death was not the result of suicide, investigators have not ruled out criminal conduct after an unspecified quantity of powerful opioids were found on him at the time of his death.
Since his passing, the biggest names from the worlds of music and entertainment have been paying tribute. Justin Timberlake said that Prince had profoundly influenced his music, describing him as a "once in forever artist."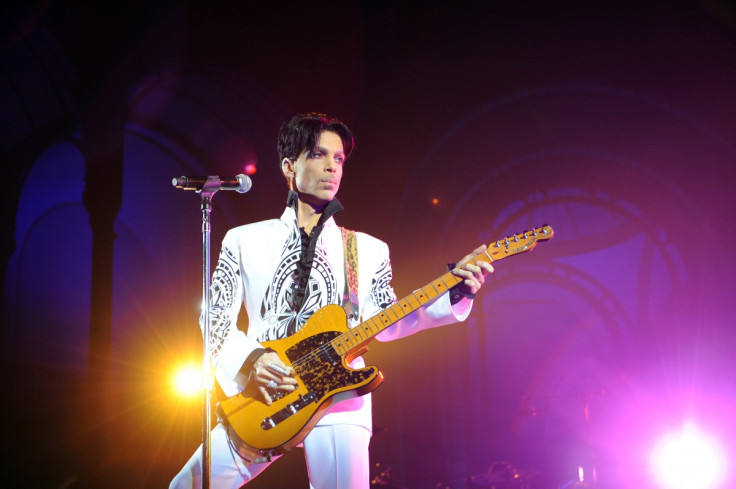 Elton John described him as a "Purple Warrior", adding that he was "the greatest performer I have ever seen. A true genius." Madonna, who briefly dated the star hailed him as a pioneering visionary who "changed the world."
President Obama too paid tribute to Prince, calling him a creative icon and one of the "most gifted and prolific musicians of our time" as he revealed that he and wife Michelle began their day playing his music in memory of the musical genius.
Plans are underway for a musical tribute with 8,000 people calling on Madison Square Garden in New York to host a charity concert in Prince's honour. A spokesperson for the world famous Cannes film festival confirmed plans to stage a tribute to the Oscar winning artist, who was found unresponsive at his Paisley Park home on 21 April.
The legendary music icon sold more than 100 million albums worldwide, with 1984's Oscar winning Purple Rain soundtrack, his highest-selling before his sudden death.