Prince fans have gathered together across the US to remember the innovative music pioneer, who died on 21 April at his home in Paisley Park, Minnesota, after being found unresponsive in an elevator. He was 57.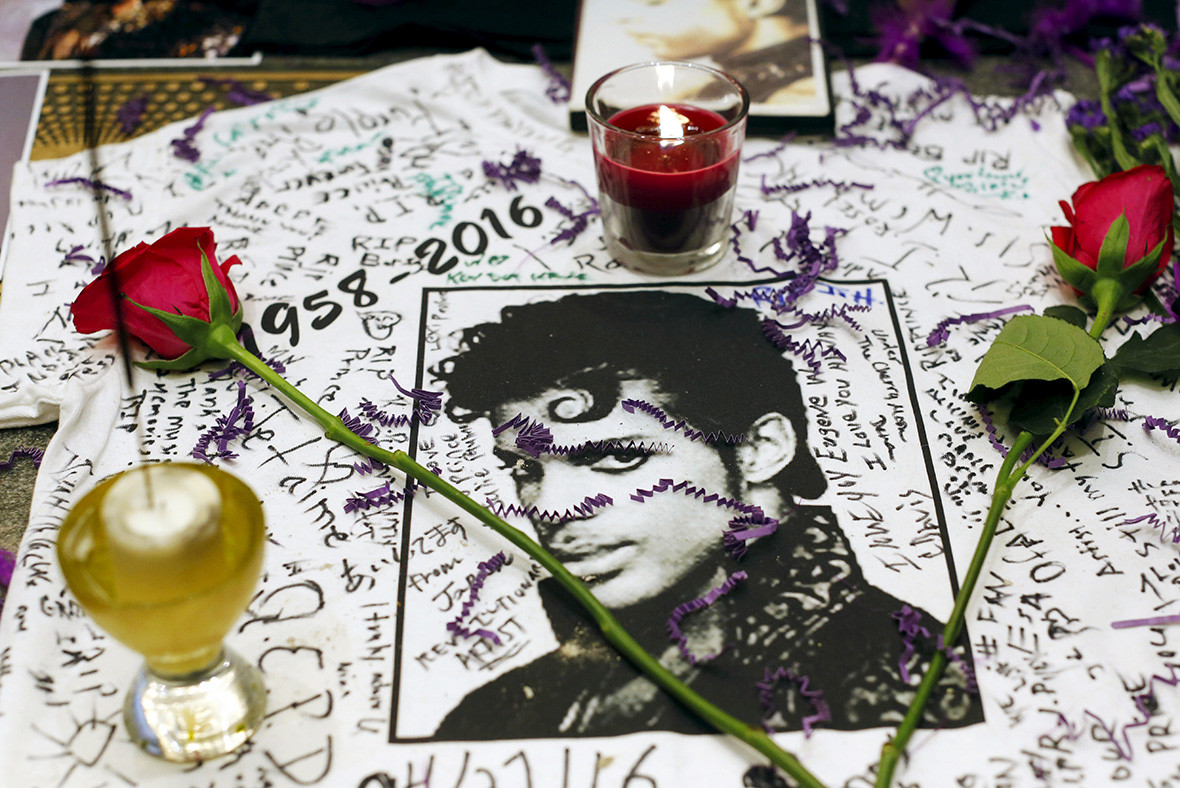 Born Prince Rogers Nelson on 7 June 1958 in Minneapolis, Minnesota it is said that the pop star wrote his first song at the age of seven. This led him to become one of the world's most iconic musicians, known for his genre-defying music, which included hits Kiss and Purple Rain. He had the ability to blend a combination of all kinds of genres from funk, jazz, r'n'b and disco to form a unique musical sound which led to him receiving seven Grammys and an Oscar.
In Brooklyn, NYC a street party to commemorate the electrifying pop star was organised by film director Spike Lee. Calling the tribute PRINCE We Love You Shockadelica Joint the party saw a crowd of hundreds of dancing people wearing purple, celebrating the life and music of the deceased pop star.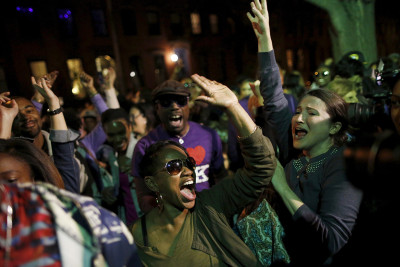 "It hurt because that's a lost soul, that's music, I mean he had the soul man, I mean he had a way of wooing you, I was just listening to that guitar part, he has a way with that passion, with that music of making you feel it, and he don't stop until you feel it," Anthony Sheriff, who had come to pay tribute to Prince at a memorial in Los Angeles, told Reuters.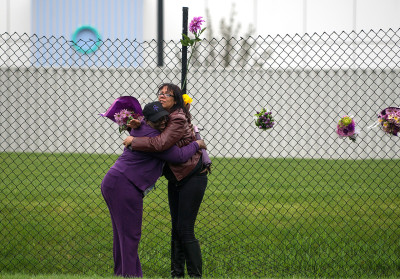 Los Angeles City Hall was illuminated purple in memory of the Purple Rain star. Other buildings and monuments followed suit, including the entrance to the Paisley Park residential complex – Prince's home – and the Rock and Roll Hall of Fame and Museum in Cleveland, Ohio.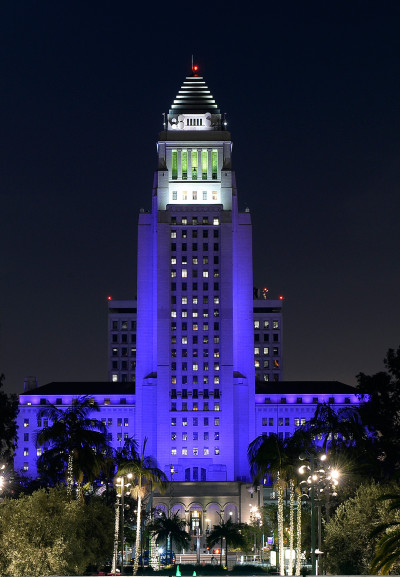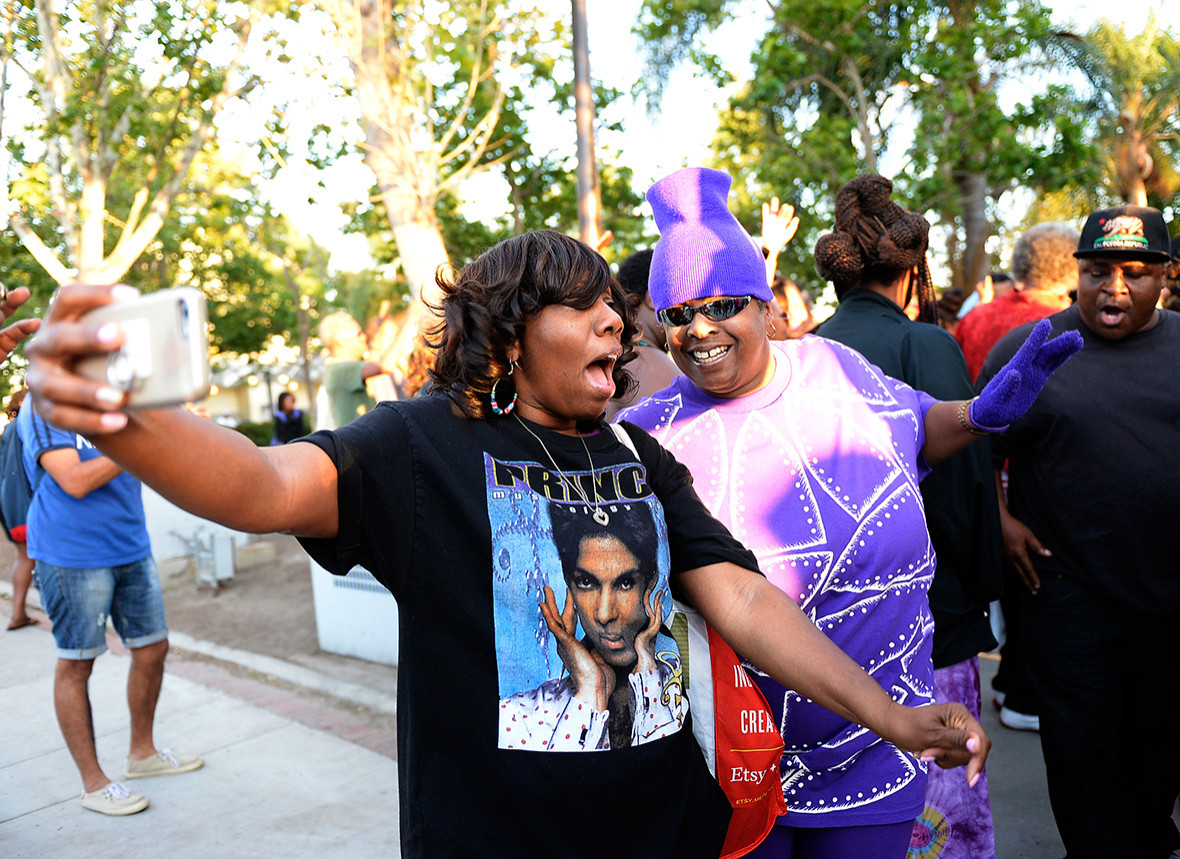 An all-night party was held at The First Avenue club, in Minneapolis where "Purple Rain" was filmed, projecting images of Prince on a large screen throughout the night.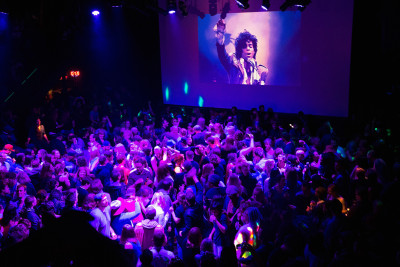 Selling more than 100 million records, Prince was inducted into the Rock and Roll Hall of Fame in 2004, and his most recent album, HITnRUN: Phase Two was released in December 2015. In a 1998 interview with Reuters, Prince said he ignored critics and focused on a quest for great music. "I just do what I feel I'm supposed to do," he said.