It is Prince George's second birthday on 22 July 2015. And while the two year old may not have much life experience in terms of years, he has certainly had an eventful time so far.
The Prince Of Cambridge has travelled all over Australia and New Zealand, attended multiple polo matches, is in line for the throne, and has undoubtedly been in the presence of The Queen many times – which is far more than what most people get up to before their second birthday. Most recently, he has welcomed a baby sister into the world.
To help celebrate him turning two years old, IBTimes UK takes a look back at Prince George in pictures to join in the celebrations of his birthday...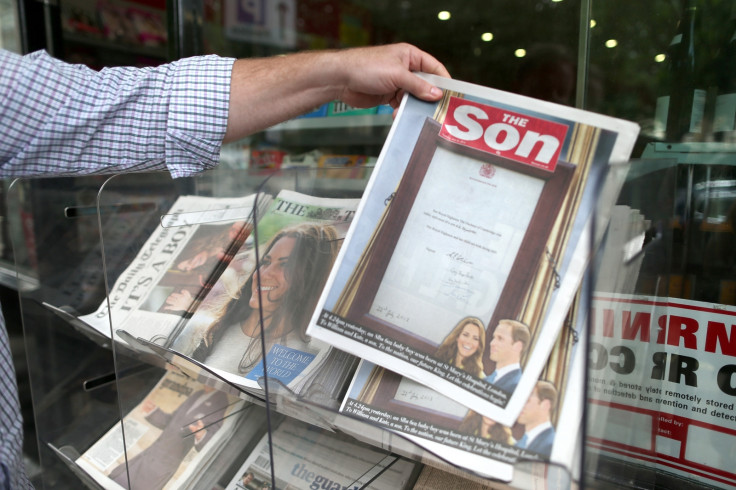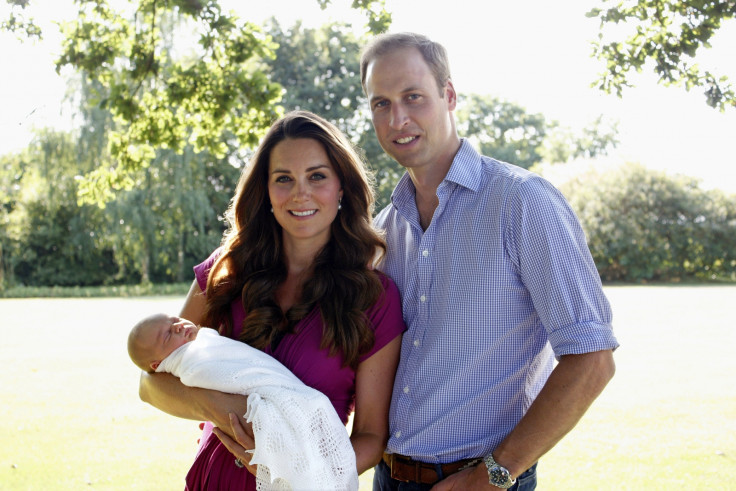 Prince George Alexander Louis was born in St Mary's Hospital in Paddington, London in the afternoon of 22 July 2013, spurring nearly every newspaper in the UK and across the world to announce the event (including a special edition of The Sun newsapaper, rechristened 'The Son' for one day). The image above of the Duke, Duchess and now Prince Of Cambridge was photographed by Michael Middleton in the garden of the Middleton family home just a month after he was born, and was officially provided to the public by Kensington Palace.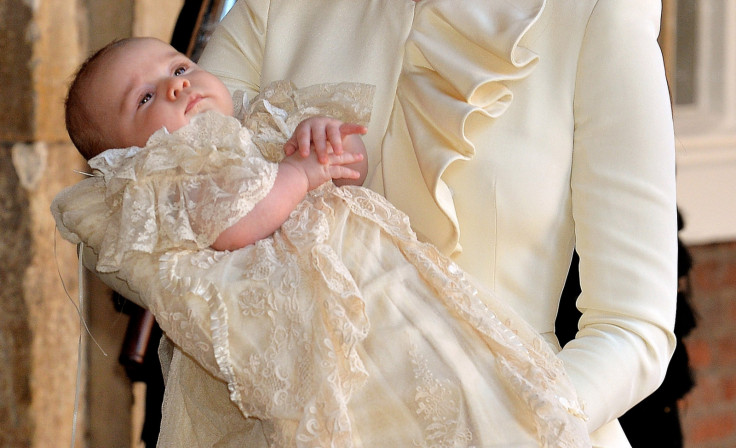 Prince George was christened on 23 October 2013 at the Chapel Royal in St James's Palace in London. Guests in attendance of the event included great-grandmother Queen Elizabeth II and her husband Prince Philip, his uncle Prince Harry, his grandfather Prince Charles and the Duchess Of Cornwall, and Middleton's parents Carole and Michael, plus her siblings James and Pippa.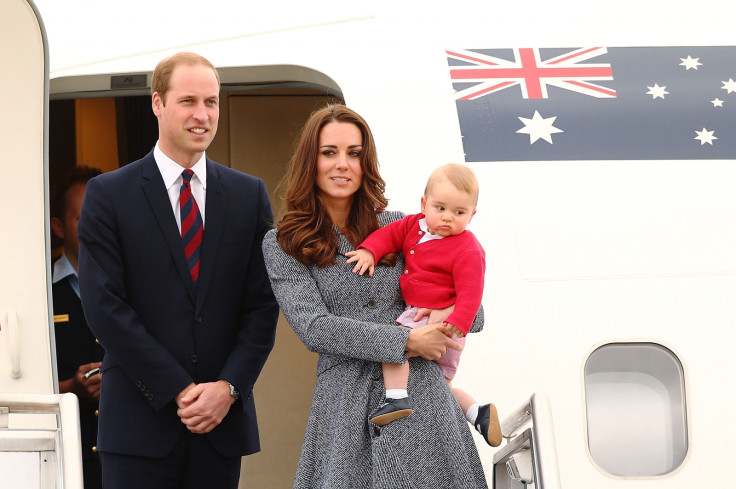 Prince George joined his parents on a three-week tour of Australia and New Zealand when he was just nine months old in April 2014, marking (unsurprisingly) his first time overseas. The family visited places all across both countries, including Wellington, Bleinheim, Queenstown and Auckland in New Zealand, and Sydney, Brisbane, Adelaide and Canberra in Australia.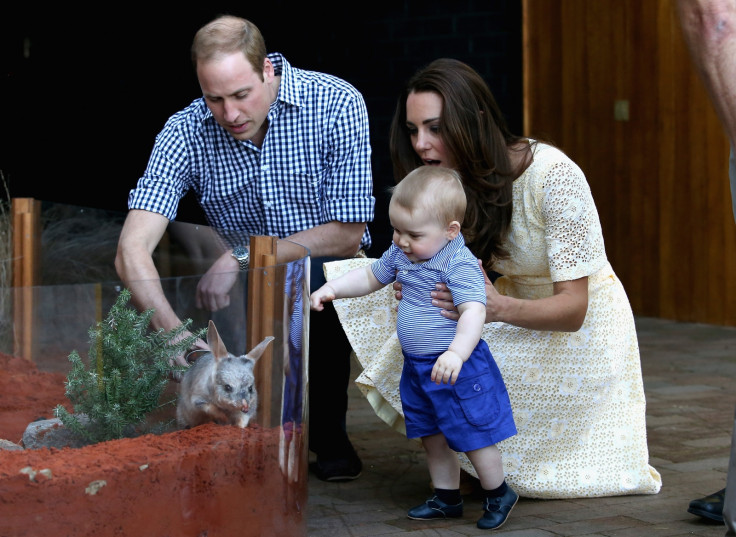 During the family's time in Australia, they visited a Bilby enclosure at Taronga Zoo, where the Prince Of Cambridge got to meet a real-life bilby (also known as a rabbit-bandicoot) that was also called George.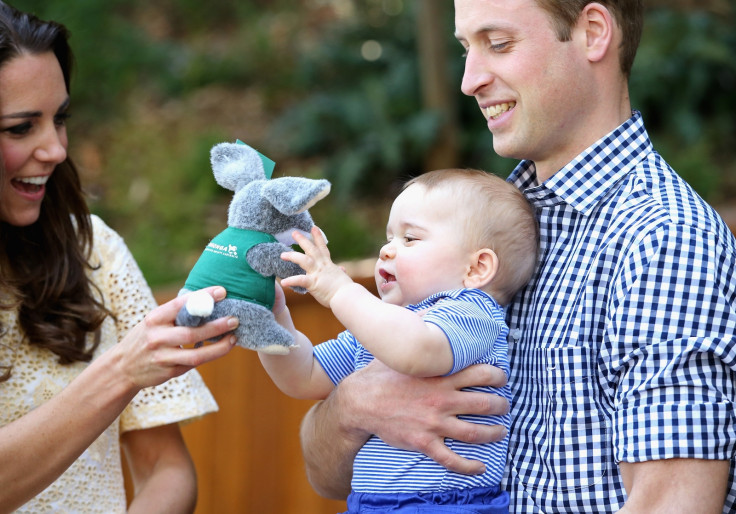 He was later given a cuddly toy bilby to commemorate his time spent in Australia – and more specifically, his time at the zoo with his new friend George!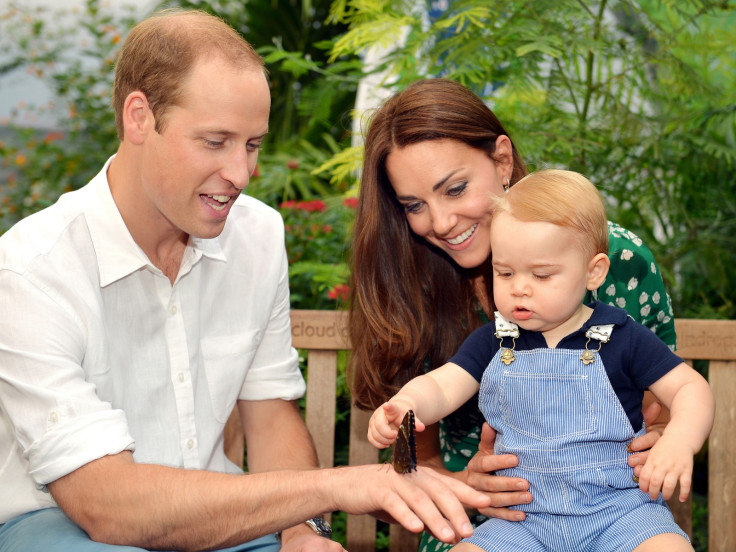 In July 2014, to mark Prince George's first birthday for the public, Prince William and Kate Middleton took their son to the Sensational Butterflies Exhibition at the Natural History Museum in London. The Duke and Duchess of Cambridge thanked those wishing Prince George a happy birthday as they celebrated.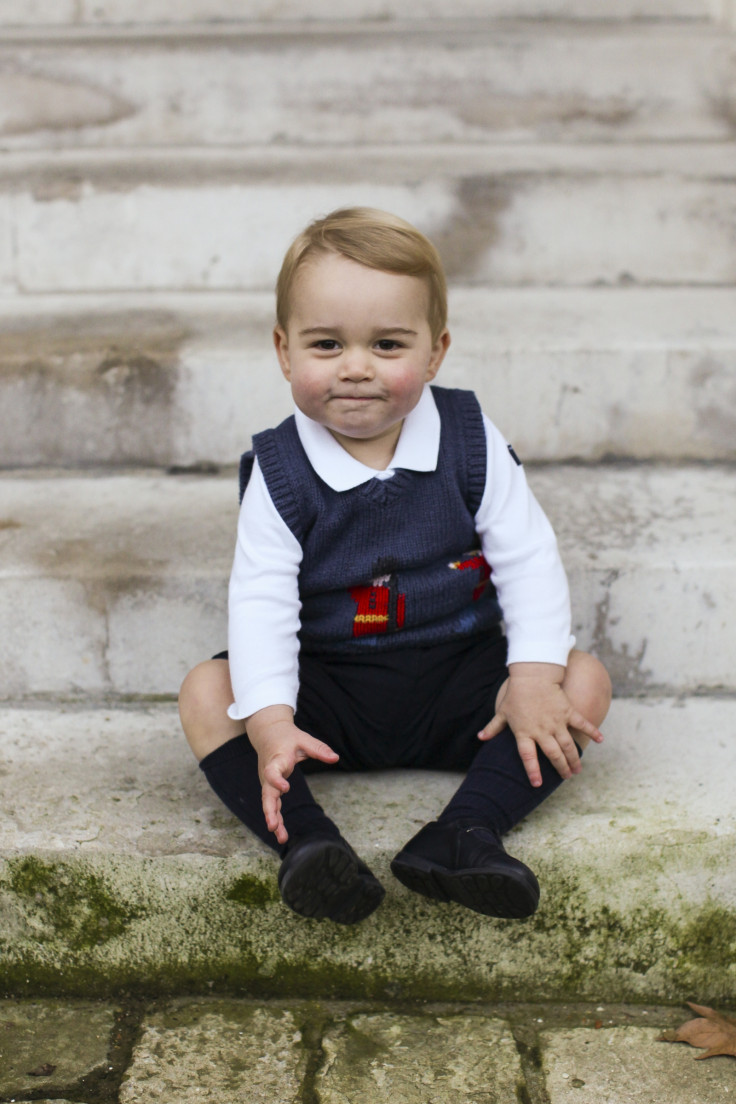 Prince George posed for his first official Christmas picture in a courtyard at London's Kensington Palace in late November of 2014. The photographs were released a month later in time for Christmas.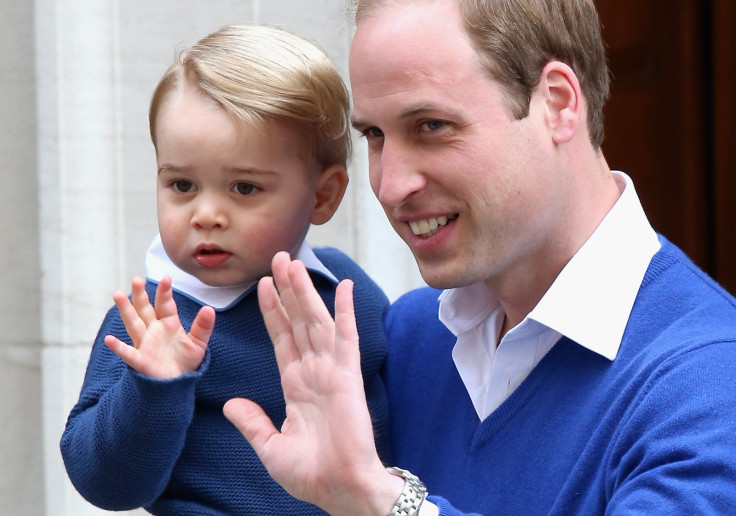 On the day that his mother gave birth to his sister and first sibling Princess Charlotte, Prince George and Prince William travelled to the Lindo Wing of the same hospital that he was born to meet her. On his way into St Mary's Hospital on 2 May 2015, the prince, encouraged by his father, waved to the crowds of people gathered outside.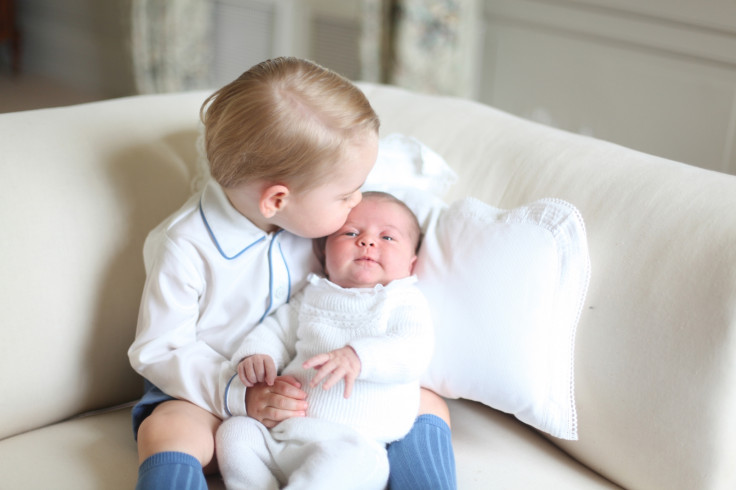 Just a couple of weeks after Princess Charlotte was born, Middleton took the first official pictures of her two children together, showcasing her love of photography after shooting landscapes and various other photographs in the past.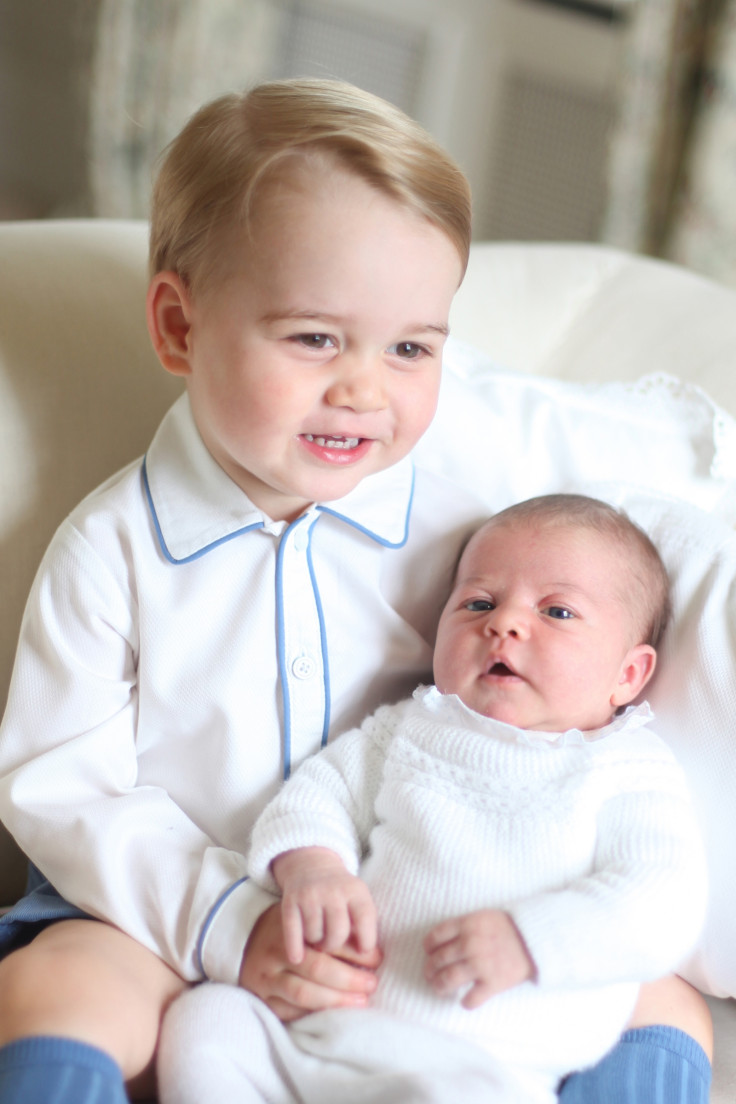 This fact marked a step away from tradition, as royal babies have in the past been visually documented by famous photographers such as Cecil Beaton, Lord Snowdon and Lord Litchfield. These images were taken at Anmer Hall in Norfolk.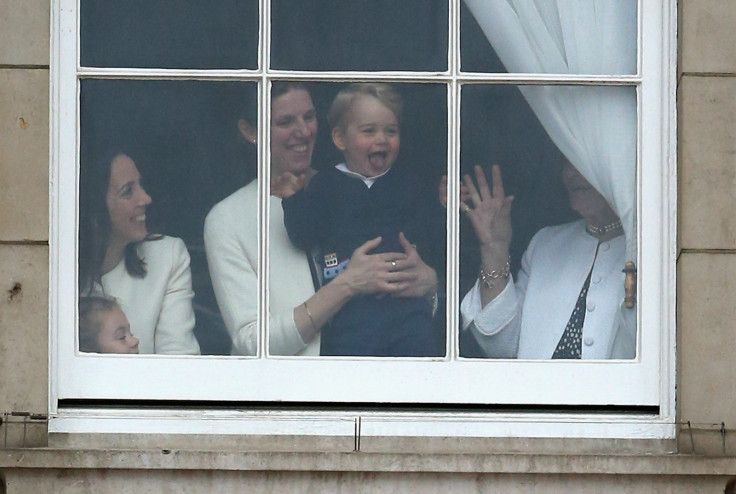 The young Royal was spotted enjoying 2015's Trooping the Colour ceremony in June 2015 from inside Buckingham Palace, held by his nanny Maria Teresa Turrion Borrallo.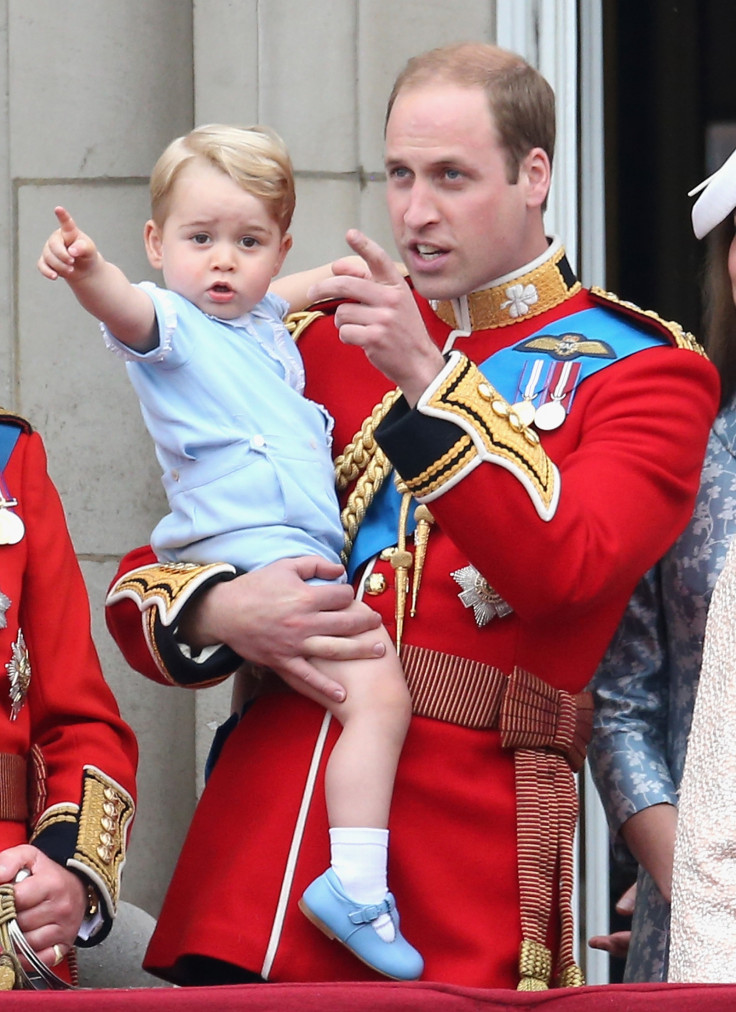 Prince George later stepped out with his immediate family on to Buckingham Palace's royal balcony to further enjoy the spectacle. The ceremony commemorates Queen Elizabeth II's official birthday (separate from her real birthday in April) and dates back to the time of Charles II in the 17th Century, when the Colours of a regiment were used as a rallying point in battle.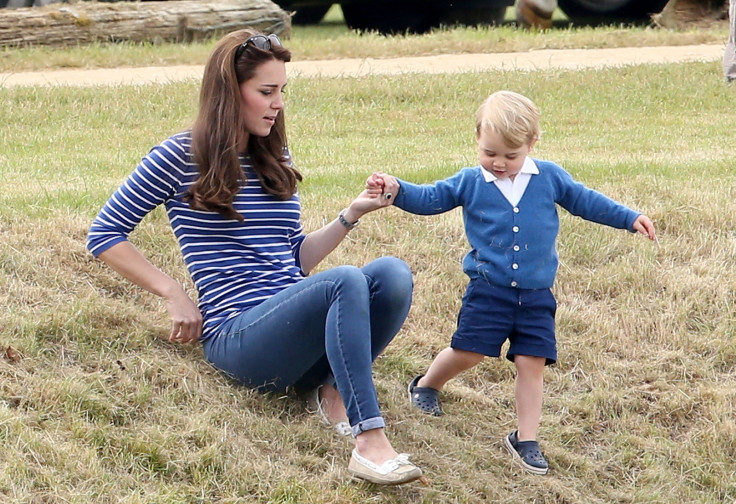 Middleton and Prince George attended the Gigaset Charity Polo Match at the Beaufort Polo Club in Tetbury, Gloucestershire in June 2015. His father and uncle were both taking part in the game, which he watched from time to time, alongside playing with his mother off the field.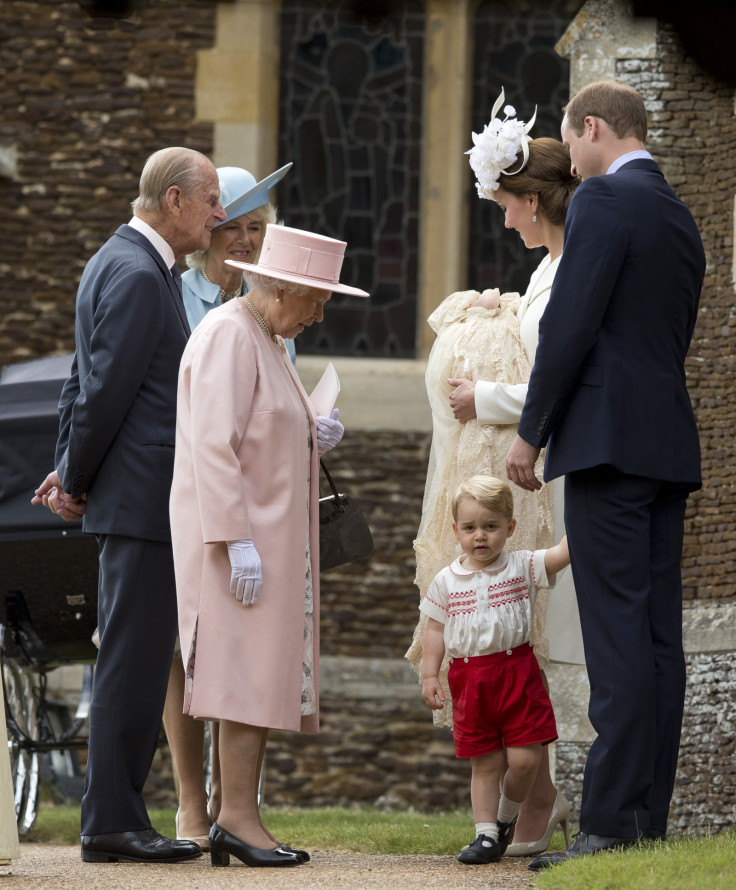 Most recently, Prince George was seen as a guest at his sister's christening at the Church of St Mary Magdalene on the Sandringham Estate. The special occasion was also attended by his nanny, Prince Philip, Camilla Parker Bowles, The Queen and the Duke and Duchess of Cambridge.