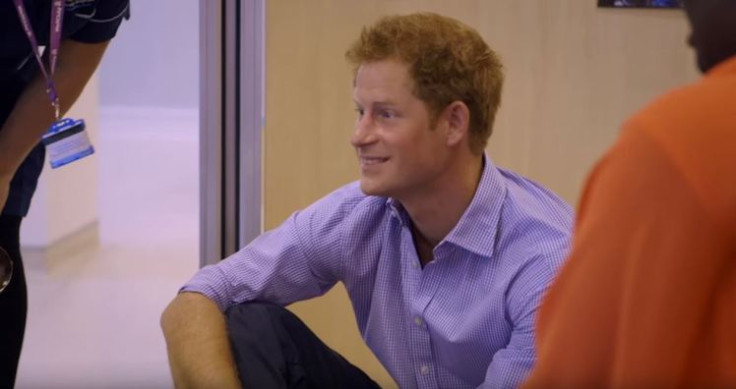 Prince Harry has appeared in a new music video for children's charity WellChild.
The video has been released to mark 10 years since the first WellChild Children's Nurse began providing care to seriously sick children and their families.
Featuring a cover of Daniel Powter's Bad Day, the music video is part of a wider campaign to raise awareness of the charity's work.
In the video, Prince Harry - who is a patron for the charity - can be seen meeting with children and their families who have been supported by the organisation.
The Prince also provides an introduction to a documentary marking the anniversary of the charity, in which he hailed the achievements of the last decade.
"To see the programme grow over the last decade reaching so many children and families, was hugely rewarding and testament to the tireless efforts of everyone at WellChild," he said.
Recalling his visit to Manchester children's hospital in 2014, Harry said: "I've been fortunate to meet many of the nurses and the families they've supported. Directly seeing the impact a WellChild children's nurse can have really brought home how important our wok has become,"
WellChild Chief Executive Colin Dyer said the video helped to promote the 'enduring resilience and positivity' the nurses had provided across the last decade.
"This single captures a unique spirit that we see time and again amongst the growing number of families caring for a child at home with exceptional health needs," he said.
"Many work 24/7 and face daily battles to keep their children safe. Their enduring resilience and positivity is an inspiration to us all and this is what we are hoping to convey with our first ever charity single."
The video also stars X Factor's Josh Daniel, Scouting For Girls and the WellChild Nurse and Families choir, reports the Metro Online.
A decade since WellChild was launched, 30 nurses now work around the clock providing specialist support and enabling sick children to leave hospital for respite at home. WellChild has invested more than £20 million in ground-breaking children's health research projects.
Proceeds from the single will raise vital funds for WellChild.