This week, the inaugural Invictus Games pioneered by Prince Harry was launched. Over 400 competitors from 13 nations will participate in the sporting event for injured and sick servicemen and women.
Speaking at the sold-out opening ceremony at the Queen Elizabeth Olympic Park in east London on Wednesday, the prince paid tribute to all military personnel involved.
"Over the past eight years, I have witnessed the whole cycle of life-changing injury; evacuating soldiers and local Afghans to hospital; flying home from Afghanistan with some of those critically injured; meeting others in hospital coming to terms with life-changing injuries; and finally trying to keep up with 12 wounded veterans on our way to the South Pole," he said.
"I can only begin to imagine how challenging the journey of recovery is, but the admiration I have for these men and women, to move beyond their injuries, is limitless."
A spokesperson for Harry told IBTimes UK that the prince's focus has been largely on working with veterans and the current Invictus Games, which took place from 10 to 14 September.
"In the last six months, Invictus has been his focus – Harry and his brother have put in a large amount of work," they said.
"Invictus has been quite a project to get off the ground."
Aside from Invictus, Prince Harry is involved in a number of charities and organisations: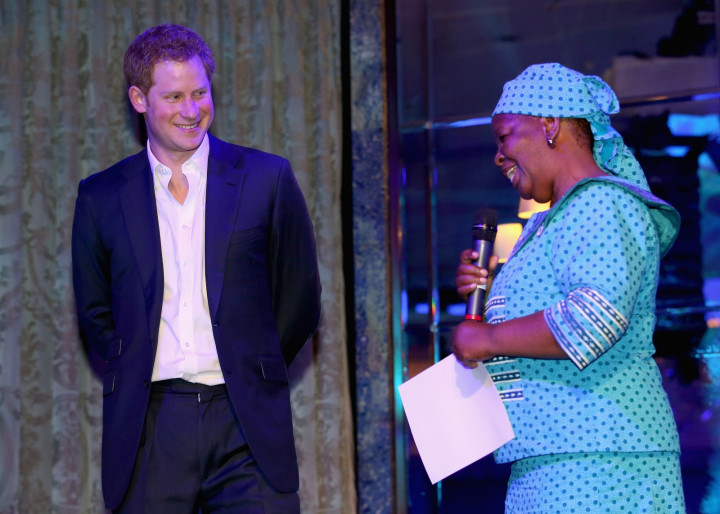 Sentebale
Founded in 2006 by Prince Harry and Prince Seeiso of the Lesotho royal family, Sentebale works with vulnerable children and communities in Lesotho.
The state, which is landlocked and surrounded by South Africa, has the third highest rate of HIV in the world, with over 37,000 children under 14 living with the virus. There are also at least 360,000 orphans in Lesotho. The organisation works to help children lead healthy and productive lives.
Royal Foundation of The Duke and Duchess of Cambridge and Prince Harry
Established by the Princes in September 2009, the foundation became fully operational in 2011. Kate Middleton is also a patron. The charity is involved in conservation work, helping young people gain skills and build confidence and supporting the armed forces.
Diana, Princess of Wales Memorial Fund
The charity was set up shortly after Princess Diana's death in 1997, to continue the Princess of Wales' philanthropic work. It closed in 2012 and in March 2013, the Duke and Duchess of Cambridge and Prince Harry took over the legal ownership of the Fund in order to safeguard its name and ensure any future income donated to the Fund is used for charitable work.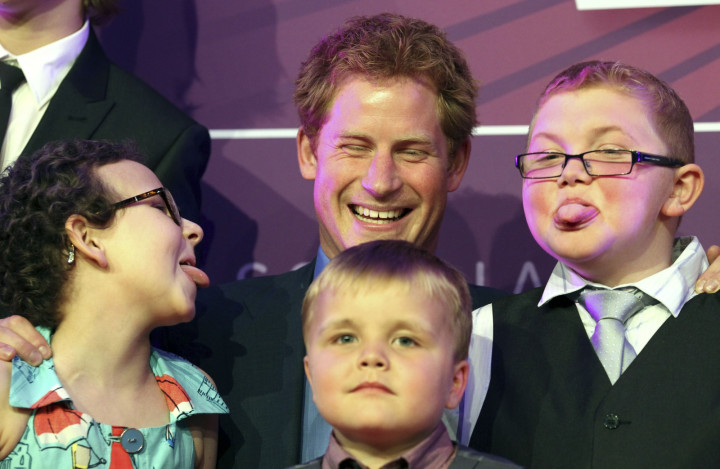 MapAction
Harry is the royal patron of MapAction, a non-governmental organisation that provides information to communities involved in disasters, showing where relief is most urgently needed. It was founded as Aid for Aid in 1999 but changed its name in 2003.
The first emergency mission the charity was involved in was to Sri Lanka in response to the Asian tsunami in December 2004, and it has also worked in humanitarian emergencies such as the Pakistan conflict in 2009.
WellChild
Set up in 1977, WellChild works to ensure children and young people living with a long-term or complex health condition in the UK have the best possible care and support. Harry is the royal patron of the organisation.
Dolen Cymru
The prince is a patron of Dolen Cymru, meaning "Wales Link", a charity that has created links between Wales and Lesotho since 1985. It focuses on developing relationships in education, health, governance and civil society. Through building skills, saving lives and linking people, the charity works in global development.