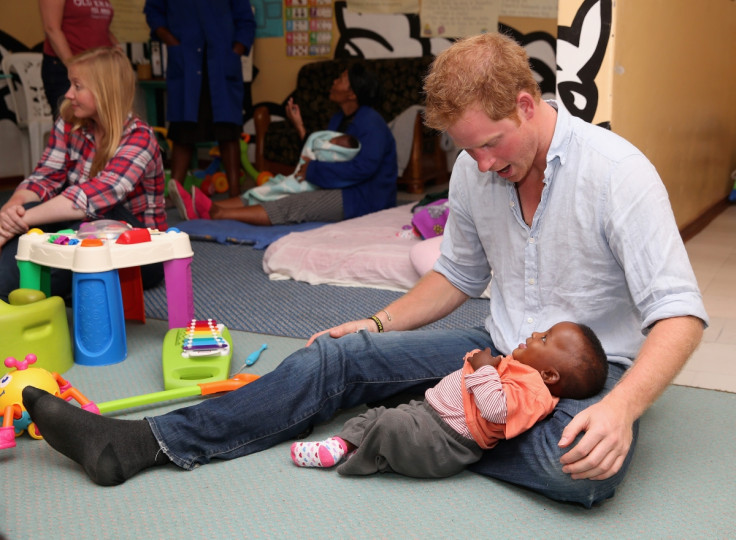 Prince Harry is set to return to Africa for a tour of Lesotho and South Africa to open a new centre for his charity Sentebale and other charity events. The 31-year-old spent time in the continent over the summer for a three-month-long "dream job" of working for conservation efforts in Namibia.
According to People Magazine, Harry will make his first stop to Lesotho to open the new centre for Sentebale, which works to meet the needs of children, including those living with HIV/Aids. The charity was established by the prince along with Prince Seeiso of Lesotho as a tribute to their mothers, Princess Diana and Queen Mamohato Bering Seeiso.
King Letsie III will unveil the 'Mamohato Children's Centre, which aims to provide services to children in need in the small mountainous kingdom. Harry, who first visited the kingdom 11 years ago, has made a concerted effort to help children, particularly the orphans. During his first visit, Harry was chaperoned by Malineo Motsephe or Me 'Ma, People Magazine reported.
"Harry is a maternal orphan himself, therefore [he] understands what a loss of a parent means," Me 'Ma said. "During his visit, he used to say, 'I wonder what my mum would say today if she would see the enormous suffering inflicted on these children and youth by the scourge of HIV/Aids.'"
According to the magazine, Harry will then head to Cape Town, South Africa to play in a charity polo match to raise funds for his charity. He will then launch a four-day tour of South Africa on official royal duties. Kensington Palace said the tour "will focus on a number of key themes, including understanding South Africa's recent history, the issues and opportunities for young people in South Africa today and the importance of wildlife conservation."
Visits will include a stop with Archbishop Emeritus Desmond Tutu, a youth centre and Kruger National Park. Harry will make his final tour stop in Johannesburg, where he will meet with Nelson Mandela's 70-year-old widow, Graca Machel.