Prince Harry makes cheeky Meghan Markle joke at Field of Remembrance event
Harry, 33, was dressed in full military uniform and spent time with veterans after opening the memorial garden.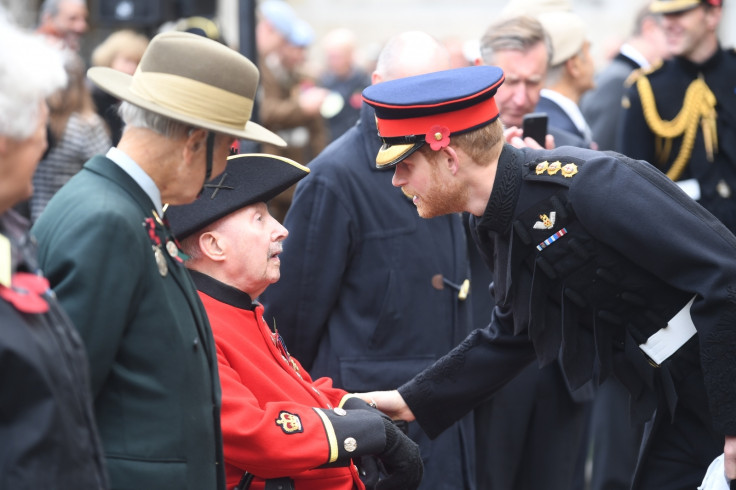 Prince Harry joked about bringing his girlfriend Meghan Markle to Westminster Abbey as he spoke to veterans on his visit to the Field of Remembrance today (9 November).
The 33-year-old royal further fuelled speculation of an imminent engagement to Markle as he chatted and laughed with Matt Weston, a bomb disposal expert in Afghanistan, who asked where his Suits actress girlfriend was during the event.
Harry, dressed in full military uniform, didn't hesitate to fuel rumours of a an imminent engagement between him and Markle, who he has been dating for over 18 months.
Mr Weston said: "I took the Mickey and asked where his missus was and he said she wasn't here.
"I asked if she would come next time because she's awesome, and he said he couldn't hide her anywhere, but I said you wouldn't have to hide her.
"I would love to meet her – I think she's very cool. He's a very lucky man and she's brilliant," he added, according to Evening Standard.
Harry – who left the army in 2015 – officially opened the Field of Remembrance today. It was first held in the ground of Westminster Abbey in 1928, when only two Remembrance Tribute Crosses were planted.
70,000 crosses have since been planted by The Poppy Factory over the course of 89 years, with each carrying a message to someone who died for their country.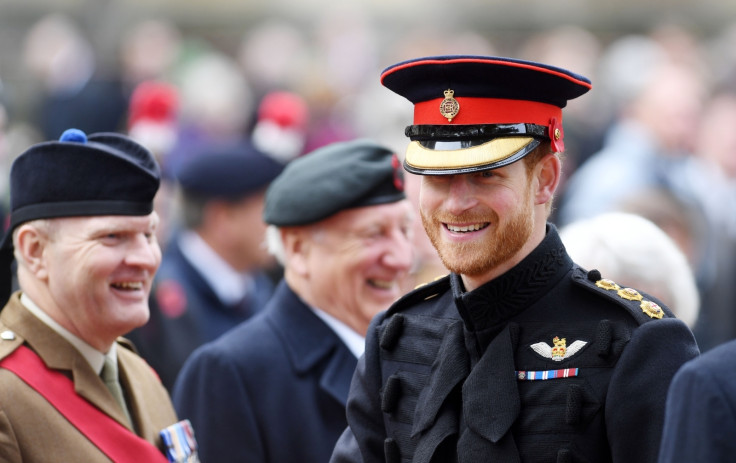 Marking his respect, Harry lay a Cross of Remembrance in front of wooden crosses from the graves of unknown British soldiers from the First and Second World Wars.
He then met and spent time with some of the 2,000 veterans that were gathered there.
The royal has been making headlines in recent months for his high-profile romance with Markle, who he made a public appearance with during the Invictus Games in Toronto in September.
After Markle met with the Queen at Buckingham Palace over tea last month, the rumour mill has gone into overdrive of when a royal wedding may take place.
Royal commentator Richard Fitzwilliams previously told IBTimes UK: "A summer wedding next year is expected to follow and there will be much speculation about the venue. Media interest will obviously be phenomenal."
British wedding planning website and app Bridebook predicted which day they may pick, adding: "Bridebook predicts Prince Harry and Meghan will choose a Friday wedding, marking a public holiday to allow for a weekend full of partying for both them and the nation!"