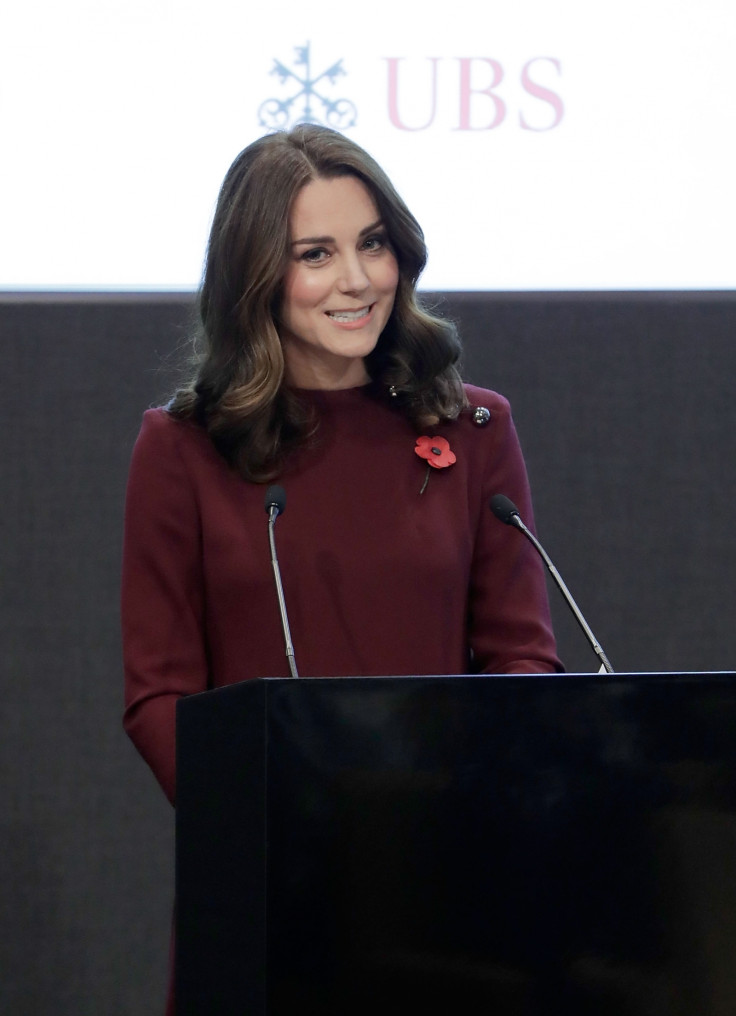 The Duchess of Cambridge has said it takes "a whole community to raise a child." The 35-year-old, who is expecting her third baby with Prince William, made the comments during a speech organised by the charity Place2Be.
Drawing on her personal experiences of motherhood, she said it is important to work together as a community to provide children with a strong support system.
"As a mother, just getting used to leaving my own child at the school gates, it is clear to me that it takes a whole community to help raise a child. Whether we are school leaders, teachers, support staff or parents we are all in this together, " she said.
"We are all working to give children the emotional strength they need to face their future lives and thrive."
Wearing a loose-fitting plum-coloured dress by Goat featuring a high neck, three-quarter sleeves and a shoulder button detailing, the Duchess tried to conceal her growing baby bump with her clutch purse.
Speaking about the support she receives as a young mother, Kate admitted that she is still struggling with leaving Prince George at school everyday. The 4-year-old recently started attending St Thomas's school in Battersea, south London.
Kate, who is a royal patron of Place2Be, has been championing charities highlighting mental health issues along with Prince WIlliam and Prince Harry.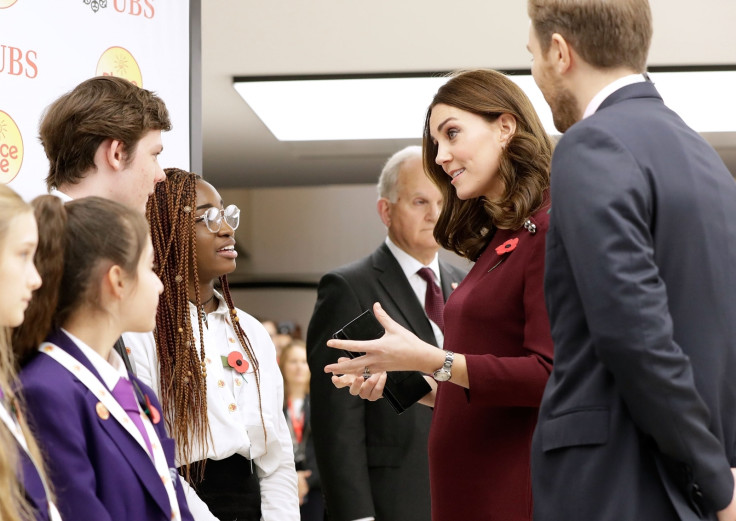 The three royals launched the Heads Together campaign to end stigma around mental health, and Prince William and Harry have both spoken candidly of the emotional struggles they faced following the tragic death of their mother, when they were children as they shared their loss with the public.
Yesterday (7 November), Kate hosted a reception for a charity gala at Kensington Palace, making a glamourous entrance at the event, where she met with families who have been supported by the charity.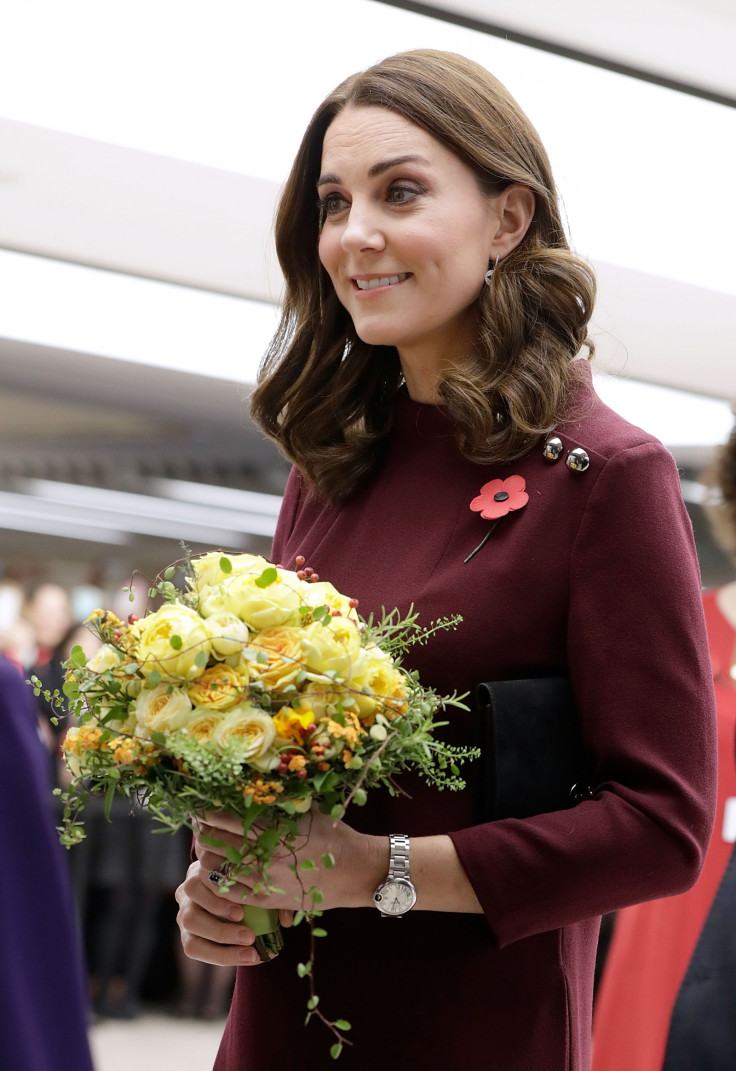 The expectant mother was forced to withdraw from her public engagements after suffering from hyperemesis gravidarum, a severe form of morning sickness, but has lately been making more public appearances.
The couple recently announced that the royal baby is expected in April, Sky News reports.