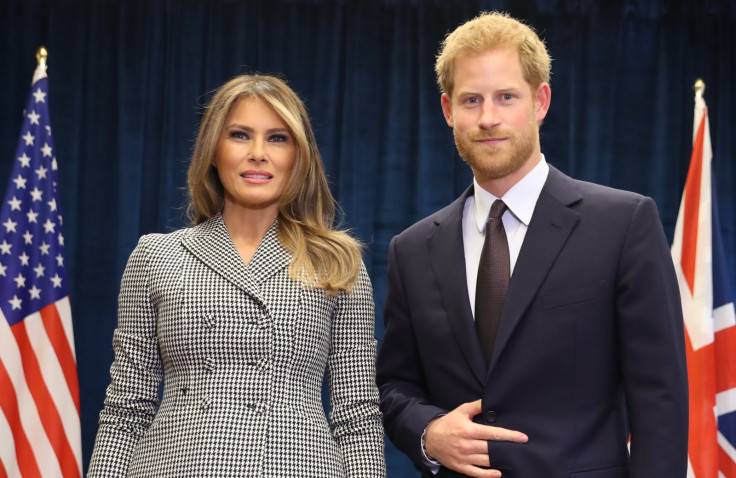 Prince Harry has met with First Lady Melania Trump ahead of the Invictus Games opening ceremony in Toronto.
The pair shared a cordial thirty minute chat at the Sheraton Hotel on Saturday ( 23 September) during which they discussed the success of the games for injured, sick and wounded war veterans.
Dressed in a black-and-white dog-tooth Chanel suit, the former model warmly greeted the Prince who is the first royal to meet the First Lady since the Presidential election.
Harry, who is in Canada to launch the 3rd Invictus Games, asked Melania how long she had been in the country before the pair posed for photographs, Mail Online reports.
Mrs Trump is on her first solo foreign trip, leading the American delegation, whose members include Veterans Affairs Secretary David Shulkin, professional golfer Nancy Lopez and entertainer Wayne Newton.
Stephanie Grisham, a spokeswoman for Melania said the first lady has the 'utmost respect' for the hard work, courage and sacrifice of the US military.
"She feels strongly that they - and their families - should be honored every day,' Grisham said adding she also has "great admiration for the role the games have played in empowering those who have been injured while serving."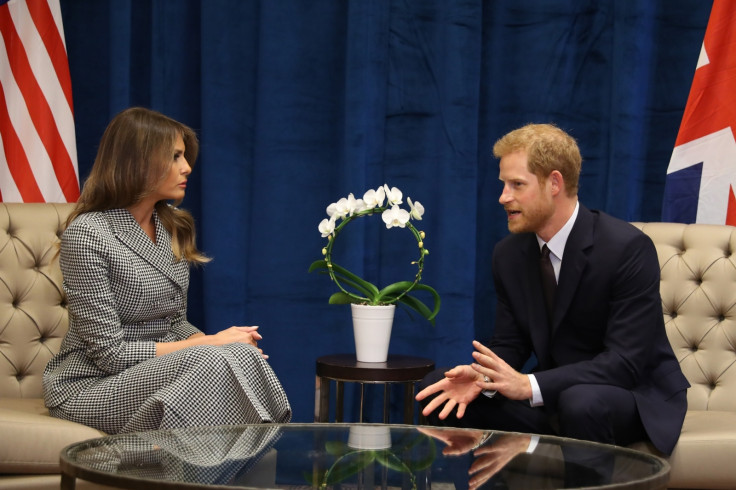 Melania later met some of the veterans taking part in the games at a reception for Team USA. Addressing the athletes she described them as 'heroes',
"Invictus means unconquered and pays tribute to your fighting spirit. You have given so much for your country. You truly are our heroes. On behalf of my husband and our entire country, I want to thank you and your families for all you have sacrificed to keep us safe," she said.
"I also want to wish you good luck but I know you won't need it in these games. Take that fighting spirit that I know you have and bring home the gold. God bless you. God bless your families and God bless the United States of America."
The week long event will bring together 550 competitors from 17 countries competing in 12 different sports ranging from cycling to wheelchair tennis to sitting volleyball. London was the setting for the inaugural event in 2015, followed by Orlando, Florida, last year.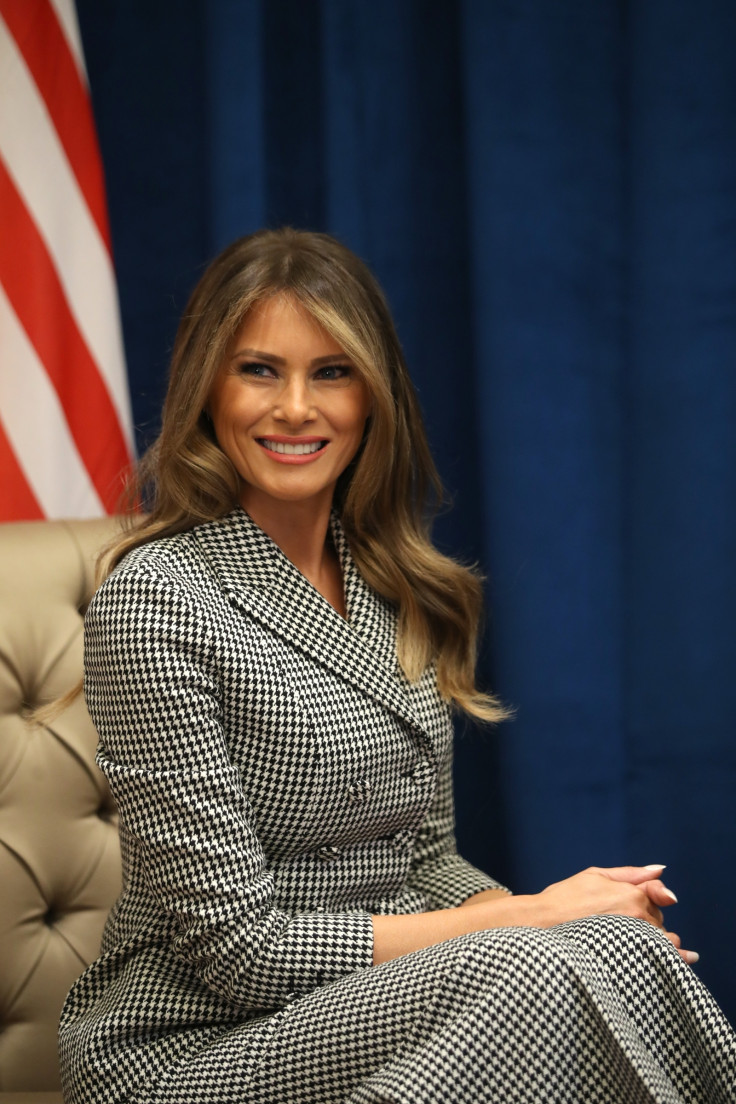 Prince Harry, who founded the Invictus Games in 2014 has been meeting dignitaries from the competing nations ahead of the opening ceremony, including Canadian Prime Minister Justin Trudeau who has been a keen supporter of the games.
Speaking about the event at the city's Royal York hotel in February 2017 Prince Harry said: "The Toronto games are going to be, I am promised, the biggest and best Invictus Games yet, with more competitors, competing in more sports, in front of more spectators than ever before.
"2017 will be your chance, your opportunity to salute those that serve your country; to salute those that put themselves in harms way so you don't have to.
"I can't wait to see how Canada embraces the games and rises to the challenge of telling Chapter 3 of the Invictus story."
It was during an earlier visit to Toronto to announce that Canada would be the host nation of the games that Prince Harry is believed to have first met Suits actress Meghan Markle.
The pair have been dating for over 18 months and there is much speculation as to whether Prince Harry will be accompanied to the opening ceremony with his girlfriend for their first official public engagement together.