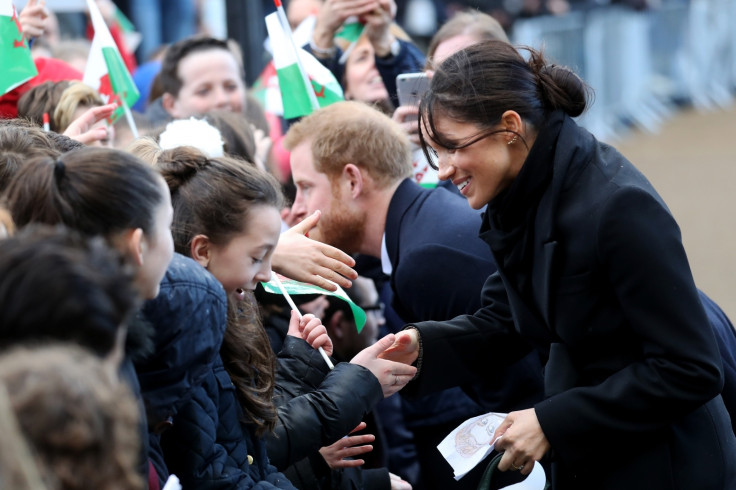 Prince Harry will not invite the Obamas to his wedding to Meghan Markle come 19 May, it has been reported, with royal experts putting it down to "thin-skinned" US President Donald Trump.
The 33-year-old royal is thought to be very good friends with the former President of the United States, Barack Obama, but will not be sending out an invite to the politician for his spring nuptials at St Georgle's Chapel, Windsor Castle.
While the royal wedding guest list has not yet been officially confirmed by Kensington Palace, speculation has been rife about the Obamas' presence on the big day, and if current president Donald Trump will be attending.
Harry and Barack Obama, 56, are "close friends" following a long list of public engagements together since they first met at the Oval Office back in October 2015. But sources have revealed that Harry will not be inviting him to eschew what could be seen as a snub to Trump, who is not a "friend".
A source told Daily Mail: "President Trump will not be invited because the wedding will be for friends and family only.
"It won't be a state occasion. If Mr Obama was invited, the invitation could look like a snub to Mr Trump, and His Royal Highness would not wish to cause a diplomatic row."
A Whitehall source added: "Harry has made it clear he wants the Obamas at the wedding, so it's causing a lot of nervousness.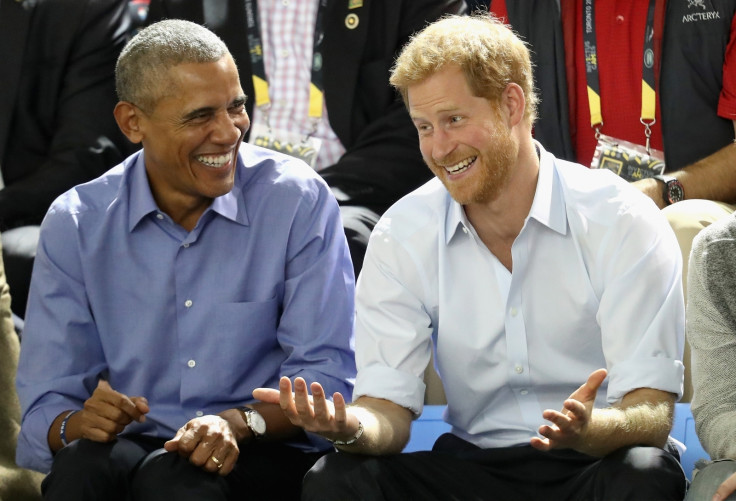 "Trump could react very badly if the Obamas get to a Royal wedding before he has had a chance to meet the Queen.
Royal experts are dubious about the latest reports, with commentator Phil Dampier telling IBTimes UK: "I will believe it when I see it. I would be astonished if this is true. Harry and Meghan regard the Obamas as friends and they supported his Invictus Games.
"We shall see, but if Harry has caved in to pressure from government so as not to upset Trump I would be amazed."
Royal writer Richard Fitzwilliams is in agreement, adding: "Harry and Meghan's wedding is not a state or semi-state occasion and they have stressed they want to be personally involved as much as possible in the choices, which obviously includes the guest list.
"We know how close Harry and Barack and Michelle Obama are and if it were possible I have no doubt at all that they would be invited as they are friends. The strength of their support for Harry's Invictus Games to help wounded veterans proved that conclusively enough."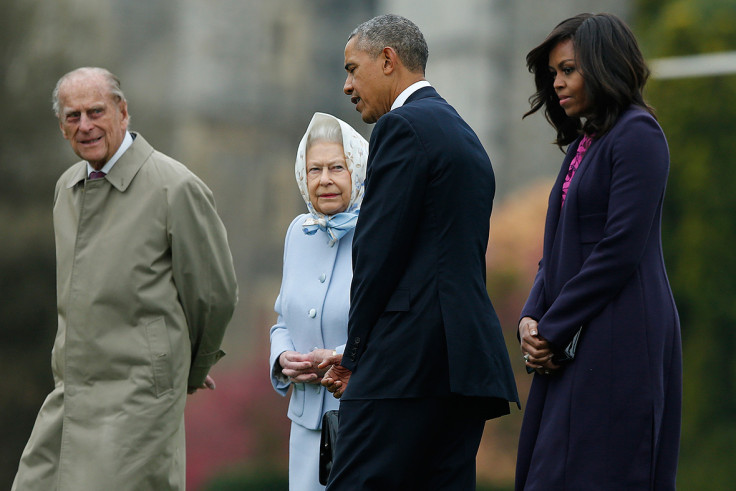 Fitzwilliams roots the tensions back to UK Prime Minister Theresa May's "unwise" decision to invite Trump for a state visit.
He continued: "In January 2017 Prime Minister Theresa May unwisely extended an invitation to Donald Trump for a state visit, which was unprecedented as it was so early in his term of office. It was clearly based on the need for a post-Brexit trade deal.
"The only previous state visits by American Presidents were by George W. Bush in 2003 and Barack Obama in 2011. Trump was originally expected to open the new American Embassy in London this month but tweeted he had changed his mind."
If not invited, the US president could make a meal out of it.
Fitzwilliams continued: "Trump is thin-skinned and totally unpredictable, and his behaviour is often bizarre. There is little doubt that he would be angered by an invitation to the Obamas when, probably because of the massive demonstrations that would undoubtedly take place, no date for his own visit has been fixed."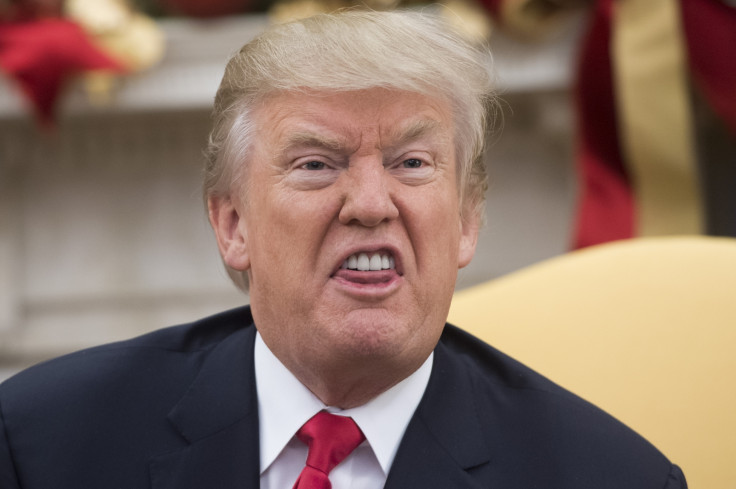 Adding to that, Trump didn't even send Harry and Markle congratulations. Fitzwilliams said: "The Speaker, John Bercow, has made clear that Trump will not be invited to speak in Parliament.
"Trump also failed to send congratulations when Harry and Meghan announced their engagement as she has publicly criticised him as being 'divisive' and 'misogynistic', which he undoubtedly is. However, the British government, especially during the Brexit negotiations and with the special relationship with America a cornerstone of British foreign policy, dared not risk offending Trump."
Harry has remained tight-lipped on whether the Obamas will be invited, but may have to follow advice. The Whitehall source added: "Conversations are ongoing about and ministers will eventually have to decide.
"If the Prime Minister lays down the law, Harry will just have to suck it up."