Prince Harry may be fifth in line to the throne, but unfortunately for him, being royalty doesn't exempt you from the inevitable family flare-ups and awkward interactions that come with planning a wedding.
The ginger royal will say "I do" to the LA-born actress Meghan Markle on 19 May in a ceremony to be held at St George's Chapel in Windsor Castle.
Although the guest list for the highly-anticipated nuptials remains under wraps, Harry is already been advised against inviting certain people.
The ex-husband of Markle's half-sister Samantha Markle claims will she ruin the wedding if given an invite.
Scott Rasmussen told the Mirror: "Harry and Meghan need to know the truth about her. She's the last person who should be at Windsor Castle."
Rasmussen, who was married to Samantha from 1998 until 2003, claims his former wife was never as close to the Suits star as she claims and always envied her.
"Samantha's the pushy one. I believe she resented Meghan because she had the life Samantha always wanted and she was jealous. She was all class and so polite, everything Samantha wanted to be."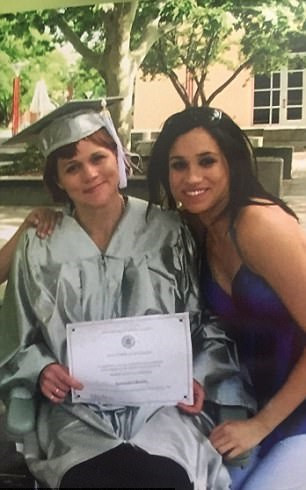 Markle fired back on Twitter saying that not only was Rasmussen an abusive husband, he had never even met Markle.
"I put my daughter through school because he could not keep a job to save his soul. Never met my sister and my father hates him. Knows nothing of our childhood or my life. He abused his former wife also, on public record," Samantha tweeted.
"Since you're all printing stories journalists you need to look at court records on him even in a previous marriage violence in both. He never met Meg and our dad always though Scott was a disgusting loser," she wrote.
Since Harry confirmed he was dating Markle in November 2016, Samantha has not held back her criticism of her famous younger sibling.
Earlier in February, she called on her to support their struggling father referencing the black dress Meghan wore in the couple's official engagement photos. "If you can afford $75,000 (£53,535) for a dress, you can afford $75,000 to help your dad. That's how I feel, that's who I am."