Prince Michael Jackson pays tribute to his pop icon father Michael Jackson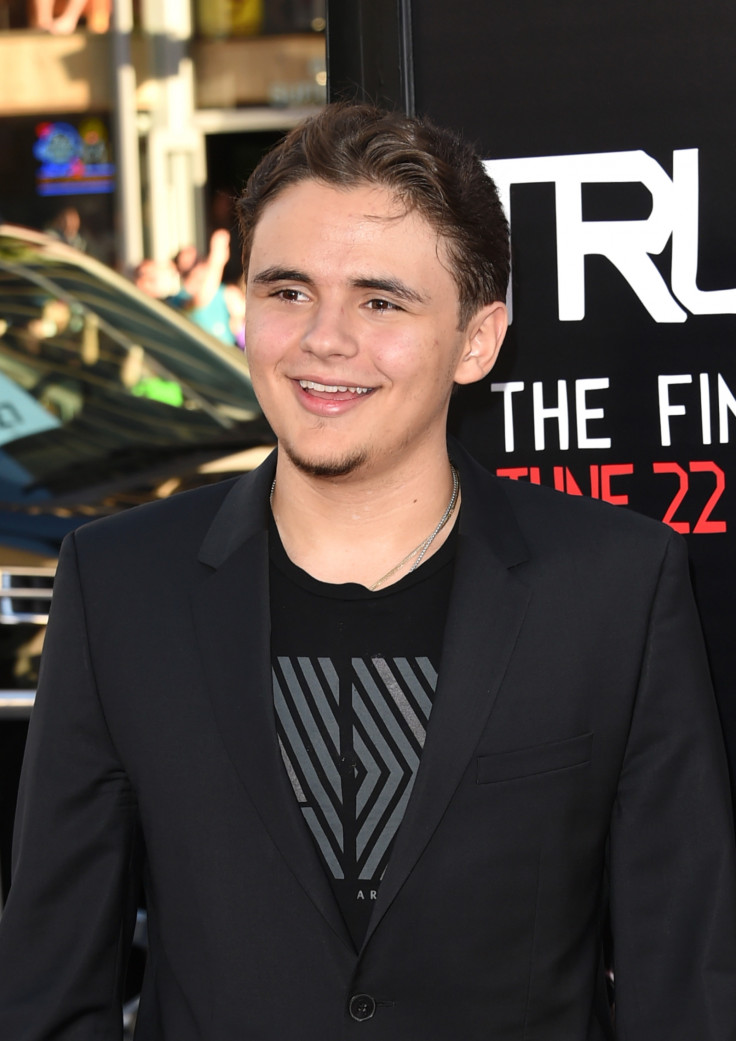 Prince Michael Jackson has paid tribute to his father Michael Jackson ahead of his 18<sup>th birthday.
Writing on Twitter, Prince, who celebrates his birthday on Saturday 14 February, was reflecting on the family members who have shaped his life.
He wrote: "Before I turn 18 tomorrow I really want to thank a few ppl (sic) and first is obviously my dad. He was and is as incredible human being ... not only did he give me the gift of live (sic), he gave me an incredible opportunity to make something of myself."'
He went on to praise his cousin T.J. Jackson, who became co-guardian of him and his two siblings Paris and Blanket in summer of 2012.
Describing TJ's impact on his life he said: "He has made so many sacrifices to help me along, and he's been there when I needed him and help shape who I am."
Before I turn 18 tomorrow I really pic.twitter.com/amvGYUmV03

— Prince Jackson (@princemjjjaxon) February 13, 2015
He also thanked his grandmother Katherine for being "a strong woman ... who has been through so much. She's an inspiration to keep going no matter what, and has always been there for us and I love them all."
Michael Jackson died in June 2009 at his Holmby Hills, Los Angeles home following a cardiac arrest. He was 50. He passed away just weeks before he was due to kick off his This Is It tour at London's 02 arena.
During a videotaped deposition at a Los Angeles Court in March 2013 investigating wrongful death claims by the Jackson family, Prince had described his father's influence in his.
"Dad said you should give back to community and help as best as you can," Prince said. "He wanted to know what we were learning. He wanted to know how we were doing in school and how we could better the world."
Prince is reportedly preparing to go to college and is expected to attend the University Of Southern California to study film, business or mechanical science.
And while he has an interest in the creative arts, the teenager revealed he hasn't inherited his famous family's musical talent.
"I cannot play (the piano) and definitely cannot sing."
In August, Prince, Blanket, 12, and sister Paris, 16, attended an intimate family celebration in honour of their pop icon father in Gary, Indiana.
In an emotional interview last year, on the 5th anniversary of the death of Michael Jackson, Prince said he is working closely with charities that his father supported in his lifetime, to keep his legacy alive.
"We want to keep my dad's legend alive," he said. "He was the best father anybody could have. He raised us the right way and there is nothing anyone can do to make us forget about him. He was always concerned about humanity. He helped many charities. In his songs his message was simple — love. We will continue to spread his message."
© Copyright IBTimes 2023. All rights reserved.