As the battle over Prince's fortune rages on, a DNA test has put the brakes on a Colorado inmate's bid to inherit his $300m (£200m) estate. Carlin Q. Williams, 39, filed legal documents in May claiming to be the late superstar's lovechild, stating his mother had had a fling with the Purple Rain hitmaker in 1976. However, a source who has seen the now sealed DNA results told Associated Press and TMZ that he is not related to and there is a 0.0% chance he's Prince's son.
Judge Kevin Eide sealed the documents on Wednesday "due to the confidential nature of the determination of heirship issues," according to documents filed with the court and obtained by USA Today.
Speaking to AP, Williams' mother, Marsha Henson claimed she had unprotected sex with the musician at a Missouri hotel room in 1976, and disagreed with the test results. "I don't believe that. I think they're positive," she said.
In April millions of fans were left devastated after the Purple Rain crooner was found dead at his Paisley Park home following an accidental drug overdose. As he died intestate Bremer Trust was enlisted to oversee his fortune and musical legacy.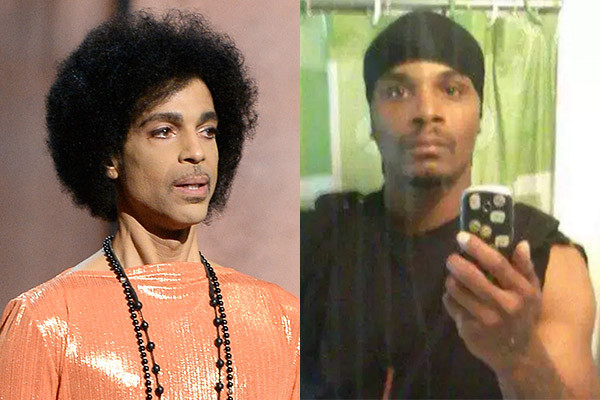 The DNA result means that Williams, whose rap sheet includes drug and domestic violence charges and is currently serving seven years and eight months in a federal prison, is not entitled to any of Prince's $300 million estate.
Under Minnesota law, the estates of people who die intestate are passed to their closest relatives. This entitles all Princes' six siblings to an equal share of his possessions - regardless of the degree of their family ties. However, the judge overseeing the estate case has not set a deadline for filing paternity and kinship claims.